4 Benefits Of Personal Training Over Group Training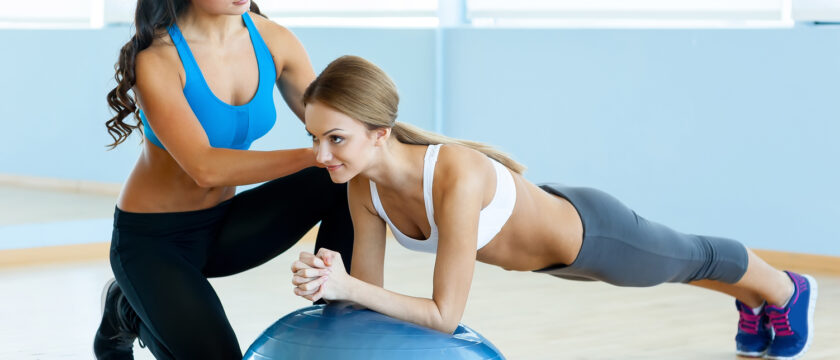 Fitness is more than just a norm today, it invokes the ability in you to improve the quality of life through exercise and proper diet. For fitness, in particular, motivation is one of the main driving factors as a decent exercise routine will yield the desired results only if you work out regularly and diligently. Finding the time and taking the efforts to exercise three to four times a week can be daunting at first. However, perseverance is key to achieving your fitness goal.
The debate remains, which is better- personal training or group training in the gym. Here are a few points that will elaborate the benefits of both physical workout routines in detail.
You decide what you want
The main advantage of working out with a personal trainer is a custom routine. Unlike group training, a personal trainer will take into account your preferences and priorities for exercise. Your personal trainer will also factor in observations from your previous style of workout and account for injuries you might have suffered or are suffering from to reduce the stress. For example, your trainer will not push you to do jumping jacks if you have a bad knee. Group trainers lack the keen focus and undivided attention as individual preferences cannot be entertained to alter the routine to suit each and everyone's workout preferences.
The when, where and how of working out
Apart from a custom workout plan, only a personal trainer can adjust and accommodate schedules as per your convenience. You are at liberty to book an appointment in the morning before breakfast or late in the evening after work. It is not possible for a group trainer to alter the schedule of the workout as every individual will have different expectations when it comes to managing time. Group fitness classes are conducted under the supervision of the trainer in the gym or at a workout studio and the routine is decided well in advance. A personal trainer, on the other hand, can meet you at home or in the neighborhood park to exercise. You are at liberty to choose the place of the workout. A personal trainer will also be in a better position to pay attention to your form of workout to reduce the risk of injuries. A group trainer will have his or her work cut out as it is nearly impossible to provide individual attention.
Results that you have always wanted
Group training sessions like pilates and Zumba feature a combination of exercises and workouts that may or may not suitable for everyone. These fitness routines are designed to burn calories and not prepare you for sporting and athletic events. If your goal is to train for specific events that test speed, endurance, strength, and agility, you must work out with a personal trainer to customize the regime accordingly. A personal trainer can also help you plan your diet to ensure a proper balance to physically and mentally ready you for the sporting events.
Worth the price
You may probably end up spending twice the amount charged for a regular Zumba or Pilates class on personal training. However, the investment will be worth every penny if you want personalized attention and a dedicated trainer who will take into account your requests and be fully focused on helping you achieve your desired fitness goals. Personal training over group training is an expensive choice but ultimately it can be much more rewarding.
At the end of the day it depends solely on your fitness goals, what you expect from training sessions, and your ability to keep yourself motivated, but the right training environment certainly helps a lot.
Join our community of health and wellness enthusiasts today !!
Whether you're looking for new workout ideas, healthy recipes, or information on sexual health, we've got you covered