5 Basic Yoga Accessories For Every Yoga Practioner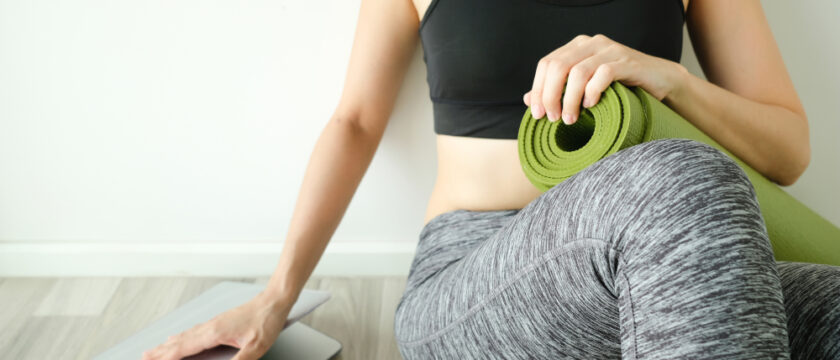 5 basic yoga accessories for every yoga practioner
Regularly practicing yoga is not only beneficial physically but also mentally. There are more than 100 types and schools of yoga. However, a yoga routine mainly involves breathing exercises, meditation, performing and maintaining postures (asanas), which stretch various groups of muscles in the body.
In yoga, there is no special need for an equipment, you can use a starter pack, which includes certain props and tools that help in assuming and maintaining yoga postures.
So, if you are starting yoga at home by yourself or are joining a yoga class, there are certain essentials that you require for performing the different forms of yoga.
Below is some information about the basics that you need to start a yoga routine.
Yoga mats– A yoga mat provides comfort, stability, and give you your personal space for performing this physical discipline. Yoga mats prevent your hands and feet from slipping during your practice. One of the most effective yoga mats are the non-slippery ones. They help you with a grip, thereby, preventing accidents while you perform the asanas. Based on your taste, you can also try other types of yoga mats like natural rubber mats, plastic elastomer mats, cotton and hemp mats, jute mats, and travel mats.
Yoga wheels– Yoga wheel is again not a necessity, but you will find it in some yoga starter packs. A yoga wheel helps you open the chest, shoulders, back, and hip flexors. Additionally, it helps you develop balance, flexibility, and strength. From beginners to advanced yoga practitioners, all can use a yoga wheel and reap its benefits. You can use a yoga wheel while performing asanas like a spinal stretch, thread the needle, high lunge, child's pose, and boat pose.
Yoga straps- Yoga straps are also called yoga belts that are used for asanas where you are required to hold onto your feet but are unable to reach with your hands. These straps are used as arms extender. Straps are also great for yoga asanas where you need to bind your hands behind the back. A strap can be really helpful, especially, if you are a beginner and struggle with flexibility. Yoga straps can help you with asanas like side stretch, seated forward bend, bound angle pose, reclining leg stretch, extended hand to big toe, dancer's pose, head-to-knee pose, cow face pose, and a half or full boat pose.
Bolsters and cushions- There are numerous uses for bolsters in a yoga practice. They help you sit straight without putting too much strain on your back and legs. You can also place them under your knees or back for support while passive stretching. It is particularly helpful for pregnant women, performing prenatal yoga. Essentially, bolsters are available in two shapes, flat and round. The flat bolsters are more ergonomic while the round bolsters are helpful for extra support and deeper stretch. You can try both before you buy either one of them for your practice sessions. Apart from the bolsters, you can also use a cushion for the same purpose.
Yoga blocks- Yoga blocks are used to provide comfort and improve alignment while performing yoga asanas. Often, they are often in standing asanas, wherein your hands are supposed to touch the floor. The yoga blocks act as a raised floor, thereby, helping you touch them without putting unnecessary strain on your body. Therefore, they are particularly helpful for beginners who aren't too flexible. These yoga blocks are made of wood, foam, and cork. You can choose a yoga block type based on your personal preference.If you intend to perform yoga routines at home, the yoga blocks are a useful investment to make.
Join our community of health and wellness enthusiasts today !!
Whether you're looking for new workout ideas, healthy recipes, or information on sexual health, we've got you covered