5 Best Foods To Be Included In Every Bodybuilding Diet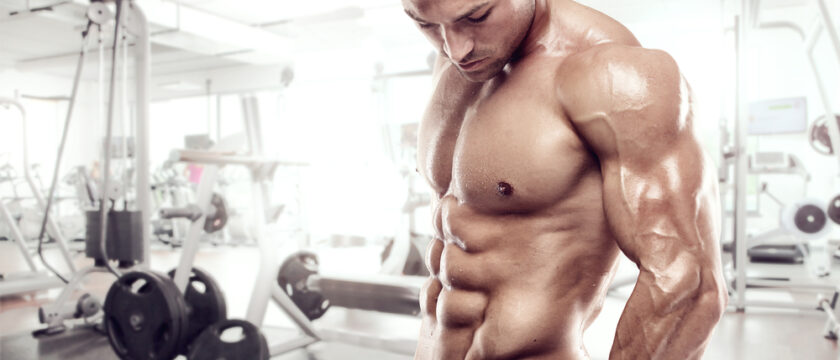 Hitting the gym every day is not enough to build the body of your dreams! You need to eat right to bulk up those muscles. While you are sweating it out with those bench presses and pushups, it is critical that you customize a diet to achieve discernable results. If you have recently kicked off your bodybuilding plans, but are still unclear on what should be included in the diet, then read further to know more!
Eggs
One of the best forms of proteins available, eggs come with a protein to fat ratio of 60:1. Apart from protein, eggs are rich in nutrients like vitamins A, B12, E, and K; riboflavin; and folic acid. They also happen to comprise minerals like calcium, iron, and zinc, as well as 8 essential amino acids that are beneficial for muscle recovery. Beginners should have at least 4 to 6 egg whites and 2 egg yolks every day to build and maintain muscle growth.
Fatty fish
In most bodybuilding plans, you will be instructed to eat foods that are low in fat; however, fatty fish makes an exception. Why? Unlike trans-fat or saturated fats in other types of meats, fish contains essential fatty acids like omega-3, which is valuable for developing muscle strength and bulk. Ensure that your diet plan includes plenty of fatty fish like salmon, sardines, tuna, and trout.
Lean cuts of red meat
Lean cuts of red meat are an excellent source of protein and nutrients like B-complex vitamins, iron, and calcium. However, red meat comparatively has a higher amount of fat than lean meats. Therefore, it should be not be consumed daily. You should limit the red meat intake between 2 and 3 times a week. Eye of round, bottom round, skirt steak, sirloin tip side steak, and top sirloin are some cuts that have the lowest fat content and should ideally be a part of your bodybuilding diet plan.
Chicken and turkey
Unlike red meat, chicken and turkey have a low-fat and rich protein content, so you can include them in your daily diet. Such types of meat are especially beneficial for promoting weight loss. These proteins are highly versatile, so there you can experiment a lot in terms of flavors and cooking techniques. At the same time, both chicken and turkey are relatively light on the stomach than lamb or beef, so these meats are perfect for occasions when you want to keep your meals simple and fuss-free.
Beans and legumes
When you think of bodybuilding, your mind immediately steers to meat proteins. However, there are delicious plant-based alternatives to lean or red meats, i.e., beans and legumes. Rich in protein and fiber, beans and legumes don't just help you pack on muscle but also help in the absorption of different types of nutrients. Likewise, the fiber in beans and legumes encourage adequate insulin response and healthy digestive functions. Among bodybuilders, some popular plant-based alternatives include lima, kidney and navy beans.
As a beginner, you might have one doubt lingering in your mind! "Should I use supplements?" You should only consider using supplements when you have reached the advanced stage of bodybuilding. Supplements tend to work best on individuals who have successfully undergone proper beginner and intermediate physical training and follow a wholesome diet and are well-rested.
After you have got on board with the advanced training, make a conscious decision while choosing a supplement. Don't fall for advertisements that claim to yield 25 to 30 pounds of solid muscles in just a few weeks. Talk to your trainer or have a word with your general practitioner to avoid any disappointments later.
Join our community of health and wellness enthusiasts today !!
Whether you're looking for new workout ideas, healthy recipes, or information on sexual health, we've got you covered