5 High-Intensity Crossfit Training Combos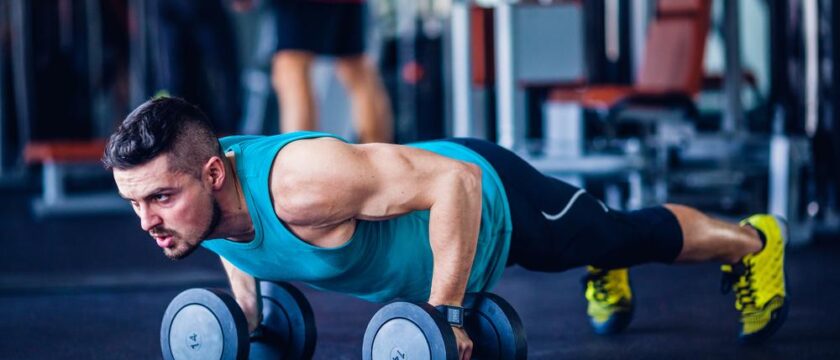 5 high-intensity CrossFit training combos
CrossFit is one of the more challenging and daunting physical routines as it requires immense strength, stamina, and willpower to push the body to its limits. CrossFit training is a program that conditions and focuses on a workout to enhance and engage the core muscles for maximum benefits. It is a fitness alternative that combines a series of exercises for a full-body workout using cardio and strength training.
CrossFit training is a great alternative to isolation movements and aerobic exercises. The compound movements and shorter high-intensity shifts to different forms of workout burn more calories and help increase endurance simultaneously. Athletes and sporting professionals generally prefer a CrossFit training program to prepare for high-stamina and endurance tasks.
It has been observed that a CrossFit routine helps you develop muscle strength and fitness faster than any gym workout. The exercise routine also does not require professional training or gym equipment to supplement the workout.
Here is an overview of the five popular workout combos, and the type of exercises each routine requires for hardcore cardio and fitness training.
Bodyweight workout
The bodyweight workout features a combination of 10 pushups, 12 vertical ups, and 20 jumping air squats for starters. It is up to you to find the optimal number of repetitions to suit your preferences and workout routine. The bodyweight workout is a high-intensity calorie-burning cardio routine with a combination of pushups to build chest muscles and vertical ups to strengthen the core and get rid of that stubborn belly fat. Additionally, the jump squats help tone vital leg muscles including calves, glutes, core, quadriceps, and hamstrings.
As many rounds as possible (AMRAP) combo
A good warmup is necessary before you can get into this combination of burpees, pull-ups, lunges, and situps. For starters, a set of 10 burpees and pull-ups with 20 lunges and situps will get your blood pumping. Burpees in itself is a full-body workout, as every repetition will work your arms, chest, quads, hamstrings, glute, and mainly the abs. When you combine burpees with a set of pull-ups, lunges, or situps alternating at regular intervals, the core workout engages every muscle in your body. A CrossFit training requires basic fitness to further boost endurance and increase your stamina. Athletes and sporting professionals, in particular, follow a rigorous diet and compound exercise routines to push the body to the breaking point.
Every-minute-on-the-minute (EMOM) workout
The EMOM workout is a one of a kind, time-based workout when it comes to a high-intensity CrossFit training. Most CrossFit exercise combos focus on movements with a key number of repetitions. However, the minute-based interval training is a shorter, but faster cardio and strength training combo with just a handful of exercises that you switch every other minute. A popular exercise combo that features pushups, pullups, situps, and lunges with alternative reps and movement rotations. The start and stop pattern ensures that the body gets an equal amount of exercise and rest between repetitions. This limits the possibility of overexertion or injury because of a high-intensity workout.
Murph workout
It is considered among the most grueling CrossFit training programs as the routine pushes the body to the breaking point with a high number of repetitions per exercise. The exercise routine is quite simple in theory, as all you need to do is break up the number of reps for pull-ups, pushups, and air squats for core strength training and combine it with one mile run at the beginning and at the end of the routine. However, you must have the stamina and the willpower to survive different variations of the Murph day-in and day-out to prepare your body for sporting and athletic events.
Fran workout
Fran is among the most widely practiced CrossFit training routines, and it is designed to benefit athletes with a standard weight of 65 pounds for women and 95 pounds for men. The Fran routine uses a combination of only thruster exercises and pull-ups with different repetitions at various intervals. There is only one catch with the workout, you cannot rest between sets and repetitions; thus, the body and the muscles have no time to cool down. The first three minutes of a Fran workout is challenging as the body tries to get accustomed to the intense routine.
Join our community of health and wellness enthusiasts today !!
Whether you're looking for new workout ideas, healthy recipes, or information on sexual health, we've got you covered