5 Massage Therapies To Untangle Those Worked-Up Knots And Muscles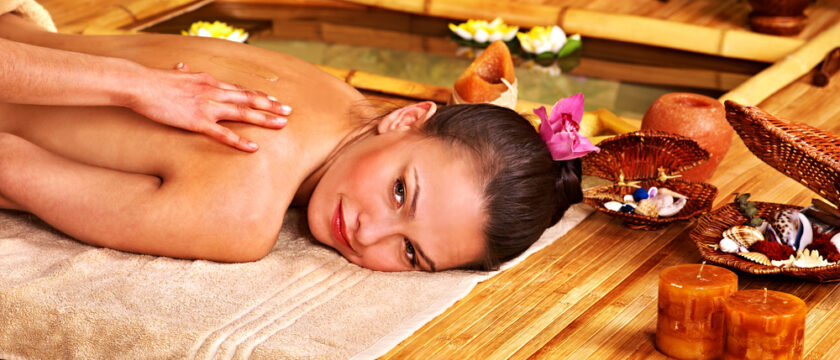 Did you know that stress is one of the major triggers for a wide range of health problems? A widespread culture of a sedentary lifestyle coupled with dwindling concerns for emotional and physical well-being has led to this heightened level of stress in most people. When ignored for a long time, this stress manifests in the body through stiff muscles, joint pain, back pain, and muscle spasticity. Your range of motion becomes limited; you are unable to stretch your arms and lift your shoulders. Some people also experience low stamina and insomnia. Regular exercise is, of course, a good solution to these problems.
Another effective solution along with daily physical activities is to undergo a massage therapy session. These sessions not only help in relaxing muscle tension but also help in alleviating stress. People who are recovering from a physical injury also find body massages helpful to improve movements and heal the muscles. Whether you want to drive away stress or get your muscles working again or are looking for holistic treatments for a health condition, going for a therapeutic massage session will be a great option. Pick a session that suits your needs best and come back with a rejuvenated and re-energized body, mind, and soul. Here are some of the popular body massage therapies you can check out.
Hot stone massage
If you have chronic pain, anxiety, insomnia, or back pain, a hot stone massage can give you deep relaxation and alleviate the pain symptoms. This body massage therapy uses warm, flat stones. Basalt stone, which is a type of volcanic rock, is usually used since it retains heat for a longer time. The stones are placed in warm water until they are warm enough. A therapist will place the stones on specific points of the body such as along the sides of the spine, palms of the hands, abdomen, feet, and legs. The therapist will gently glide the stones along the muscles to loosen up the knots, thereby releasing tension. People with medical conditions such as diabetes, high blood pressure, and varicose veins, and those who take blood-thinning medications are advised to consult a doctor before doing a hot stone massage therapy.
Deep tissue massage
Using slow strokes and firm pressure, deep tissue massage targets adhesions or bands of rigid and painful tissues in the muscles and eases pain and inflammation. This body massage therapy is used in alleviating symptoms of lower back pain, osteoarthritis pain, fibromyalgia, sciatica, piriformis syndrome, and upper back and neck pain. It also helps in recovering from sport-related muscle injuries. If you have limited motion range and mobility problems due to an illness or injury, a deep tissue massage can help in improving muscle movements. Using techniques such as tripping and friction, a therapist will work on the tensed areas of your body. You may experience slight pain during a session. If the pain makes you uncomfortable, let your therapist know. Post-therapy, you may experience soreness, which will go away in a couple of days. This therapy is not recommended for pregnant women and people with thrombophlebitis or deep vein thrombosis.
Swedish massage
No wellness center or spa can truly claim to offer "all kinds of massage therapies" if they do not have Swedish massage therapy on their list. One of the most standard body massage therapies, Swedish massage is centered around physiology and anatomy. It involves the use of multiple strokes to provide complete body relaxation. The therapist will use a combination of the following movements during a session to release muscle tension—long smooth strokes, small circular movements, kneading, rolling, and lifting. People who are recovering from an injury are often recommended this body massage therapy.
Shiatsu massage
With its roots in traditional Chinese medicine, Shiatsu body massage therapy derives its name from the Japanese expression for "finger pressure." By moving fingers, thumbs, and palms in rhythmic sequences, therapists apply pressure to specific points of the body. This causes "chi" or vital energy to flow through the body, which enables healing. This is why Shiatsu therapy is often recommended for those who have stress-related health problems such as anxiety, insomnia, sciatica, and chronic pain. Shiatsu therapy has also been found to be effective in dealing with symptoms of arthritis, premenstrual syndrome, and sinus problems. If you experience frequent problems related to digestion, Shiatsu massage can provide effective relief. However, people who have osteoporosis, blood clotting disorders, and heart diseases are advised against getting a Shiatsu massage. Pregnant women and people who are recovering from chemotherapy should also avoid this body massage therapy.
Thai massage
If you are looking for something different than your regular massage therapies, you can opt for a Thai massage. It is a combination of passive stretching, assisted yoga, and conventional massage movements and strokes. Similar to Shiatsu massage, Thai body massage works towards channeling positive energy through the body. It alleviates stress and improves the range of motion and flexibility. If you frequently experience muscle spasticity or back pain, Thai body massage therapy can help. It can also provide relief from joint stiffness, migraines, and anxiety. A session of this massage therapy can restore energy levels, calm the nervous system, and stimulate blood circulation.
Join our community of health and wellness enthusiasts today !!
Whether you're looking for new workout ideas, healthy recipes, or information on sexual health, we've got you covered