5 Reasons To Switch To Crossfit Training This Year For Overall Fitness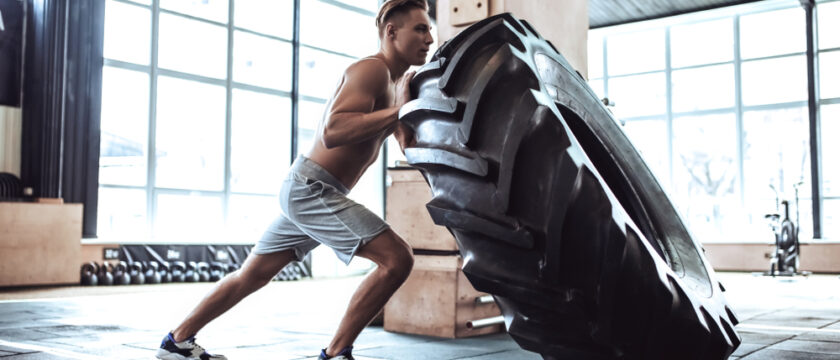 CrossFit is a popular exercise routine that has been developed by Greg Glassman, who is also the company's co-founder and CEO. The exercise regime was pioneered to give new meaning to the term fitness for people who tend to push themselves to achieve the impossible. The CrossFit training program is based on a number of exercises that have multiple movements and are performed at quick and high-intensity intervals.
The exercise pushes the body to its limit, as the core movements in the workout regime reflect the functional movements of gymnastics, weightlifting, running, rowing, and other types of sports and outdoor activities. In CrossFit strength training, free weights, machines, tubing, calisthenics, and band exercises enhance the intensity of the workout to improve your speed, agility, and balance.
Athletes prefer a CrossFit workout as it prepares the mind and body for most sports and competitive activities that require stamina, strength, and willpower to complete the task.
Here are some of the benefits of switching to a CrossFit training program:
Body conditioning for sports activities
The CrossFit routine is designed to improve physical performance with a series of different exercises. It helps condition the body and mind to perform everyday tasks better. While a routine gym workout will help tone the body and build muscles, a CrossFit workout will train and build muscles by using functional movements that improve your posture, flexibility, and overall strength. The full-body workout also conditions the mind simultaneously to endure pain and overcome muscle and bone fatigue to push the body to its limits and ultimately benefit from the high-intensity training.
Reduces plateauing
Plateauing is a period or state of the mind and body where there is little or no growth or decline. When the body and mind get used to a particular type of workout, there is very little progress thereon as the muscles and joints are familiar with all the movements. One of the benefits of opting for a CrossFit training is the ability to counter the effects of plateauing and ensure optimum growth with a series of compound movements. The training program allows for a faster way of achieving fitness with a diverse group of exercises.
Lose weight
CrossFit exercises have been proven to be a better and more effective workout for weight loss in place of the intense cardio routine. The CrossFit training program features a series of burst training exercises that burn more fat in comparison to a cardio workout. Popular options include jumping jacks, squat pulses, jump rope, cycling, swimming, and high jumps to burn more fat in a short amount of time.
Better results
CrossFit training includes a variety of high-intensity workouts that can be done quickly without compromising on the quality of the workout. As you might be strapped for time to perform regular exercises, CrossFit training ensures a great energizing workout to supplement your weight loss and fitness goals, which can be done by spending a few minutes per exercise. CrossFit training also helps increase adherence with a series of shorter and more intense workouts, as you would have more control over the intensity of the exercise in time.
Great motivation
CrossFit is more than a training schedule as a whole new community has been built around the concept. Exercising solo is fine, however, working out with a group of highly motivated individuals who are hell-bent to achieve their fitness and health goals provides a great sense of motivation to take up the training. CrossFit is a group-based exercise ecosystem in itself that is making the rounds of popular fitness magazines and drawing a lot of attention. The workout culture motivates you to stick to your plan to achieve your fitness goals and helps you stay on track to overcome obstacles with group support.
If you are just starting out with a CrossFit training, a few basic moves will help your body and mind get adjusted to the new workout regime. Exercises include burpees, snatches, dips, sit-ups, push-ups, handstands, squats, cartwheels, deadlifts, and scales.
Join our community of health and wellness enthusiasts today !!
Whether you're looking for new workout ideas, healthy recipes, or information on sexual health, we've got you covered