7 Helpful Tips For Your First Marathon Run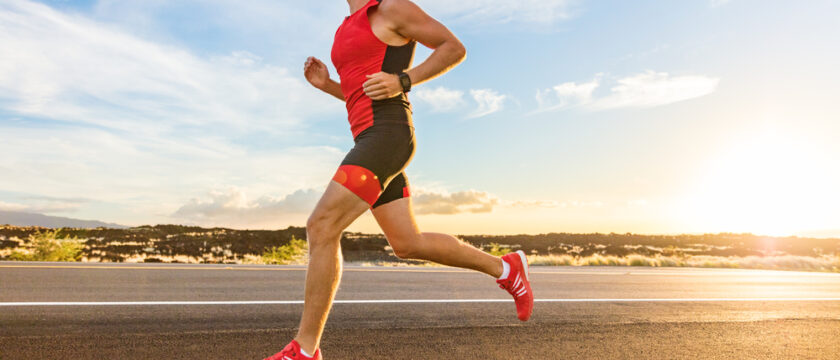 Marathon is indeed is an exhausting and an intimidating endeavor. The first marathon can create a feeling of excitement along with worry as you train for the first run. Running a marathon takes both optimum mental and physical fitness to achieve the feat. But the zeal and relaxation one feels on completing the "dream run" is worthy of all the pain you might have taken to prepare yourself for the D day.
Finishing the 26.2 miles in a stipulated time requires proper preparation and planning.
Here are seven tips to be marathon run-ready and be proud of the amazing accomplishment.
Recovery and fueling
While you are preparing yourself by jogging and pushing your limits to get closer to the 26.2-mile mark every day, you are undoubtedly going to feel hungry. Thus, eating the right amount of food can help you fuel up and recover when you aren't training. Experts recommend that consuming foods with a 3:1 ratio of proteins and carbohydrates can help you do the same.
At the same time, it is important to stretch before starting to run. Keep ice or hot water bags handy to alleviate any inflammation occurring in the muscles. Heat and foam rollers are also good to soothe sore muscles.
Find a suitable training plan
It is practically difficult or even impossible to clock the whole distance without any prior preparation. While you are getting marathon run-ready, it is important for you to find the right training regime that helps you build up your endurance and mileage. Select a training plan taking into account your physical fitness and your overall experience in jogging.
Mental preparation
One needs determination and confidence to influence his/her performance and outlook for the race day. A great way to make yourself mentally strong and be marathon run-ready is to study the entire course of the event using maps or visiting the course personally. You need to remind yourself that running the marathon will get difficult at some point. Willpower and determination can fuel you up to run the remaining miles of the marathon.
Set achievable goals
Setting achievable goals for a marathon run is especially important for beginners. Experts suggest that beginners should focus more on practicing to complete a race rather than running too hard and ruining your experience. The primary goal of a marathon should be completing the race. Avoid exerting too much pressure and pacing too hard at the beginning of the race.
Practice with the right equipment
Runners should choose a pair of running shoes that are comfortable, flexible, and light. Visit a local sports goods store and try different pairs. It is equally important to choose shorts and vests made from breathable fabric. Experienced runners suggest applying a thin layer of Aquaphor and Vaseline on the feet to prevent blisters.
Eat healthy before the race
It is important to consume the right food at the right time as it gives your body enough time to digest. Health and fitness experts suggest that having a small dinner and consuming carbohydrates pasta or rice before the race lightens the load on the gastrointestinal tract.
Don't forget to hydrate
This is an important tip to make yourself marathon run-ready. Dehydration can impair your performance and make you more vulnerable to cramps in the later stages. Carry a bottle of water or sports drink, this applies to long-run practice sessions as well as the main event.
Running a marathon is more of a personal challenge. The race tests your limits to see if you can go the distance to achieve physical fitness. So, wear your sneakers and get ready to hit the course.
Join our community of health and wellness enthusiasts today !!
Whether you're looking for new workout ideas, healthy recipes, or information on sexual health, we've got you covered