7 Mistakes To Avoid While Practicing Yoga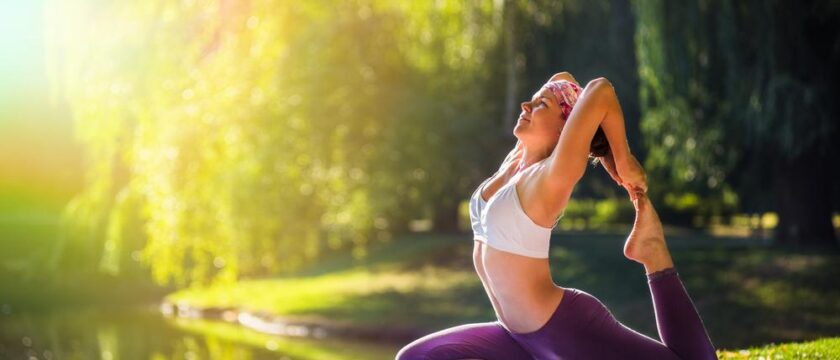 Yoga takes patience and practice, as no one starts out being perfect at anything. We learn from our mistakes, but sometimes these mistakes can be downright dangerous. They can turn benefits of yoga into physical discomfort. It might seem strange over the surface, but if we have a habit of rushing through life, it might rub off while we practice yoga.
Here is a list of common mistakes (both, on and off the mat) one should avoid while practicing yoga, thereby cultivating a safer, healthier, and a pleasant practice.
Forgetting to breathe
This is one of the most common mistakes that even the best yoga practitioners commit. If you feel strain while breathing, you might be doing it wrong or pushing yourself too far. It is very important to practice yoga with easy and natural breathing. Focusing on your breathing while practicing yoga has its own set of benefits. It keeps you alert and aware. You are able to complete a pose more efficiently and comfortably with controlled breathing. The correct way to breathe while practicing yoga poses is to inhale when stretching and exhale on relaxing.
Focusing too much on the perfect pose
While practicing yoga, there is no such thing as the perfect pose. However, you need to get the correct form. Focusing too much to get the perfect pose can make you forget to breathe and put too much strain on your body. Ask a yoga teacher or a yoga expert to help you break down the yoga poses. Over time, this will help you master and perform them in the right way. The key is to practice yoga to enjoy the stretching, making your body flexible over time.
Skipping the warm-up
This is another mistake that many yoga enthusiasts tend to make. Warming up signals your body, making it ready for all the stretching and squeezing that you are going to do in a couple of minutes. Warming up increases the blood circulation in the body. Perform it by doing simple poses, as they will gradually help you pave the way toward advanced yoga poses. Warming up also reduces the chance of overstretching.
Pushing yourself to learn too quickly
Everybody has a different threshold while practicing yoga. While it is necessary to gently push the boundaries, exerting too much can tighten up the body, making it more difficult to stretch, which can be unpleasant. Injuring your muscles and joints is another outcome of pushing your body too hard to learn quickly. Hence, it is necessary to give your body it's time to open up while you master the art of playing your edge.
Not using props
You can use straps, blocks, and bolsters as props while practicing yoga. Avoiding to use props can make it difficult for your body to get used to all the contortions performed in yoga. You might also end up injuring your body as everybody has different anatomy and limitations. You can modify your practice poses more efficiently by accessing and targeting that proper area of the body, thereby helping you avoid injury.
Putting too much pressure on the wrist
If you are practicing poses that require wrist work, chances are you might exert too much weight on your wrists, thereby injuring it. You should stop immediately if you feel too much strain or pain while doing any yoga pose. So, make sure to push your weight more toward your legs instead of the wrists. Press down through all the five knuckles by spreading your fingers wide.
Skipping cooling down and relaxation time
It important to take a breather and relax between every yoga pose. This helps you soften the body part that you tried strengthening through yoga poses. It brings back the stability to the area that you tried loosening initially. Skipping to do the same can make your joints and muscles stiff, which might cause cramps over time.
Join our community of health and wellness enthusiasts today !!
Whether you're looking for new workout ideas, healthy recipes, or information on sexual health, we've got you covered