7 Mistakes To Avoid While Preparing For A Marathon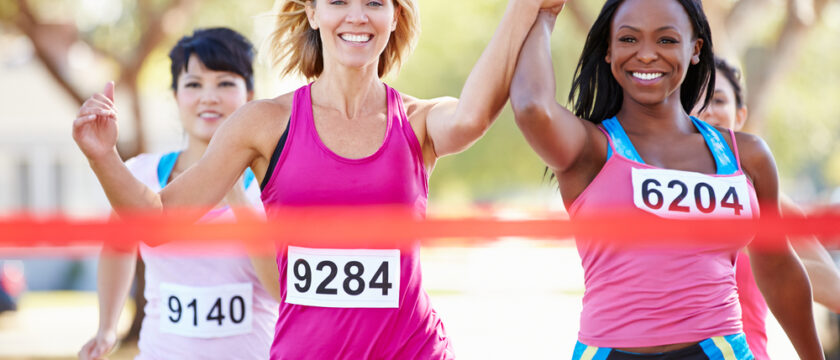 7 mistakes to avoid while preparing for a marathon
Spring is here and that means many marathon runners might shift their gears to train harder for the 26.2-mile run. It is okay to make mistakes while training for your first marathon run. But, being unaware and not learning from them can have a great impact on your performance during the future marathons. Marathon training time is precious which means, you need to make the most out of every training schedule. This holds true for a beginner as well as an experienced marathon runner.
Below are the seven common mistakes you can avoid while you are getting marathon-run ready.
Failing to build a base
Beginners usually make this mistake. You need to achieve a base level of fitness while training for a marathon run. It maximizes your chances of success and minimizes the risk of injury. Failing to establish a base and jumping right into hard-hitting exercises might exhaust you even before you get marathon-run ready and sometimes even lead to injuries.
Picking the wrong training plan
Fitness experts and bloggers have numerous training plans to make you marathon run-ready. It is important to choose the right training plan that suits both, your experience in running the marathon and fitness. Picking the wrong training plan might force you forfeit the race mid-way. So, it is important to do some research and consult fitness experts and experienced marathon runners to pick a plan that best suits your fitness levels.
Not focusing on burning enough fat
This is the crucial part of training for a marathon race. You need to teach your body to utilize fats as fuel while running for a marathon. Efficient fat burning enables your body to utilize spare glycogen (glucose storehouse in the body). As a result, you are less likely to feel drained of energy in the second half of the race. Experienced marathon runners suggest taking pre-breakfast runs, as glycogen gets depleted faster before breakfast and the body turns to the stored fat for fuel.
Overtraining
Overtraining is one of the most common mistakes people make while getting marathon run-ready. It is understandable that running a marathon can get reasonably daunting. Yet, avoid luring yourself into exercising to the extent of getting injured and exhausted. Our bodies need a "cool down" time to recover from all the stress and strain it might have undergone while training for a marathon. Training for four to five days a week should be sufficient to keep your body fit for the final run.
Skipping intervals
There is no doubt that sustained efforts and longer runs are important aspects to get yourself marathon run-ready. However, skipping intervals can result in overworking the muscles and the joints, leading to injury and reduced energy levels. Expert runners recommend 6X75-150m sprints with a walk-back recovery. Practicing the same with two to three minutes of intervals will help you tap into different energy level, making the final marathon run feel a bit easier.
Skipping warm-ups
Most people mix stretching with a warm-up, and it can be counterproductive. The warmup should preferably include exercises that help in relaxing the muscles followed by stretching. Stretching prepares your muscles for the upcoming workout session or in this case, long runs. Stretching without warming up can also lead to injury.
Not hydrating enough
It is important to take some sports drink or an energy drink on board while going for a long run. Mildest of dehydration can hamper your performance in a marathon run by causing muscle cramps in the later stage of the race. Get your body used to the sports drink weeks before the race so that it doesn't cause gastric distress during the final event.
Make sure to stay on target to complete the marathon race without causing yourself any injury and achieve the timing you aimed for the race by avoiding the abovementioned mistakes.
Join our community of health and wellness enthusiasts today !!
Whether you're looking for new workout ideas, healthy recipes, or information on sexual health, we've got you covered