Positive Impacts Of Quitting Smoking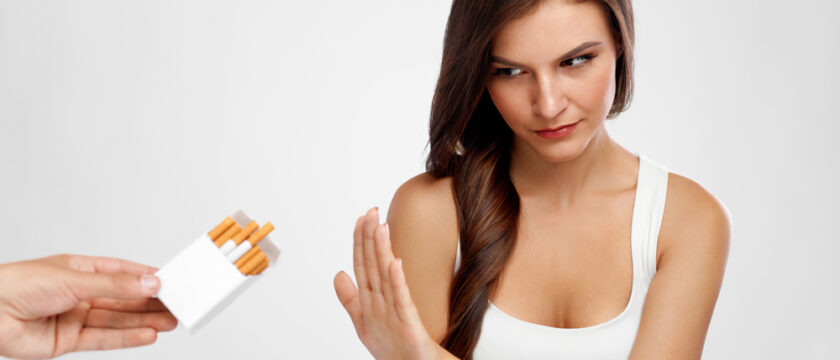 One of the fatal habits that claim lives of 4,80,000 people every year is smoking. What begins as a habit induced by peer pressure soon becomes a full-fledged case of dependency. People often start smoking due to a variety of reasons; peer pressure or stress are the major contenders on this list. Irrespective of what a majority of people claim that they can stop smoking whenever they want, or that they have control over this habit, the truth remains that once you start smoking, it takes more than just willpower to get rid of this habit.
There are no positive effects of smoking; it contains tobacco, acetone, nicotine, carbon monoxide, etc. everything that can damage our body severely. Though smoking is a kind of addiction, many people have successfully battled this addiction and reversed the damage caused to the body to a certain extent caused by prolonged smoking.
There are various techniques that aid your decision to quit smoking, but it is not easy. You go through withdrawal symptoms and it takes time for you to get accustomed to the fact that you have quit smoking. The effects of quitting smoking can be felt right away; in fact, there's a quit smoking effects timeline which acquaints you with how the benefits of quitting smoking begin immediately. So, go through the quit smoking effects timeline and familiarize yourself with the short-term effects and long-effects of quitting smoking.
20 minutes: You will be appalled to know the effects of quitting smoking begins as early as 20 minutes. Your body experiences the benefits of quitting smoking in the first 20 minutes. Your pulse and blood pressure stabilizes, i.e., they return to their normal levels. Also, the temperature of your hands and feet return to normal; the uneasy coldness is replaced by the normal temperature of the human body.
8 hours: Smoking increases the level of carbon dioxide in the body and this crowds out the oxygen in the blood. However, when you quit smoking, after 8 hours, the amount of nicotine in the bloodstream falls to 6.25%, a 93.75% reduction when compared to the daily nicotine levels in the blood. High levels of carbon dioxide in the blood impairs the brain and muscle function since these parts do not receive the required level of oxygen. After 8 hours, the levels of nicotine and carbon dioxide start normalizing.
12 hours: After 12 hours of not smoking, the levels of carbon dioxide return to normal. This means the required levels of oxygen is reinstated in the blood. So, the heart won't have to pump harder for oxygen to reach the different parts of the body.
24 hours: Since the craving for a smoke begins after 8 hours of quitting smoking, it is commendable you can get through 24 hours without giving in to the craving for one last smoke. After an entire day of quitting smoking, the risk of heart disease is on a decline. Smoking increases the risk of coronary heart disease by reducing the levels of good cholesterol and increases blood pressure, and blood clots, thereby increasing the risk of a stroke.
48 days: After 2 days of successfully quitting smoking, the body begins its mending process. The Lungs eliminate the mucus and other gunk left behind by cigarettes and start functioning better. Smoking affects one's sense of taste and smell; however, after 2 days of quitting smoking, your sense of taste and smell will become sharper than before. However, this is when severe withdrawal symptoms begin; so, treat yourself to something you like or seek assistance from friends or family to stay away from smoking.
3 days: After 3 days of giving up smoking, the lungs will function better, and you will feel more energized than ever.
2 weeks- 3 months: Within 2 weeks to 3 months, the lungs become stronger and clearer, and you can breathe without experiencing any trouble. Also, since the level of carbon dioxide normalizes, the blood flow improves. However, there are chances that you might experience withdrawal symptoms. With determination and willpower, you can keep making progress.
3-9 months: A persistent cough or a hacking cough that you experienced due to smoking gives way to the kind of cough which clears the lungs from the remnants of the gunk of cigarettes.
1 year: Quitting smoking for a year is commendable, and you are rewarded with healthier lungs and a healthier heart than before. The risk of heart disease is half of what it used to be.
5 years: We are well aware of the perils of smoking; cancer and stroke are the forerunners in this case. However, after 5 years of quitting smoking, the chances of heart stroke is the same as a non-smoker, and your chances of developing cancer of the mouth, throat, and esophagus, are drastically reduced.
10 years: After 10 years of quitting smoking, the chances of developing lung cancer is less than half when compared to that of a smoker. Also, the chances that you might develop cancer of the larynx or pancreas will reduce dramatically.
15 years: 15 years of not smoking will restore your health, and the risks of developing coronary heart disease will be similar to that of a non-smoker.
The above mentioned timeline displays that combating smoking addiction is achievable and so is reversing the effects of smoking.
Join our community of health and wellness enthusiasts today !!
Whether you're looking for new workout ideas, healthy recipes, or information on sexual health, we've got you covered