Top 3 Yoga Starter Packs For Beginners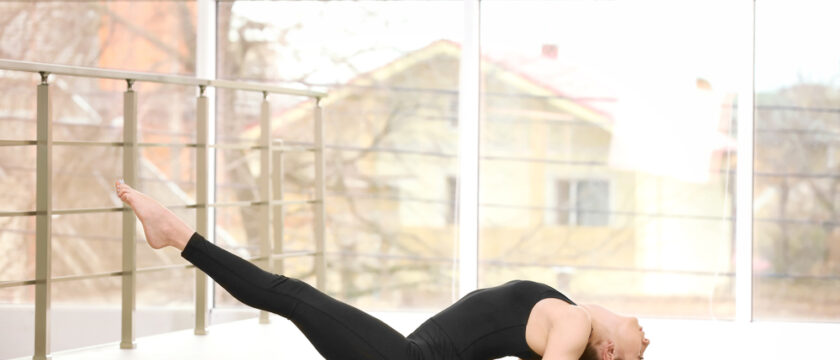 Top 3 yoga starter packs for beginners
Yoga is quite a popular form of exercise these days. Yoga offers not only instant gratification but also a long-lasting transformation in your body. The best part about Yoga is that it is ideal for everyone. Yoga can be practiced by kids, youngsters, adults, and even seniors. There are special prenatal yoga classes for pregnant women. As the benefits of yoga are being experienced by many, the urge and interest in taking up this exercise routine is also growing.
Whether it is you who is interested in yoga or a friend of yours whom you want to help take up this practice, a yoga starter's pack makes a perfect purchase for someone who is a beginner to the yoga routine. There are a lot of tools and props that come as a part of a basic starter's pack, which help you achieve your goals by assisting you to perform and maintain different yoga postures.
A yoga starter's pack is ideal for someone who is trying yoga for the first time and is not flexible enough to perform certain yoga postures. Though you will find numerous starter packs online for performing yoga routine, below are some of the best and the most popular starter packs you may consider buying.
Yogamatters Starter Yoga Kit
This London-based yoga kit making company has over 2500 products. Their products range from yoga mats and bags to equipment and accessories, we well as clothing. The website curates various kits as per the needs and requirements of yoga practitioners at different levels, including beginners.
A basic yoga kit by Yogamatters includes their best-selling Yogamatters sticky yoga mat, four lightweight foam yoga blocks, a classic yoga belt, two foam bricks, and a bag that can accommodate all the equipment, thereby making it easy-to-carry for anyone and everyone.
The cost of a basic Yogamatters Starter Yoga Kit would cost you approximately $69. You can also opt for making your own kit by choosing the tools and props that you require in your kit. However, you need to purchase them individually from their website.
Gaiam® Yoga for Beginners Kit
As the name suggests, the beginner's kit by Gaiam® Yoga is perfect for beginners seeking to improve their flexibility. The company makes yoga essentials that include yoga mats, blocks, bricks, apparels, bags, towels, and metal water bottles. They also have recovery kits with foam rollers, back care tools, foot and handcare spheres, pinpoint massagers, and more. These recovery tools are ideal for athletes, runners, and pretty much anyone with stiff muscles. These tools can be used to give yourself a massage in the most convenient way possible.
On their website, different kits come packed with varied tools and props. Some kits include a yoga mat, strap, and a block. Some other kits only include a yoga mat and a block. The pricing of the kits varies as per the number and the quality of the tools and props. You can either buy a readymade yoga kit or make your own yoga kit by adding separate products to your cart while shopping online.
JadeYoga's yoga Starter Kit
JadeYoga, as a wellness company, is committed to making some of the best eco-friendly yoga products. The yoga bags are weaved using canvas, yoga mats are made using natural rubber, and yoga blocks are made of cork.
The JadeYoga's yoga Starter Kit would cost you approximately $79. This kit is perfect for new yogis, and it comes with a level I natural rubber yoga mat, 2 small cork yoga blocks, and an 8-inch yoga strap. Additionally, you get a 30-day free online yoga class from Yoga International, a worldwide online community, where you can learn almost anything you want regarding yoga.
Join our community of health and wellness enthusiasts today !!
Whether you're looking for new workout ideas, healthy recipes, or information on sexual health, we've got you covered