4 Superfoods To Boost Ones Testosterone Levels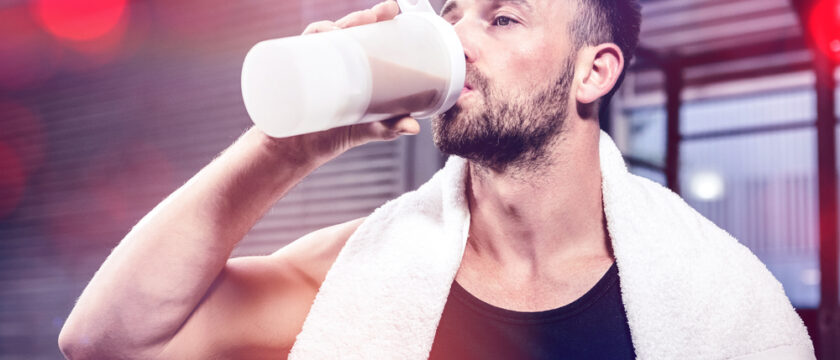 4 superfoods to boost one's testosterone levels
Testosterone is also known as the "male" hormone, and it is an extraordinarily powerful component in the body. As with other hormones in the system, testosterone molecules regulate different functions within one's body. Testosterone is known to trigger the formation of male characteristics in men. However, it is produced in the testicles of men and ovaries of women. Men have higher levels of testosterone, and an imbalance in these levels can cause numerous adverse effects.
Testosterone positively contributes to an individual's health and well-being. This hormone is also associated with the behavior and sexual drive of men. Importantly, it is vital for the production of sperm. A lot of men have low levels of testosterone, and it continues to decline as one grows older. However, men can take conscious efforts to increase their testosterone levels. The right choice of wonder foods can help men achieve the same. Here are five food items whose enriched elements can help in boosting the production of this hormone, while eliminating the need for supplements.
Eggs: Eggs contain vitamin D which plays a vital role in increasing the production of testosterone in the body, thereby boosting a man's testosterone levels. Moreover, the egg yolks contain higher proportions of vitamin D. One can begin by eating eggs thrice a week to reap the best benefits. It is important to note that very few food items contain a good proportion of natural vitamin D. Another benefit of egg yolks is that it contains healthy fat that promotes better heart health. However, individuals with high cholesterol levels should consult the doctor before increasing their consumption of eggs.
Oysters: Zinc is one of the many essential nutrients needed for the production of testosterone. Each serving of oysters contains high levels of zinc, as compared to other foods. Additionally, this seafood item is a high-quality source of protein and provides some rare amino acids such as D-aspartic acid. All these elements can do help in increasing one's testosterone levels. If possible, one should add oysters to their daily diet.
Olive oil: Much has been said about the benefits of olives and its extracted oil. Well, olive oil is also one of the best foods that can be used to increase testosterone levels. It contains a high level of fat that is imperative for the optimal production of testosterone. Importantly, it also includes a compound known as oleuropein that works miraculously towards boosting testosterone levels. Moreover, this ingredient is high in antioxidants which aid in building a supportive environment in the body required for the regular production of this hormone.
Coconut: Coconut is not only delicious but also carries a plethora of health benefits. A major source of saturated fats, this fruit works wonders in boosting one's testosterone levels. The human body requires saturated fats to produce testosterone, and coconuts are the best source to deliver this. Also, coconuts promote effective weight loss, and having a healthy body weight is pivotal for great hormonal health. While one may worry about the high levels of fat in this food item, they must remember that it contains healthy fats that aid in maintaining the right levels of cholesterol. Coconut can be eaten in its fresh form or consumed in the form of coconut oil. An even better alternative is to add pieces of coconut to one's daily portions of salad or include it as part of home-baked goodies.
Join our community of health and wellness enthusiasts today !!
Whether you're looking for new workout ideas, healthy recipes, or information on sexual health, we've got you covered