How To Cultivate A Healthier Relationship With Food as a Women
By Ann Murphy, Certified Fitness Nutrition Specialist
Last Updated on June 20th, 2023 / Published on March 13, 2023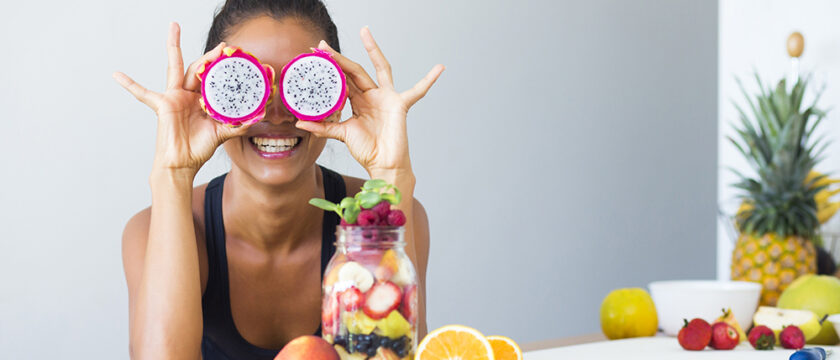 The complexity of women's relationship with food is one that stretches back years. The relationship we all have with food is one of the most important ones in our lives, given that food is a mainstay as a biological and physiological human necessity. This complex association of a woman's relationship with food includes the societal pressures of lose-weight-quick schemes, fad eating habits, and many more things that could potentially lead to eating disorders.
The unending stream of information on what is "good" versus what is "bad" that you consume from the media, social media platforms, word of mouth, and internalized experiences make a woman's relationship with food toxic. In other words, it's easy to fall into the trap of overcomplicating our food choices based on what we're told and what we believe. Remembering that we, as women, can choose the narrative for our relationship with food is often overlooked.
Giving into and believing these fabricated lies about foods that actually support and help the body only makes things more confusing. From demonizing carbs and fats, to then championing fat for keto dieters – we as a society have even re-labeled an eating disorder as intermittent fasting, so food aversion is more normalized.
Food sometimes has even progressed beyond just being fuel or nourishment for the body, but a reward that is designed to be earned through exercise or other tasks. This creates an unnatural relationship with food, as one then thinks that they inherently deserve food rather than what it's supposed to be – a need.
Some studies indicate that the mere act of constantly overthinking one's food choices can enhance the production of cortisol, our body's stress hormone. After recovering from an eating disorder of many years and hearing the common patterns of women who struggle with their own relationships with food, there is a renewed view I have on what having a healthier relationship with food means and the strategy to get there.
The question is, where does a woman start if they wish to improve their relationship with food?
Defining A Healthy Relationship With Food
The definition of a healthy relationship with food is something that will be different for every woman. In a generalized sense, a healthy relationship with food is one that means: honoring your hunger needs, clear communication between you and your body's hunger cues, limited food idealization between meals, and the ability to eat all foods without fear.
Although these are four initial steps to building a healthier relationship with food, the most important first step is ensuring there is a solid foundation with oneself first.
In my own journey, self-care and self-discovery were crucial steps in the road to finding my healthy relationship with food. The pathways of self-discovery and building a healthier relationship with food don't have to be parallel. But, oftentimes, for most women I have worked with, these lines intersect at just the perfect time. Before we proceed, let's first understand why there is a specified requirement of nutrition in Women.
Women have unique nutritional needs due to factors like reproductive health, hormonal fluctuations, and higher risk of certain health conditions. Adequate nutrition supports fertility, pregnancy, and lactation. Thus, addressing women's nutrition is essential for overall well-being!
When a woman can start asking these questions…
That is when a clear connection to building a healthier mindset and view of food can begin.

Tips to Identify the Signs Of An Unhealthy Relationship With Food
Developing a healthy relationship with food is essential for overall well-being. However, it's important to recognize the signs of an unhealthy bond to maintain a balanced approach. Here are some key indicators to watch out for:

Effective Tips to Build a Healthier Relationship with Food
Enhance women's relationship with food with these effective tips for a healthier and more balanced approach to eating.
Honoring Your Hunger Needs
As previously mentioned, it is sometimes an unspoken, internalized rule among women that food must be earned or something that we must work to deserve. Honoring your body's hunger needs is also the ability of not feeling guilt or shame associated with eating.
A new poll reveals that 80% of women suffer from food guilt. The women who admitted to this food guilt associated it with every single food group – from vegetables to a simple dessert.
When we set out to create a healthier relationship with food, honoring our hunger needs as needs rather than a want, as if it were a materialistic item, is crucial. Viewing food not just for what it is but for its nutrients, energy, and hormonal and physiological support, helps shape the way a woman can analyze her eating habits.
When one begins to pay less attention to calorie content and nutritional information right at the start of building a better relationship with food, they will enjoy food more. Honoring your hunger needs when you're physically hungry is just as important as honoring your cravings.
Like it or not, your body has a voice that is smarter than any words of wisdom out there, so it's important to listen to it when it's directly asking us what it wants – what it needs.
Understanding Hunger Cues Better

To honor our hunger cues, it's important we teach ourselves how to hear them. Communication with one's body can become skewed, especially around eating, when we have placed limitations on ourselves. Whether it's about when you can or can't eat, how much you're allowed to eat, or what you're allowed to eat, communication signals with your body can become hard to interpret.
Instead of suppressing the body's hunger cues, it's important to take the time to check in with the body as to when we experience hunger pangs. Besides, it is also important to understand the type of diet to include be it a low fat diet, keto diet, no carbs diet and others.
A few ways to check in with your body to evaluate hunger levels include:
Limited Food Idealization
When individuals have a poor relationship with food, there's usually a consistent and steady stream of thoughts about food in between meals. The never ending thoughts of what meal is coming next, when you can have it, what it will be, and more crowd the mind and in turn leave it exhausted.
When we implement the above steps of honoring our hunger and tuning into hunger cues when our body is trying to communicate with us, this constant food idealization can easily dissipate.
It's also important to recognize the types of food one thinks about when recovering from a negative relationship with food. Usually, when we restrict or don't allow ourselves the foods our body is craving, they resemble a forbidden fruit. When we give in and incorporate these foods into our daily food intake, they then lose their charm, and the constant thoughts about that food subside. According to WHO, the global nutrition targets till 2025 to let people understand their cravings and have a healthier life.
Eating Without Fear
When it comes to healing one's relationship with food, it's important to recover from any negativity one may have surrounding certain foods that they deem "off limits" for some time. To fix this, there has to be some progress made when taking risks with food and giving a little twist to your regular eating habits.
Instead of overanalyzing food in your diet plan for what it is and focusing on your fear about what it will do to your body, choose the route of curiosity. Replacing any judgment with a simple curiosity about food can help decipher if a food was feared simply because we did not like the taste, or if it was simply just deemed "bad" for no reason. In doing this, food can start to become a more pleasurable experience that can be enjoyed, rather than being a source of constant concern.
Team Up With A Professional
As women, our relationship with food can be complex. Partnering with a professional, such as a nutritionist or therapist specializing in eating disorders, is crucial for cultivating a healthier bond with food. Professionals address individual needs, help overcome societal pressures, uncover underlying issues, provide education and empowerment, and offer support and accountability. They tailor professional tips to women's unique circumstances, promote body positivity, and empower women to make informed choices.
Thus, by teaming up with a professional, women can develop sustainable habits, challenge unhealthy patterns, and prioritize their well-being. In short, seeking professional help is a powerful step towards achieving a healthier and more fulfilling relationship with food.

Join A Support Group
Joining a support group can be a transformative experience for women striving to maintain a healthy relationship with food. Discover its power aligned with the Health at Every Size (HAES) movement, here:
Join our community of health and wellness enthusiasts today !!
Whether you're looking for new workout ideas, healthy recipes, or information on sexual health, we've got you covered