4 Integral Things To Consider For Efficient Parenting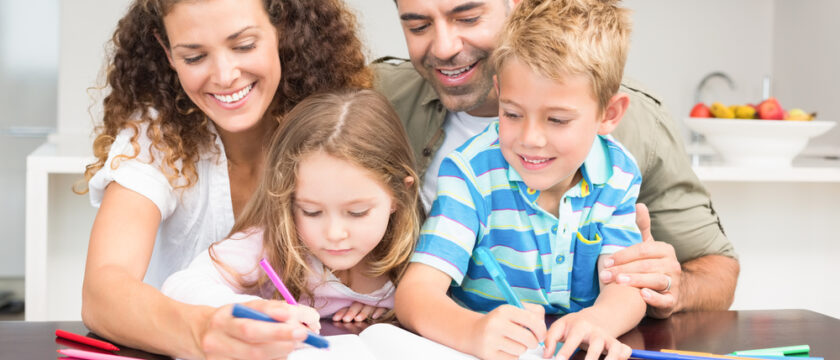 4 integral things to consider for efficient parenting
Being a parent does not make one immune to committing mistakes, it is okay to make a few incorrect decisions while raising children. It is similar to other mistakes we commit in life. Subsequently, it is important to learn from those mistakes and take additional efforts to not repeat them. Even if you are the most dedicated set of parents, it is natural to walk a few steps down the wrong path. However, this does not mean one does not work toward bringing the rate of mistakes down. Following are a few tips on what, as a parent, one must avoid.
Do not lose your temper easy
As a parent, a situation faced often is your children being busy with iPads and/or gadgets while you try talking to them. It is not adventurous to lose your patience in such situations. It is not the best move during a conversation with your child, either. If not anything, it can be counterproductive to your efficient parental behavior. Losing your temper not only heats up the moment, but it also encourages children to adopt similar behavioral traits. As a parent, the biggest fear is children building their behavioral traits from your reactions to things and understanding of situations. However, this does not mean it is incorrect to get angry with your kids. It simply means that you must analyze a situation and consider if it can be dealt with, without losing your cool.
Do not avoid questions
At any point in time, if your kid is inquisitive about something they saw, heard, or learned, do not turn them off. It is highly discouraging for a child if their doubt or curiosity are not encouraged by their parents. If you cannot find the right answers at all points of time, it is important to have a conversation on the topic. Ask your kid where they found out about their interest and encourage their behavior. Alternatively, you can ask them for some time to answer their question or guide them to someone who might be able to answer it better. One must not be ashamed to let others help their children.
In a different case, there could be questions about sex that your children might ask. Do not discourage these questions or turn a deaf ear toward them. The child may or may not find out information from a wrong source, which is something you definitely do not want. Ask them about their knowledge and educate them with what you think they must know, you need not provide all the details.
Bottom line, do not push them away when they approach you with something.
Workaround their personality
When raising a child, do not restrict your ways only to your personality. Even if they are your children, they can have a different personality to yours. As they grow older, they develop a personality of their own. For a parent, it is important to nurture these changes and treat the children accordingly. You need not force anything on them. For example, if your child is an introvert you must not push them to attend social events that they might not be fond of. Do not discourage their behavior as introverts.
Avoid using scare tactics
Depriving your children of a gadget, activity, or anything that they like because they did not follow instructions or did something wrong is okay. However, that does not mean you use scare tactics on them. Do not threaten your children on a regular basis. Instead of instilling rules on their children, parents often instill a fear on their kids. If children are completing an activity or something you told them to do only out of the fear of a punishment, the parent has failed. It is important for the children to actively complete the activity, even if they are scared of a punishment. A large part of parenting is finding the right balance between instilling rules and using scare tactics.
Join our community of health and wellness enthusiasts today !!
Whether you're looking for new workout ideas, healthy recipes, or information on sexual health, we've got you covered