4 Tips For Parenting Children With ADHD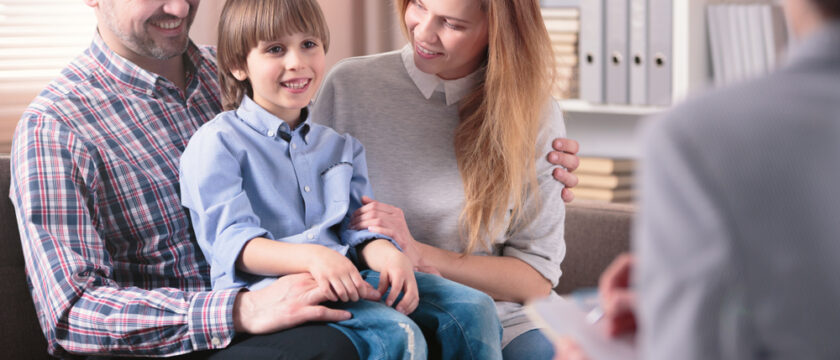 4 tips for parenting children with ADHD
Parenting is a subjective affair. A massive part of it is altering your techniques according to the personality of your child. The primary motive, however, remains the same – making sure that your child feels loved, is comfortable, and isn't afraid of approaching you. The parenting process is ever-evolving, and a lot of parents fail to cope with it. As the child grows, their way of thinking and understanding develops too. An ideal parent is one that pays attention to their child's behavioral changes and raises them accordingly. However, there are a few medical conditions that can change the way a child behaves and understands things; a parent's behavior, too, must adapt to this change. Written ahead are a few essential tips for parenting children with ADHD.
Attention Deficit Disorder (ADHD or ADD) can bring about multiple changes in the growth pattern of your child. Being a good parent might not be enough. You must accept the fact that your child might be slower than others and treat them accordingly, without imposing extra pressure on them.
Accept the imperfections
A big part of parenting all children, and particularly those with ADHD, is accepting their flaws. It is not advisable to turn them away and put unnecessary pressure on them. Resenting their behavior and imperfections could lead them to push you away, and could also cause them to develop low self-esteem. For kids with ADHD, an understanding and encouraging parent is as important as a pair of shoes or clothing. It is an underlying need that they might not express but should be picked up by the parent. Expressing a sense of confidence in them, and appreciating even the most regular activities can do a whole lot of good for their abilities.
Trust your children
When your child is unable to keep pace with other students, you could receive complaints from the school or other places where they are required to perform well. As a parent, you need to keep your heart open and accept these complaints without passing the pressure to your children. However, this does not mean you should believe all the complains. You need to trust your child while you're talking to them about a complaint. Children with ADHD do not have equal potential and face significant problems in dealing with the world. It is vital to cut them some slack while confronting them about their behavior. You need to find the right balance to make them aware of their mistake without denting their confidence. Make sure they understand that the conversation is happening because of their mistakes, rather than because of who they are.
Do not punish them unnecessarily
Do not fling punishments at your children, especially if they have ADHD. It is highly possible that your children might not be able to gauge why they are being punished. Similarly, do not punish them for doing something as small as not making their bed when you asked them to. Explaining the importance of listening to you is a better option than your child living in fear of being punished for their activities. Children with ADHD will not comply with your instructions all the time. However, this is not because they are unwelcoming of your instructions; it is because they have a lower IQ, are easily distracted, and tend to forget tasks easily. If they do not follow instructions, do not punish them. Instead, try repeating these instructions a couple of times or come up with methods to remind them of their tasks. This way, you will be helping them complete their chores or activities.
Encourage positive behavior
Encouraging positive behavior is one of the main facets of good parenting. When your child tells you about a success story or a thing they did at school on their own, make sure that you support and appreciate their behavior. At the same time, do not reward them for all their activities. Make sure they know that you are there for them to listen. Cook their favorite meals if they complete all the assigned tasks for the day. Similarly, you need to be a good role model as children will look up to you at every chance they get.
Join our community of health and wellness enthusiasts today !!
Whether you're looking for new workout ideas, healthy recipes, or information on sexual health, we've got you covered