5 Easy-To-Spot Signs That Indicate A Painkiller Addiction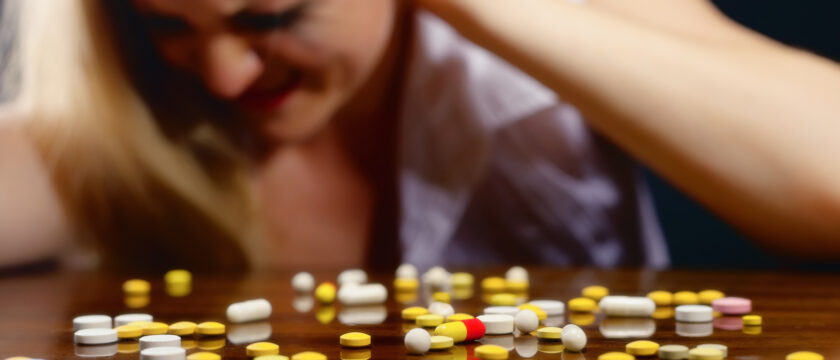 5 easy-to-spot signs that indicate a painkiller addiction
Substance abuse is not as uncommon as we would like it to be. Many people are victims of an addiction to prescription painkillers. Generally, doctors recommend patients to consume pain relievers to help them in alleviating the discomfort and the pain that many of the diseases bring along. These painkillers are not harmful if they are consumed as directed by the doctor and stopped as soon as the treatment is completed. However, many patients can't help themselves and catch themselves resorting to the pills more than what is safe and normal.
Unfortunately, painkiller addiction is a grave chronic illness and, if left untreated, it might lead to serious consequences and can prove to be fatal. So, how can a person combat substance abuse? One of the best ways to do so is to be aware of the early signs that indicate that an individual is probably suffering from a painkiller addiction.
Read to find out about the five early signs which are a giveaway that a person might be suffering from a painkiller addiction.
Overthinking about the medications
While it is important to remember to take the medicines and keep a track of when you need to refill them, if a person catches himself or herself obsessing over the medications and constantly being paranoid of running out of them, he or she might want to consider the possibility that they are probably getting addicted to their painkillers.
Refusing to follow the dosage instruction
If a patient starts taking a higher dosage of the painkillers, more than what his or her doctor has prescribed then there is a high probability that he or she is getting addicted to the pills. One of the best ways to find out whether you are getting addicted to your painkillers is understanding the pattern of taking the prescribed dosage. If an individual observes that he or she is trying to control how they take their medications instead of simply following the doctor's instruction, then it might be a warning sign indicating a potential case of painkiller addiction.
Consuming painkillers for a long duration
In cases where patients are still using a painkiller that was prescribed to them by their doctor post a surgery they went through or an injury, it is necessary that the patient seeks professional help for the substance abuse. Keep in mind that painkillers are just a temporary solution that helps in giving instant relief and should not be used to manage and maintain a case of chronic pain.
Going to multiple doctors
If the reason behind going to a doctor to get the prescribed drug is just to stock up the medicine and have enough supply as instructed by the doctor, then it is understandable. However, if a patient notices that he or she is trying to find another doctor to get more painkillers than what is advised by his or her doctor, then it might be a cause for concern. If a patient catches himself or herself being dishonest about the prescribed medications just in the hope of getting an extra supply, then it is a red flag that is screaming a disaster.
Stocking up the medicines from different sources
When a person starts to stock up their medicine supply from different sources just to boost their supply and store more painkillers than what they should consume, it is possible that the person is suffering from a painkiller addiction.
If you notice anyone showing any, some, or all these early signs then it might indicate a potential case of a painkiller addiction.
By an early detection of the addiction, it becomes easier to bring the addiction under control and to manage the cravings better. Keep in mind that if the painkiller addiction has been prevailing for a long time then seeking professional help or even an inpatient treatment may be required.
Join our community of health and wellness enthusiasts today !!
Whether you're looking for new workout ideas, healthy recipes, or information on sexual health, we've got you covered