5 Financial Strategies For The Prudent Single Mom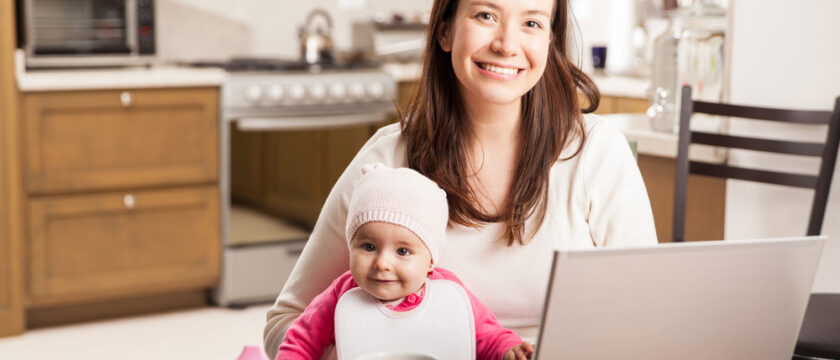 5 financial strategies for the prudent single mom
The number of single mothers in the United States has almost doubled since the early 1970s. Single mothers head nearly 85% of the families with single parents. Acknowledging these statistics in her open-letter to single moms, Facebook COO Sheryl Sandberg wrote the following on the eve of Mother's Day a couple of years ago — "Single moms have been leaning in for a long time—out of necessity and a desire to provide the best possible opportunities for their children… I think we all owe it to single mothers to recognize that the world does not make it easy for them, especially for those who struggle to make ends meet." 'Lean in' refers to the concept of adopting a leading role rather than the role of a follower in all aspects of life. Sandberg came up with this term in her 2013 bestseller "Lean In: Women, Work, and the Will to Lead."
In her open letter, Sandberg further states that a lot of single mothers have to take up more than one job, and they barely have access to perquisites such as paid sick leaves, paid maternity leaves, or other forms of support from their workplace. Although what Sandberg says might not be universally applicable, one cannot deny that single parents, specifically single moms, face difficulties in managing their personal, emotional, as well as financial lives. Single moms have to take care of everything by themselves, right from paying the bills to paying for their children's education along with managing other household expenses. In the midst of all these expenses, many women tend to miss out on opportunities to invest in their future. How can women find the perfect balance between handling expenses and saving up for a rainy day? Here are a few ways to make sound financial decisions as a single mom.
Assess existing finances: The first step before making any investment is to assess the existing financial situation. Take into account the total income, whether it is coming from a single source or multiple sources. Stack up the total expenses, which will include debt to be paid, household expenses, rent, EMIs, school fees, medical bills, and so on, against the total income. Also, single mothers should consider the premiums that they have to pay for any existing insurance plans.
Pay off debts as soon as possible: The best way to get rid of any debt is to pay them off quickly. It is usually recommended to repay high-cost debts first. With their high-interest rates, these debts can be financially stressful in the long term. On the other hand, some people find it motivating to pay off small debts first. Aiming to pay off more than the minimum payment required is a good way to get rid of debts.
A budget for expenses: Once one has assessed their existing financial situation, and made a plan to pay off their debts, the next step is to make a budget for expenses. A planned budget is useful to recognize various categories where someone is spending money, and the percentage of money they are spending in each category. Also, one can include rainy day funds for emergency expenses in their budget. Based on these observations, one can make adjustments in their monthly expenses. Today, many online calculators are available that can help single mothers in planning expenses. A lot of these calculators also offer visual representations, such as pie charts and graphs, that help in planning expenses.
Set up financial goals: A debt payoff plan and expenses budget will enable single moms to set up realistic financial goals. These can include buying a house, setting up funds for educating one's children, or setting aside some money for the further studies that a single mom would like to pursue. One of the crucial financial goals is to try to build wealth through investments in equity funds, insurance, retirement funds, and real estate. Take the help of a professional financial planner, if required.
Schedule financial check-ins: A weekly or monthly financial check-in can help one prepare for any upcoming expenses. Set some time aside during the weekend or any day of the week to take a look at the balances of savings and checking accounts, bills that are due, update the list of debt (what has been paid off and what is still pending), and make a note of household expenses. A regular scheduled financial check-in will go a long way in managing personal finances.
Tags: being single mom
Join our community of health and wellness enthusiasts today !!
Whether you're looking for new workout ideas, healthy recipes, or information on sexual health, we've got you covered