5 Primary Factors That Fuel Painkiller Addiction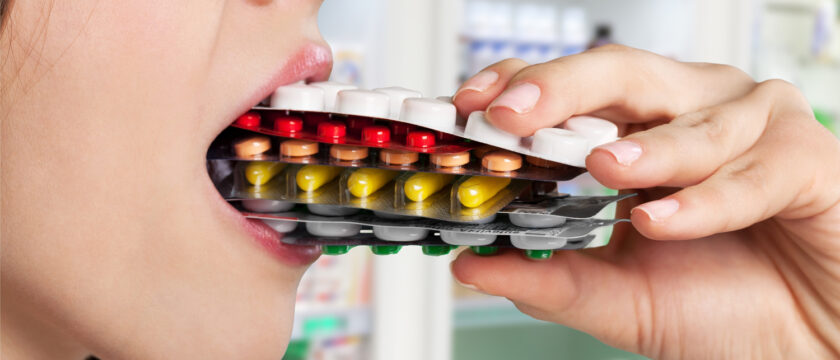 5 primary factors that fuel painkiller addiction
The first thing that one needs to understand is that none pops painkillers with the intention of getting addicted to it. Typically, doctors prescribe patients with painkillers just after the patient undergoes a surgery or injury and is recovering from it. Ideally, the painkillers are to be discontinued after the patient recovers from the post-surgery pain, but many times the patient by then gets addicted to consuming painkillers and feels like he or she can't function without consuming it.
So, what exactly causes these patients to cling to the painkillers and what are some of the primary factors that cause the addiction? Keep reading to find out what fuels painkiller addiction and how people fall prey to painkiller addiction.
Instant relief from pain
Today, people believe in getting everything instantly and the same applies to when it comes to relieving pain. Many people are drawn to taking painkillers every time they experience physical pain as it is easily accessible, and it gives an instant result. However, what they fail to understand is that painkillers get rid of the pain on a superficial surface and the core cause of the pain is not addressed by these pills.
Freedom from emotional pain
One might have often heard people seek the help of painkillers to feel numb. Many people resort to painkillers when they are not able to manage their negative emotions otherwise and are feeling anxious or overwhelmed. People suffering from mood disorders like bipolar disorder and depressive disorder often fall prey to this aspect of painkillers and end up reaching to painkillers more than what is safe and necessary.
Feeling euphoric
It is not uncommon to witness people taking painkillers because it gives them pleasure and tricks them into believing that it is the solution to all their troubles. Maybe that is one of the main reasons why people who have suffered from trauma in the past or have recently suffered from an unpleasant experience depend on painkillers to distance themselves from reality and feel happy.
Quick tolerance
One of the main reasons why people end up getting addicted to taking painkillers, especially, why people feel the urge to increase their dosage with passing time is that the human body gets resistant to the effect of painkillers over a course of time as the body quickly develops a high tolerance for the pills. So, a patient who once took just one pill to get rid of a headache might later have to take two to do so.
It induces relaxation
When a person is injured, sick, or just out of a surgery it is normal for him or her to feel tensed and stressed. As you might know already, when you are stressed, your body releases a stress hormone called cortisol, which heightens your sensation of pain. At such times, many patients tend to seek comfort in pain relievers as they temporarily help them feel relaxed. While it is okay to do so for a short period of time till the person recovers; however, it has been observed that many patients end up resorting to painkillers even after they recover to feel relaxed, which in turn makes them addicted to the pills. The best way to avoid such situations is by practicing relaxation techniques like yoga, meditation, massage, or acupuncture to relieve muscle tension and stress in general.
If an individual suspects that he or she is falling into the habit of popping painkillers more than what is normal, then it is strongly advised to stop doing so and seek professional help if there is trouble or difficulty in putting an end to the addiction. Keep in mind that often substance abuse is a chronic illness and the patient might relapse. However, with proper medical treatment, managing the craving and by avoiding triggers, painkiller addiction can be controlled and managed effectively.
Join our community of health and wellness enthusiasts today !!
Whether you're looking for new workout ideas, healthy recipes, or information on sexual health, we've got you covered