6 Offbeat Ways To Stay Healthy While You Go Backpacking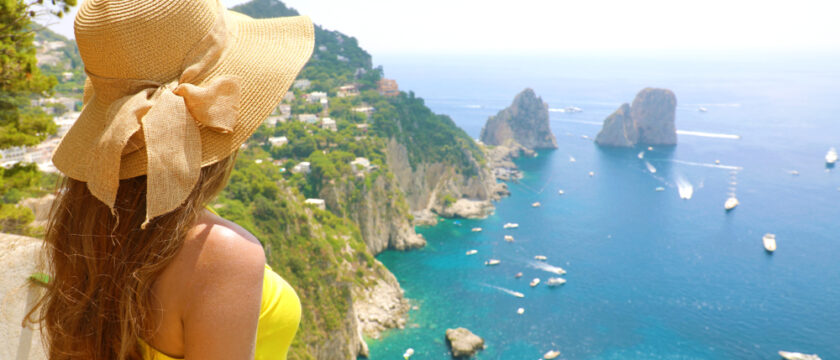 6 offbeat ways to stay healthy while you go backpacking
Staying healthy when you are traveling is no cakewalk. There are too many distractions in the form of fast food trucks, shops at the airport, and the fact that gyms seem like a foreign concept when you are traveling on the road for long. So, does that mean that you hit as pause on staying healthy when you are traveling? A big no! Who said that you need a gym to stay healthy while on a trip? There are many simple unconventional ways in which you can ensure that you are staying fit while you are traveling.
Are you curious to know what these offbeat ways are? Keep reading to find out about six interesting ways of staying fit on your vacation.
Make a meal for yourself
If you are concerned about traveling to a foreign city where it could be difficult to find something that is healthy, then the best thing to do is to take matters in your own hand. By that, we mean that instead of cribbing about how you are compelled to eat unhealthy foods, why not prepare a healthy meal for yourself? It is quite simple if you think about it. You can easily shop for fresh veggies from local markets and whip something up quickly. Irrespective of whether you are a backpacker who is staying in a hostel or a luxury traveler who has booked a room in a hotel, it is not hard to cook your own meal.
Hike in the wild
There is no hard and fast rule about how you should workout. If you cannot access a gym while you are on a long vacation, then you can simply walk for half an hour every day or indulge in some fun outdoor activity. One such adventurous outdoor activity that you can consider is going for a hike amidst nature. If you are not thrilled by going on a hike on your own in a foreign city, then you can look up hiking groups in the city where you are planning to travel to. Hiking soothes your soul and mind and the breathtaking view once you reach the top is the cherry on the cake.
Pace yourself
Vacations are meant to be relaxing but many of us end up getting carried away and planning our itinerary in such a way that leaves us with no time to relax and have the much needed "me time." So, space out your itinerary and make sure that you don't plan to see the entire city in one day. Plan your day in a way that you get to see the city at your own pace and you get to take plenty of breaks that will help you stay calm.
Indulge in a mud bath
If you are visiting the dead sea, then don't think twice before swimming in it and getting a natural salt spa, or if you are visiting Columbia, then don't miss out on swimming in a mud volcano there. In short, occasionally get lost in nature and do something that will soothe your soul and exfoliate or cleanse your body. Let nature heal you in its own beautiful way.
Read on the road
Staying healthy while traveling does not just mean physically but it also means mentally and emotionally. And what better way to do so than by reading a book on your trip? You should never stop chasing knowledge and make sure that you keep your mind active by indulging in reading. Remember that an active mind will help you fight all the challenges that life throws your way.
Train yourself to sleep anywhere
Getting enough sleep might not be an unconventional way of staying healthy while traveling but developing the ability to sleep anywhere is unusual and not many people can boast of it. While traveling, there will be many instances where you won't get a comfortable bed to sleep in the night but that shouldn't mean that you must sacrifice on your beauty sleep. So, train your mind and body to sleep anywhere and anytime. Carry travel accessories like a sleeping bag, eye mask, travel pillow, earplugs or a travel fan, anything that will help you sleep better.
Whichever way you chose, just ensure that you take care of yourself on your next vacation as if you fall sick then you won't be able to make the most of the trip.
Join our community of health and wellness enthusiasts today !!
Whether you're looking for new workout ideas, healthy recipes, or information on sexual health, we've got you covered