6 Tips To Help Men Achieve The Perfect Beach Body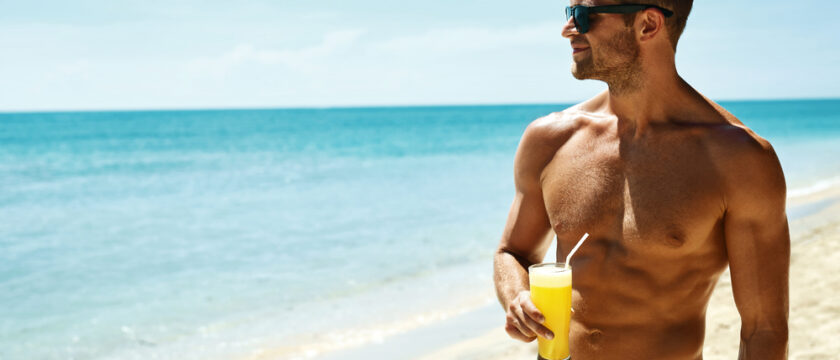 6 tips to help men achieve the perfect beach body
Summer season might have passed by, but that doesn't necessarily mean that you should ditch your dream of getting a ripped body. It is always a good time to wear bathing suits, so stop sulking because of the end of summers and start working on getting the perfect beach body from today!
Now enough with the pep talk and let's dive straight to the main discussion. Are you unable to achieve the perfect beach body even after doing everything in your control? If yes, then don't fret! Keep reading to learn about some life-saving tips that will guide you on making adjustments to your workout routine and diet to get those washboard abs that you can't wait to flaunt.
Eat frequently
Yes, you heard that right. Instead of following a diet fad and ending up starving yourself, have six to seven meals a day by making it a point to eat small portions every few hours. By doing so, you will make sure that your body does not crave greasy or fried food. You can also ensure that your blood sugar levels remain stable and you won't feel hungry either. Eating right is the first step towards getting the perfect beach body.
Add fiber to your diet
Natural fibers found in green vegetables are excellent for your digestive system, and also for combating bloating. A lot of men complain of feeling bloated often, and this is probably because their diet is not rich in fiber. So, include fiber-rich foods like Brussel sprouts, raspberries, and spinach in your diet to avoid feeling bloated.
Lose those extra pounds
You will be surprised to see the results of losing those extra pounds that you never wanted in the first place. The truth is that your body looks more ripped and edgy when body fat is not covering it.
Do crunches the right way
Your lower abs need a lot of work as they play a central role in making you look ripped. So, make sure that you pay attention to them while working out. Crunches are the best way to get nice lower abs. However, you must not overdo it as it could cause your body to bend forward and give an illusion of a belly.
Get broader shoulders
The broader the shoulders, the more powerful men seem to look. Though this is a commonly known fact, not many gym trainers focus on this muscle group. So, don't hesitate to work extra hard on your shoulders. One of the best shoulder exercises is Barbell Shoulder Press. Some other exercise routines that will help you build bulky, broad shoulders are Standing Military Press, Dumbbell Incline Row, Arnold Press, and Machine Rear-Delt Fly.
Snip off the tufts
Tufts are nothing but the hair that sticks out when you put your arms at your sides. Some men also like to shave their chest hair while they are on vacation. However, you can skip it if that's what you prefer. However, when it comes to tufts, it is recommended that you get rid of them. You look well-groomed and appear like a person who puts in some effort to look great.
By watching what you eat and following your workout regime religiously, it is not that hard to get a beach body.
So, which of these beach body tips did you like the best? Do you have some other tips to get the perfect beach body too?
Tag: Beach Body
Join our community of health and wellness enthusiasts today !!
Whether you're looking for new workout ideas, healthy recipes, or information on sexual health, we've got you covered