6 Useful Tips To Buy Used Wheelchair Van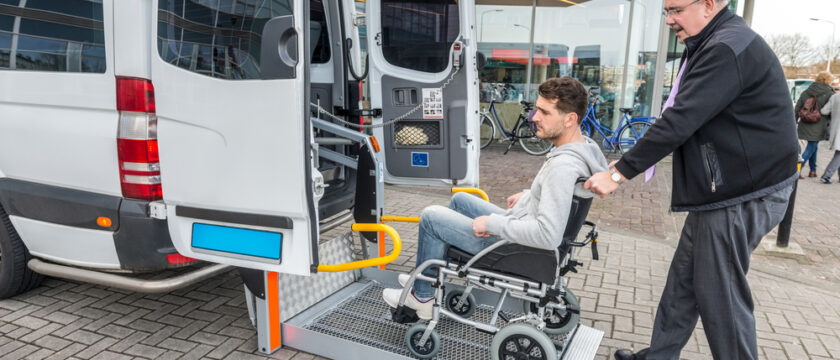 Wheelchair vans are mobility solutions that help to make life easier. A new wheelchair van may cost more than a conventional van due to additional accessible features and modifications required for a wheelchair. When the budget is a constraint, used wheelchair vans can be good options for those looking for an affordable mobility vehicle. Before buying used wheelchair vans, it is essential to understand the requirements of the person using the wheelchair. Since a used wheelchair van is a long-term investment, it is necessary to foresee future requirements, such as changing dimensions of the wheelchair, as well.
Here is a helpful list that will give a fair idea of what type of used wheelchair van might be suitable for you.
Who will drive the used wheelchair van?
Most wheelchair vans do not have provision for a wheelchair-bound driver, also known as an adaptive driver. Wheelchair vans are often designed to accommodate or transport a passenger in a wheelchair. If an adaptive driver wants to drive the used wheelchair van, a Professional Driver Rehabilitation Specialist should be consulted. A specialist can provide the necessary advice and training to an adaptive driver. If an adaptive driver will be driving the vehicle, it is important to decide whether the driver would like to transfer to the driver's seat or would like to drive from their wheelchair itself.
What is the height/weight of the person who uses the wheelchair?
To easily enter, exit, and move around the used wheelchair van, it is necessary to accurately measure the height and weight of the person who used the wheelchair. Along with this, accurately measure the dimensions of the wheelchair and other mobility equipment used. This will help to understand the various seating positions of the wheelchair user. The following are some of the key measurements that will ensure comfortable traveling for a person using a wheelchair:
Height from the top of the wheelchair user's head when seated on the floor.
The wheelchair's width and its wheels
Total weight of the wheelchair and the user
The total length that includes leg extension and any other mounted equipment on the wheelchair's back.
How many people will travel in the van?
Determine the number of people who will use and travel by the used wheelchair van to ensure that optimal utility is provided by the vans. The seating design will depend on the total number of people traveling in the van at a time. If only one wheelchair user and caregiver, it is not necessary to buy a used wheelchair van with seating and space more than what is required for the wheelchair. If more people, such as family, will be traveling in the van you will need a vehicle with additional seats.

Where will you park the used wheelchair van?
There are different types of used wheelchair vans; there are vans with rear entry and side entry. Some used wheelchair vans may have in-floor ramps, while some used wheelchair vans may have fold out ramps. The parking space requirements of each of these different types of used wheelchair vans are different. For example, used wheelchair vans with side entry ramps cannot be parked in narrow spaces or narrow garages. There will not be enough space to slide down the ramp. It is necessary to check out the parking space constraints before buying a used wheelchair van.
Any additional features you want in the used wheelchair van?
You may need additional features in used wheelchair vans to make the driving and traveling experience comfortable and easier. This is especially important if an adaptive drive will be driving the van. Many used wheelchair vans are equipped with navigation aids, removable seats, a backup camera, power sliding driver and passenger doors and so on.
What is your budget?
Most people who look for used wheelchair vans are usually under tight budget constraints. The three most important things to know about the budget for used wheelchair vans are as follows:
What is the maximum budget you are willing to spend?
Is there any monthly payment arrangement you can avail of?
Are there any alternate resources available to fund your purchase of used wheelchair vans?
Does your used wheelchair vans dealer offer any financing options on long-term or short-term basis?
Is your used wheelchair vans dealer offering competitive interest rates for monthly payments?
Once you have decided on the above factors, ensure that the used wheelchair vans you have shortlisted meet the necessary safety standards. The National Highway Transportation and Safety Administration (NHTSA) requires every modified vehicle to meet very high levels of quality and safety standards. While buying a used wheelchair van, ask for the side, rear, and front crash test ratings.
Join our community of health and wellness enthusiasts today !!
Whether you're looking for new workout ideas, healthy recipes, or information on sexual health, we've got you covered