7 Challenges Associated With Being A Working Mom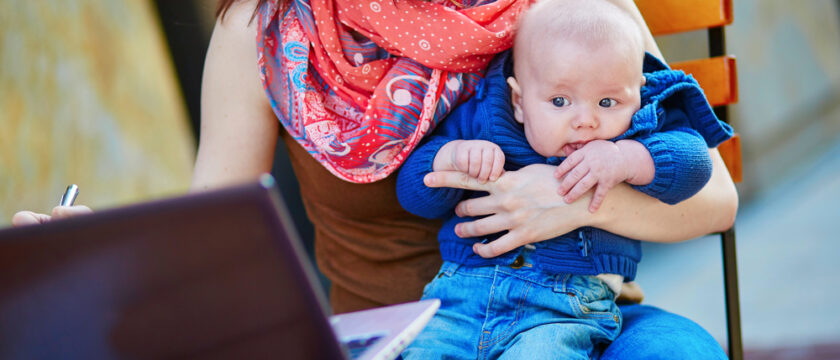 7 challenges associated with being a working mom
Being a working mother entails multiple challenges as well as sacrifices. They have to make time for both professional and personal commitments. Certain factors and obstacles associated with being a working mother in a patriarchal society can, however, affect their physical and mental wellbeing. One of the biggest factors is providing time for doing their work efficiently as well as caring for their family. A recent survey suggested that working mothers in the country, as compared to homemakers, need to spend at least 90 minutes more for childcare and household duties.
In the past, due to the progressive trends and economic conditions, baby boomers faced certain difficulties and stigmas about being working mothers. Even though these stereotypes are still common around the world, women are being looked up to as an inspiration for being the ultimate efficient multitaskers, as they effectively manage their responsibilities at home and at work. However, as mentioned above, being a working mother comes with its own set of challenges.
Listed below are some of the challenges that a working mother might generally face:
Stress – It has been found that, in comparison to homemakers, the stress levels of working mothers are comparatively higher. Multitasking constantly and finding ways to balance both aspects of their life can be taxing on a working mother's mind and body. Having stressful days at work and feeling helpless about not being able to make time for the family can often culminate in the form of outbursts of anger on one's family and children. Such misdirected outbursts can add to the stress working mothers experience.
Heath complications – Needless to say, stress can lead to the onset of a plethora of health issues. Women facing excess workload often experience a lot of strain on their mind and body. This can lead to health complications such as asthma, cardiac issues, arthritis, sleep deprivation, and even depression. Lack of supervision and care towards one's health, despite earning well, can have various negative effects.
Extra costs – If both parents are working professionals, they may have to arrange for childcare facilities for their children. This can cause a dent in the family income. However, to combat this issue, there are workplaces that may provide parenting allowance; they can ask their employer or HR representative for the same. If one's employer does let them avail of this benefit, they can save on different costs. Childcare can, however, become costly as the allowance will be reduced when the parents are placed in a higher income bracket.
Workplace problems – Working mothers are usually stereotyped; they could face certain comments or be treated differently merely for the fact that they are working mothers! While not every working mother might experience such treatment, some of them might be subjected to different behavioral treatments by their coworkers who might consider it to be unfair for working mothers to avail flexibility at their workplace. Workplace problems can sometimes result in psychological issues and low job satisfaction, which might lead them to quit the job. If anyone is experiencing such type of treatment, they should discuss it with their manager or HR representative at the earliest.
Division of housework – Living in progressive times, men have started to share a lot of the household responsibilities as compared to the older generations. However, working women still have a lot on their plate when it comes to maintaining a work–life balance. If not managed efficiently, a working mother may find it difficult to handle aspects of both, their personal and professional life.
Lack of intimacy between spouses – This is also one of the pressing issues faced by working women. As mentioned before, juggling professional and personal responsibilities can add to the fatigue and stress women experience. If their partner or spouse is not cooperative when it comes to sharing household chores, it can overburden the working mother and wife. This will, in turn, result in recurring arguments if changes to the lifestyle are not made, causing the couple to experience lack of intimacy.
Fading personal interests – All the challenges mentioned above can make it difficult for working mothers to follow their personal interests as well. Even if they do get some free time, they might prefer taking a nap or may end up sacrificing on a hobby.
Being a working mother can be exhausting, as you have to manage both your professional and personal life. However, time management and prioritization can help you effectively deal with issues that you face. With being a working mom, one has to make compromises that may not always work in their favor; however, you should know that life can be uncertain and if you can't do anything about a situation, it would be better to just go with the flow.
You can sit with your partner or spouse and family and make them understand your role as a working mother. You can make certain changes and divide household chores in the form of daily tasks which can be rewarded on its completion. This can make it easier for you to manage your dual roles thereby, easing a lot of stress and pressure.
Join our community of health and wellness enthusiasts today !!
Whether you're looking for new workout ideas, healthy recipes, or information on sexual health, we've got you covered