7 Reasons To Start Yoga Today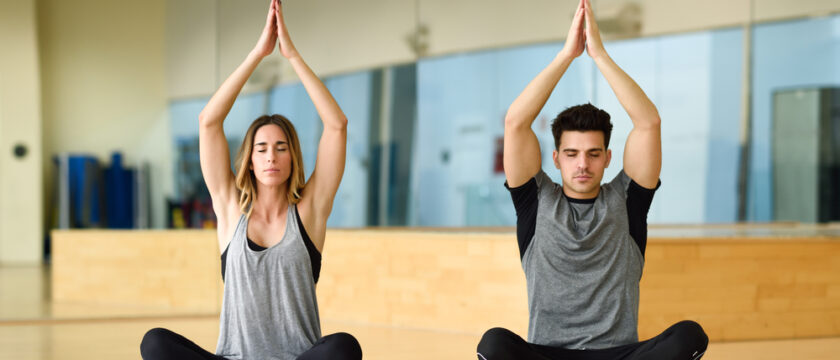 Physical Benefits of Yoga: Ways Your Practice Can Improve Your Life
You are at the gym, sweating it out, lifting weights, spending hours on the treadmill to lose those extra pounds. It can be pretty exhausting and discouraging because of the amount of stress and strain experienced by your body. As a result, a week of quitting the gym and those love handles are back on your waist, leaving you demotivated. Can there be an all-encompassing exercise which is less punishing and does not involve gym equipment?
Yes! yoga is the perfect choice for all. Yoga is much more than just exercise, it is a mindful practice if you will. A way of living, yoga combines controlled body movement and breathing, helping you channel your physical and mental energy. As a result, it comes with its own set of health benefits, which helps in improving a person's quality of life. Some of the benefits of practicing yoga with the basic yoga accessories that might motivate you to take it up today are:
Explore the Powerful Mental Benefits of Yoga
While we are mostly aware of the physical health benefits, Yoga can also help us achieve a better mental state. Listed below are some mental health benefits of yoga:
Better sleep pattern


Excessive brain stimulation is not good for the nervous system. It can add to the stress and disturb your sleep. You can use yoga for sleep and as a means to escape from the hustle and bustle of modern life. A guided form of mediation, restorative pose (asana), pranayama, yoga nidra, and Savasana among others encourage better sleep by providing downtime for the nervous system.

Improved awareness


Yoga involves both physical and metal form of meditation. It makes you more aware, helping you break free from destructive emotions such as anger. Yoga encourages a feeling of compassion and helps you connect with your inner self as it calms your mind and nervous system. Moreover, combining yoga and wine retreats can offer a unique and indulgent experience, allowing participants to unwind, savor the flavors, and find harmony between body and mind in serene and picturesque settings.

Improved self-esteem and reduced anxiety


A study suggests that yoga poses like the Mountain Pose (Tadasana), the Eagle Pose (Garudasana), and Upward Salutation (Urdhava Hastasana) make you feel more energetic and empowered, while reducing the effect of stress on the body. This directly affects your confidence levels and feeling of self-satisfaction. Researchers believe practicing these poses or taking therapy for anxiety disorder can improve the feedback of the body to its parasympathetic nervous system, which regulates the body's unconscious actions. Apart from therapy for anxiety disorder, controlled breathing and focusing on the same can make you feel less anxious. As yoga is a mindful practice, it helps our body release endorphins, which helps to boost our mood. Overall, Yoga reduces anxiety by promoting relaxation, mindfulness, and deep breathing techniques, calming the nervous system and fostering a sense of inner peace.
Conclusion
In conclusion, yoga offers a holistic approach to physical and mental well-being. Its numerous health benefits, such as improved flexibility, posture, core strength, bone health, cardiovascular fitness, better sleep, increased self-awareness, and reduced anxiety, make it a rewarding and sustainable exercise choice. Embrace yoga today with the yoga starter packs for beginners and experience its transformative effects on your overall quality of life.
Join our community of health and wellness enthusiasts today !!
Whether you're looking for new workout ideas, healthy recipes, or information on sexual health, we've got you covered