7 Teeth Whitening Toothpaste For A Radiant Smile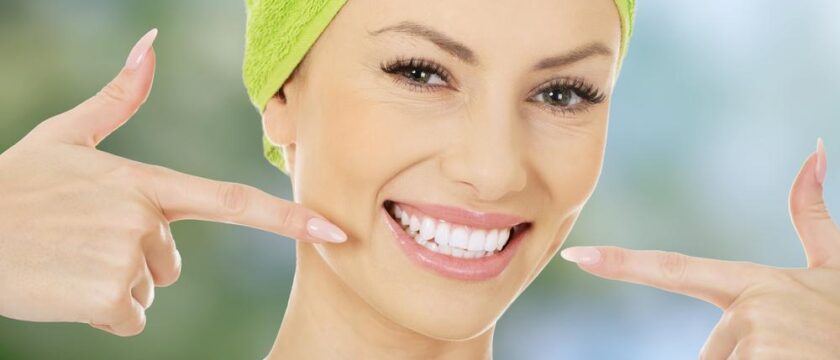 People often spend a lot of time grooming and taking care of their skin and hair. However, another important part of the body that needs equal care and attention is our teeth. Strong teeth, in addition to helping you chew your way to glory, they can make or break your appearance. One of the common dental issues faced by people is yellow teeth.
Yellow teeth can be the result of a variety of reasons, poor dental hygiene being one of the most prominent ones. We are well aware of the fact that yellow teeth indicate poor oral health and can make or break your appearance as well. So, it is imperative that we make dental care a part of our daily routine. To attain your goal of getting pearly white teeth, it is essential that you choose the right teeth whitening toothpaste. The best teeth whitening toothpaste will get rid of the remaining food particles, plaque, and bacteria, and will give you sparkling white teeth and healthy gums.
When you set out to buy dental whitening toothpaste, it might leave you confused since there are a plethora of brands guaranteeing desired results- pearly white and strong teeth. So, to help you narrow down your options here's a list of the best teeth whitening toothpaste for you to choose from.
Crest Complete Whitening + Scope Toothpaste
Crest Complete Whitening + Scope toothpaste has been hailed as one of the most effective teeth whitening toothpaste which gives you desired results within a few days of regular use. This teeth whitening toothpaste combines the qualities of Crest and Scope; the whitening power of Crest is combined with the freshness which is the trademark of Scope. This popular teeth whitening toothpaste works wonders by removing the stains on the surface of the teeth and strengthens the enamel as well. Regular usage of this toothpaste will give you sparkling white and strong teeth.
Opalescence Whitening Toothpaste
This teeth whitening toothpaste takes its moniker quite seriously; it aims to give our teeth the luster of opal stones. In addition to working wonders on the surface of the teeth, this toothpaste has been considered as one of the best teeth whitening options since it cleanses our teeth and reduces the risk of developing gingivitis. This teeth whitening toothpaste guarantees whiter teeth within two weeks of usage and leaves a pleasant, minty aftertaste. The formula used in this toothpaste ensures a quick and easy release of fluoride which contributes immensely to oral health.
Sensodyne Pronamel Gentle
Sensodyne toothpaste is often meant for people who face sensitivity issues; anything hot or cold can cause sudden, excruciating pain leaving you uncomfortable for some time. However, in addition to providing protection against sensitivity, this teeth whitening toothpaste by Sensodyne protects the teeth from acid erosion and stains. It strengthens your enamel and gives you the picture-perfect smile that you craved for. Moreover, this dental teeth whitening toothpaste contains fluoride which protects your teeth from other dental threats that cause teeth deterioration.
Tom's Of Maine Antiplaque and Whitening Toothpaste
Tom's is known for its natural products, and this antiplaque and whitening toothpaste also makes use of natural ingredients to give you the desired results. In addition to preventing the occurrence of plaque, this toothpaste can actively get rid of stains and you can witness the difference within 3 days of using this teeth whitening toothpaste. Since there are no artificial ingredients used in this toothpaste, the fresh aftertaste you experience after brushing your teeth is due to its completely natural ingredients.
Arm & Hammer Advance White
This is one of the popular teeth whitening toothpaste since it yields desired results within 2 weeks' time. This teeth whitening toothpaste is made of a low-abrasion formula which makes it suitable for everyday use. Since it makes use of baking soda and peroxide, it will ensure that all the stains on the teeth are wiped clean within a few days of usage.
Davids Natural Toothpaste
Mostly teeth whitening toothpastes contain artificial ingredients that can be quite abrasive on the teeth while whitening it. However, Davids Natural Toothpaste contains natural ingredients that work wonders by cleaning the stains, removing the plaque and getting rid of the bacteria that cause dental issues. Unlike other teeth whitening toothpaste that isn't suitable for everyday use, this toothpaste can be used daily owing to its natural components. Also, it leaves a pleasant aftertaste due to the premium mint oil which it contains.
Colgate Optic White Express Toothpaste
Colgate has been a popular toothpaste choice for quite some time. If you aim to get white teeth immediately, the Colgate Optic White Express Toothpaste can give sparkling white teeth within 3 days of usage. It is gentle on your enamel, and the hydrogen peroxide used in the toothpaste is effective in removing stubborn stains and bringing you closer to your desired pearly white teeth. In addition to giving you gleaming white teeth, this teeth whitening toothpaste ensures that your teeth are protected against cavity.
Join our community of health and wellness enthusiasts today !!
Whether you're looking for new workout ideas, healthy recipes, or information on sexual health, we've got you covered