7 Tips To Lower Blood Sugar Levels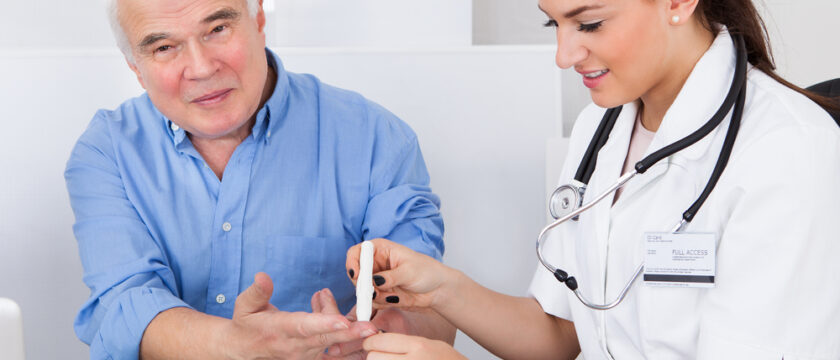 Extremely high blood sugar levels lead to diabetes. If diabetes is left uncontrolled, it can cause hearing impairment, nerve damage, eye damage, foot problems, kidney damage, and heart problems. So people with high blood sugar levels are often advised to lower blood sugar levels to avoid complications. Also, lower blood sugar can reverse prediabetes. Prediabetes is a condition when a person's blood sugar levels are higher than normal but not too high to cause type 2 diabetes.
How to lower blood sugar levels?
If you have high blood sugar or diabetes, it is necessary to make low blood sugar a long-term goal. Although the best ways to lower blood sugar levels is by exercising and taking medications, a healthy diet can prevent blood sugar levels from rising. Certain types of food can help in the management of blood sugar. Include these in your diet to have a healthy life and lower your blood sugar levels, if you are diabetic or prediabetic.
Watch the portion
Implementing portion control can help to control the intake of calories. This aids in weight loss, leading to lower blood sugar levels. This also reduces the risk of type 2 diabetes in a prediabetic person. With proper portion control, you can ensure fewer blood sugar spikes. Meal portions can be controlled by measuring and weighing portions of food for each meal. Make use of smaller plates. When eating out, avoid going for buffet meals and all-you-can-eat restaurants. With store-bought food, make sure to read the serving sizes and the labels to check for the nutritional value of the food.
Avocados
To have lower blood sugar levels, it is necessary to have better insulin sensitivity. Monounsaturated fatty acids and polyunsaturated fatty acids help to improve insulin sensitivity. These healthy fatty acids are present in avocados in high proportion. Adding avocados in diet can help to combat metabolic syndrome. This syndrome increases the risk associated with diabetes. You can add avocados to salads, smoothies, and desserts to gain the benefits of this fruit.
Add proteins to your diet
Proteins help in feeling satiated. Eating protein-rich foods is good for managing blood sugar levels since there are no cravings for carb-rich foods such as bread, pasta, and rice. Consuming proteins do not affect the blood sugar levels. Add protein-rich foods such as cottage cheese, Greek yogurt, lean meats, eggs, and fish. Snacking on protein-rich food can be a good way to have lower blood sugar.
Green leafy vegetables
Green leafy vegetable are rich sources of fiber. Fiber helps to slow down the digestion of carbohydrates in the body and reduce the absorption of sugar as well. This leads to slowing down the rise in blood sugar levels. People who want to lower blood sugar levels should include the following green leafy vegetables in their diet: collards, spinach, lettuce, collards, turnip greens, kale, and swiss chard.
Berries, cherries, and nuts
Nuts, berries, and cherries are rich in fiber, which helps to prevent high blood sugar. Nuts such as almonds also help to improve insulin sensitivity and bring down the levels of insulin and fasting glucose. Almonds along with macadamia nuts, walnuts, and pistachios are great for snacking if you want to have lower blood sugar levels. Berries such as blueberries and blackberries contain anthocyanins. These slow down the secretion of certain enzymes during digestion. This leads to lesser spikes in blood sugar levels, especially after eating meals high in starch. Sour cherries are also good if you want to have lower blood sugar levels.
Whole grains
Whole grains such as whole wheat, whole oats, brown rice, whole rye, quinoa, and so on contain a high proportion of fiber and bran. These restrict the starches in food from breaking down into glucose. This slows down the rise in the levels of insulin and blood sugar level. This helps to prevent type 2 diabetes. Whole grains also contain other essential nutrients such as phytochemicals that regulate the levels of sugar in the blood and lead to lesser spikes blood sugar levels.
Drink plenty of water
It is recommended that a person should drink at least 8 glasses of water every day. This not only prevents dehydration but also helps to wash out all the toxins from the kidneys and the body. Drinking sufficient water can also help to eliminate excess sugar from the body. This helps to maintain lower blood sugar level and prevent complications arising out of high blood sugar. Fruit juices and soups should not be considered as substitutes for daily recommended water intake. Avoid carbonated and sugary drinks; these lead to weight gain and high blood sugar level.
Join our community of health and wellness enthusiasts today !!
Whether you're looking for new workout ideas, healthy recipes, or information on sexual health, we've got you covered