An Insight Into The Different Medicare Plans Offered By AETNA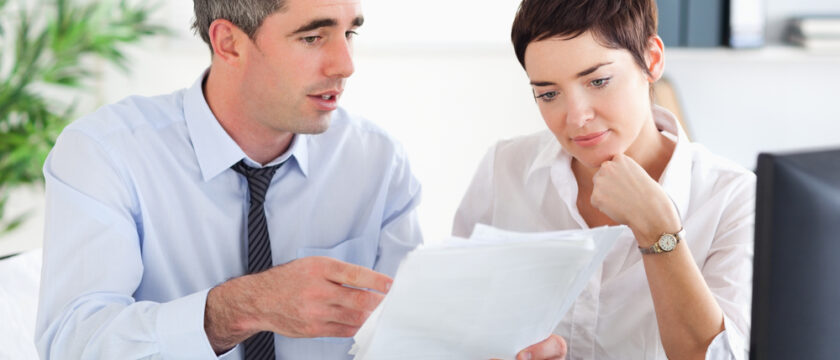 Medicare is a federal health insurance program meant for people who are 65 or older, and for younger people who suffer from certain disabilities. It is also meant for people with End-Stage Renal Disease. Also, these Medicare plans are further divided into Part A, B, C, and D, each of these dealing with one or the other facet of Medicare.
One of the leading Medicare providers in the country is AETNA Medicare. AETNA is the third-largest health insurance carrier and provides health coverage for an estimated 23.5 million people, and it includes their Medicare members. AETNA is known to provide Medicare Advantage Plans, supplement insurance plans, and Part D prescription drug plans. If you wish to opt for a Medicare, you would have to choose between a Health Maintenance Organization (HMO) or a Preferred Provider Organization (PPO) Plan. AETNA is known to provide a variety of Medicare plans to its enrollees. Some of the popular AETNA Medicare plans are as follows-
AETNA Medicare Value Plan (HMO)
This AETNA Medicare plan is quite affordable and proves conducive to those people who do not have a preferred provider. You would have the opportunity to pick a primary care physician. However, it is advisable to stick to the in-network providers and facilities if you wish to avoid out-of-pocket costs. This AETNA Medicare plan provides everything that the Original Medicare services provided including the prescription drug coverage. The benefits of this plan include- Primary care visits, skilled nursing facilities (SNF) visits, specialists visit, diabetes programs, preventive care, X-rays, diagnostic tests, fitness membership, emergency care, discounts for hearing aids, vision, and dental, etc.
AETNA Medicare Standard Plan (PPO)
This type of AETNA Medicare plan allows you to select the health care provider of your choice. You can visit out-of-network facilities and providers, but additional costs would be levied in such cases. Here, the members do not have to select a primary care physician, and this plan provides benefits similar to those of the HMO plan. However, you might not be eligible for certain benefits such as the discounts on hearing aids, vision, and dental.
Stand-Alone Prescription Drug Plans
As the name suggests, it is only a Prescription Drug Plan. This Stand-Alone Prescription Drug Plan is meant for those individuals who already have an original Medicare plan. AETNA Medicare acts as a carrier in this scenario and simply provides the individual with a Prescription Drug Plan. However, since these are stand-alone plans, the premiums for the same would be higher than the other plans.
AETNA CVS/Pharmacy Prescription Drug Plan
AETNA also offers an additional Prescription Drug Plan for those who already have an original Medicare Plan. However, this AETNA Medicare plan is meant especially for those individuals who need multiple, different, and generic drugs every month.
AETNA Medicare Rx Premier Plan
The AETNA Medicare Rx Premier Plan is a Prescription Drug Plan. The members who opt for this plan do not have to pay the annual deductible. You can even visit any pharmacy for the drugs as long as it is within the network.
Reasons to choose AETNA Medicare plans
AETNA is one of America's oldest health insurance companies, and as mentioned earlier, caters to around 23.5 million people in the country. Owing to a vast majority of people choosing AETNA Medicare plans, AETNA has around a strong customer base in all the 50 states. If you are still contemplating whether or not to opt for your Medicare plans from AETNA, here are some hard-hitting facts that can help you make your decision.
Health Plan Quality
AETNA provides a wide-range of Medicare plans as mentioned above, and each of these plans is crafted with the intention of providing the maximum benefits to their customers. The benefits such as discounts on hearing aids, emergency care, primary care visits, skilled nursing facilities, etc. are meant to provide the customers everything they would need to deal with their medical conditions. The quality of these health plans is impeccable, and the customers are provided with everything they seek.
Customer satisfaction
The fact that AETNA has a strong customer base in all the 50 states speaks for the services the customers receive. AETNA has an attentive customer service policy, and whatever queries that the individual has can be resolved immediately since the helplines are active 24×7. These health care professionals ensure that you derive the answers you were looking for.
Quality Prescription Drug Plan
The Prescription Drug Plan is usually opted by people who have the Original Medicare plans. Often health insurance providers do not pay much attention to the quality of their Prescription Drug Plans since they consider these as mere add-ons. However, the quality of Prescription Drug Plans offered by AETNA is quite commendable since they treat these plans with the same importance the other plans receive.
So, browse through these plans on the Internet, and choose the one that suits your needs.
Join our community of health and wellness enthusiasts today !!
Whether you're looking for new workout ideas, healthy recipes, or information on sexual health, we've got you covered