An Overview Of Modern Family Planning- Pros, Cons, And Methods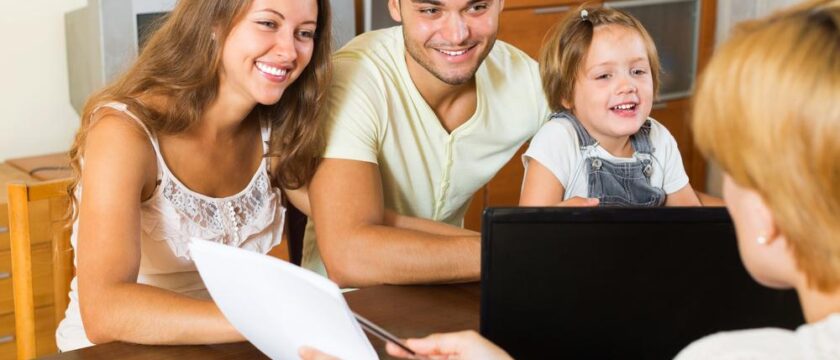 An overview of modern family planning: Pros, cons, and methods
Starting a family can be an exciting, but also an equally intimidating phase for a couple. Therefore, such a decision should be only made when both the partners are ready. Until such a time, couples should use family planning methods to prevent any unplanned pregnancies. Initially, settling for the best family planning method can seem daunting, especially, for young couples. The key is to experiment with the options until both partners are comfortable with an option.
Continue reading to know about the pros, cons, significance, and methods of family planning.
Advantages of family planning
Deciding how many kids you want and how far apart you prefer them to be is the first and the most important part of family planning. For instance, if you recently had a baby, then having another child after 2 or 3 years is a more viable option to ensure that the mother is physically and mentally strong enough to weather another pregnancy without any complications.
Additionally, from an economic standpoint family planning helps couples delay a pregnancy until they are financially stable and capable of taking the responsibility of raising a child.
Disadvantages of family planning
Side-effects of contraception differ based on the family planning method used. Women, especially, are at a higher risk of the adverse reactions of birth control options. Some of the common side-effects of contraception using birth-control pills are fatigue, dizziness, weight gain, and headaches. However, in more serious or rare cases, a woman might have to deal with an ectopic pregnancy or blood clots. Therefore, it is vital for couples to involve an experienced gynecologist to make an informed and safe decision.
Modern family planning methods
At the moment, there are a variety of family planning methods used by couples. While choosing a contraception type, ensure to gauge your comfort zone or consult a gynecologist to gain additional insight.
Barrier methods- As the name implies, barrier methods prevent the sperm from fertilizing the egg by blocking it. The most popular types of barrier methods include male and female condoms, cervical caps or sponges, diaphragms, and spermicides. Among these, condoms are the most effective and safest alternatives. Moreover, they are also known to prevent the spread of sexually-transmitted diseases (STDs).
Hormonal methods- Hormonal methods are exclusively used for women to curb their ability to conceive for a short or long period of time. Estrogen and progestin are two types of hormones that are used to delay pregnancies. The hormonal birth control includes methods like oral contraceptives, injections, vaginal rings, and patches.
Intrauterine devices (IUD)- The intrauterine devices (IUDs) are ideal if you don't wish to have a child for at least a few years. In this method, a T-shaped birth control device is implanted in the woman's uterus to stop the sperm from fertilizing the egg. Currently, there are two types of IUDs made available to couples, i.e., hormonal and copper. The former contains the hormone estrogen that helps curb the egg fertilization and lasts anywhere from 3 to 4 years. The copper T-shaped IUD, on the other hand, creates a hostile environment for the sperm by generating inflammation. This method can last approximately for a decade.
Permanent methods- If you feel that you don't want to have kids anymore, then permanent methods like sterilization can be used to prevent another pregnancy. For women, sterilization comes in the form of tubal litigation, whereas for men, vasectomy is used.
Unlike the abovementioned modern family planning methods, naturally preventing a pregnancy can be somewhat dicey. In this option, the woman needs to closely monitor her menstrual cycle so that she can abstain from having intercourse on days when her likelihood of conceiving are the highest.
Join our community of health and wellness enthusiasts today !!
Whether you're looking for new workout ideas, healthy recipes, or information on sexual health, we've got you covered