Detoxification – Everything You Need To Know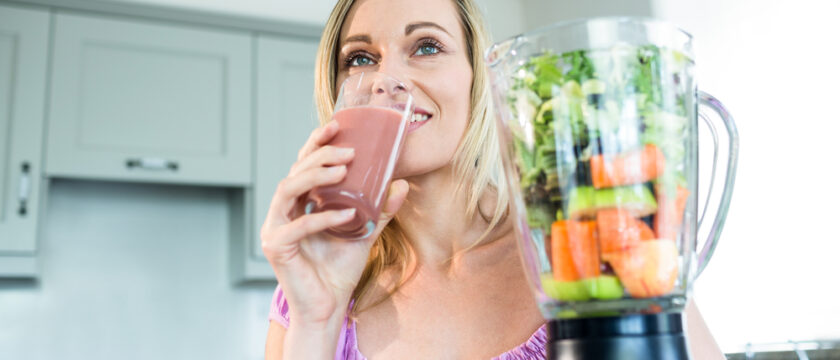 Detoxification is a term that has been around for centuries now. It is a predominant practice among Ayurvedic and Chinese medicine system for the great benefits it brings along. While detoxification may imply the idea of getting rid of toxic substances such as alcohol and drugs, the term carries additional meaning. It involves the process of removing harmful substances from the environment, body, and diet. The elimination of toxins and feeding the body with nutritious food is found to endow the body with several benefits. Detoxification protects the body and increases the ability to attain a healthy mind.
Humans are exposed to a slew of harmful substances through their life. This is especially true today, with the increase in pollution and the constant consumption of unhealthy foods. They can indirectly or directly affect the individual. The detoxification process involves getting rid of toxins that are present in the body's system.
How does the detoxification process work?
The process of detoxification works in a way that addresses the need of every cell. Normally, a body undertakes detoxification through the lungs, intestines, and skin. However, when the systems are not efficient, the body's health is adversely affected. In a detoxification program, a streamlined process can be undertaken to cleanse the body by stimulating the liver to flush out the toxins from the body, improving the circulation of blood, increasing the level of required nutrients, and give the organs rest.
When should one be driven to detoxify?
One does not require a specific reason or time to undertake detoxification. However, according to experts, one should strive to detoxify at least 1 or 2 times in a year. This practice helps to deal with the toxins that people consume daily. However, the body may suggest some symptoms that drive, you to detoxify and these include infections, fatigue, skin irritation, irritated eyes, irregular menstrual cycles, unhealthy mental state, and bloating.
Beginning the detoxification process
Detoxification cannot be an instant process. The body has to be introduced to the concept with small changes until you can finally take big steps. The idea is to gently lighten up a load of toxins in the body. Commence the healing process by discarding the main toxins like coffee, cigarettes, sugar foods, and saturated fats. Also, use natural substitutes for chemical-based substances such as shampoos, body creams, and deodorants that are used daily.
Detoxification naturally
Each individual will respond differently to a certain detox plan. Detoxification cannot happen overnight, and this process must be given enough time. There are several ways to detox the body and mind and you can use a combination that suits you best.
Diet – Foods can make or break your body. Thus, you must consider the types of food that you eat. Certain foods are found to cause stress on the digestive system and you must eliminate these foods. Refined sugar can cause energy spikes and must be replaced with natural sources of sugar like fruits that will give you the portion requirement. Keep away from processed foods like cakes, canned fruits, vegetables, ice-creams, fizzy drinks, and chocolate bars. Add more portion of fiber-rich foods to your diet. Eating brown rice and all naturally picked foods is pivotal.
Water intake – Water is a very important element for the body. It brings along minerals that benefit you in more ways than one. However, you must watch the water you drink. Invest in a good source of drinking water as it goes a long way in detoxification. Sometimes, the water that is carried to your home may not always be free of harmful contaminants and thus, ensuring a healthy water-supply is essential.
Keep away from heavy metals – There are heavy metals present in the environment and are very harmful to your health. Heavy metals like mercury, zinc, lead, and copper are emitted from cigarette fumes, industrial waste, carried in the air, water filter and more. Detoxification involves keeping away from exposure or consumption of such heavy metals.
Pick organic food – Today, a large portion of the food marketed are chemically produced or sprayed with fertilizers. Thus, aim to eat organically grown foods from farms. Organic food will have a tremendous impact on the detoxification process. It is always best to minimize the time between the picking and eating of fresh foods.
Exercise – Exercise is essential to detoxification. The sweat helps to get rid of toxins from the body and the skin. There are several martial arts techniques specifically developed to detoxify and undertake cleansing. Even mind-healing techniques like meditation and great for mental cleansing.
Detoxification should be preferably practiced by individuals who enjoy normal health conditions. For certain individuals like patients with chronic disease, nursing mothers, children, and patients with tuberculosis the practices of detoxification can have adverse effects. It is always advisable to consult a healthcare specialist before choosing to follow a detoxification program.
Join our community of health and wellness enthusiasts today !!
Whether you're looking for new workout ideas, healthy recipes, or information on sexual health, we've got you covered