Effective Pain Management Techniques For Controlling Chronic Pain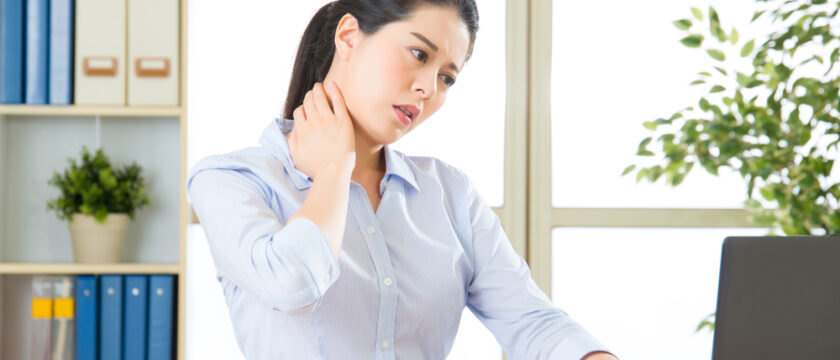 One of the severe health issues that we face is chronic pain. Irrespective of the source of pain, whether it is an old injury that is impairing your movement, or it's arthritis, fibromyalgia, or cancer treatments, chronic pain can affect the individual physically and psychologically. Constant and long-standing pain can diminish the individual's ability to move around, interact with others, and can have a negative impact on one's mind.
Since chronic pain cannot be completely treated, there are various techniques that are known as pain management techniques that can help such individuals manage pain effectively and motivate them to keep trying to lead a normal life.
What is pain management?
Pain management, pain control, pain medicine, or algiatry, is that branch of medicine that makes use of an interdisciplinary approach to help people deal with chronic pain and consequently improve their quality of life.
The first step in pain management involves scheduling an appointment with the doctor. Trivializing your pain will only aggravate the already-stressful condition. So, schedule an appointment with a doctor; the doctor will diagnose the cause of the chronic pain and would guide you through the process of pain management. It is imperative that you visit a doctor rather than self-medicate since the pain management doctor would be the right person to devise methods to help you manage your pain effectively.
What are the different types of pain management techniques?
Since chronic pain affects the individual physically and mentally, pain management techniques engulf both these aspects to help the person manage their pain easily. Medications are necessary to provide relief from the excruciating pain that affects an individual, whereas, different types of therapy are essential for helping the person cope with the pain successfully.
Medications for pain management
NSAIDs: The non-steroidal anti-inflammatory drugs (NSAIDs) are quite effective in helping the individual seek relief from excruciating, chronic pain. NSAIDs help you manage pain by reducing the inflammation caused by an injury or other medical condition. NSAIDs are often used to treat arthritis, back pain, menstrual cramps, toothache, and any other minor injury.
Antidepressants: Antidepressants can be used as pain management technique only if your doctor approves of it. People dealing with chronic pain find it difficult to sleep, and this adds to their dilemma. In such cases, the pain management doctor might prescribe antidepressants to the patient to improve sleep and alleviate pain.
Steroids: Steroids or corticosteroids have proven instrumental in dramatically reducing pain by controlling the inflammation that induces the pain. However, these steroids are administered under the guidance of the doctor.
Anti-seizure medications: In certain cases where the source of chronic pain is damaged nerves, the doctor might prescribe anti-seizure medications as a way of managing pain. However, such drugs are administered in severe cases, since the chances of being dependent on these drugs are quite high.
Other pain management techniques
Simply relying on medications to relieve pain can be harmful in many ways; for starters, there's a probable risk that you might become completely dependent on these medications to curb even the slightest of the discomforts. So, to avoid such instances, the doctor might acquaint you with other pain management techniques that can help you manage chronic pain. The other popular pain management techniques are as follows-
Meditation and breathing techniques: At the heart of the concept of meditation lies the intention of attaining peace. Meditation requires you to focus on your breathing technique, block unpleasant thoughts, and relax. Meditation works wonder in relaxing the tensed and tight muscles which can also cause pain. Deep breathing is a relaxation technique as well; all you have to do is find a comfortable position, keep stressful thoughts at bay, and breathe in air and fill your abdomen with it. Imagine a spot below the navel, breathe into that spot and then let it out. This act resembles deflating a balloon and is one of the best stress-relieving techniques.
Manage stress effectively: Stress is one of the key factors that can trigger pain. Stress, anger, anxiety, depression can elevate pain if it isn't managed appropriately. These factors are known to increase an individual's sensitivity to pain. So, by controlling stress, you can reduce the occurrence of pain. Practice yoga or indulge in a hobby of your choice. Music is believed to be the best stress-buster. So, invest in some good music CDs and listen to those when you feel the onset of stress.
Join a support group: People usually undermine the impact a support group can have on one's life; you won't feel alienated due to your condition when you know there are others out there who face similar difficulties in their daily life. Join a support group and meet people who deal with similar conditions. You can learn additional ways of coping with your chronic pain. Also, opting for counseling can help cope with the condition and prevent negative thoughts from affecting your health.
Massage for pain relief: One of the most-followed pain management techniques is getting a massage. Massages are a great way of relieving stress and reducing pain since it relaxes the muscles and regulates the flow of blood to the different parts of the body. This is one of the most effective and easiest pain management techniques.
Join our community of health and wellness enthusiasts today !!
Whether you're looking for new workout ideas, healthy recipes, or information on sexual health, we've got you covered