Everything You Need To Know About Dna Testing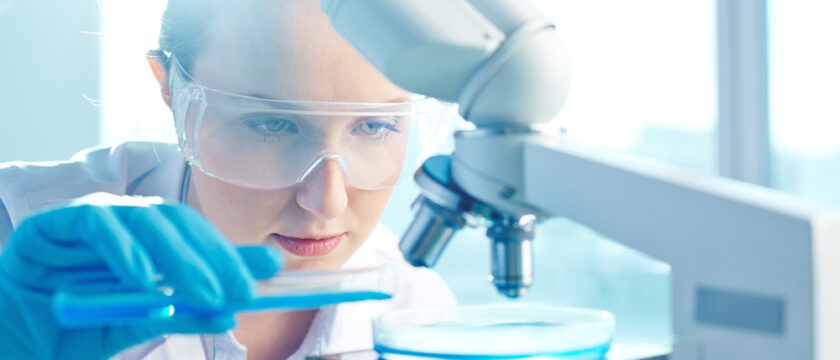 People are often curious about their ancestors and wish to know more about their roots. To aid this purpose, modern-day technology has allowed people to learn more about their ancestry with the help of DNA testing. Opting for DNA testing is beneficial in two ways; firstly, you learn more about your family tree and secondly, DNA testing can help identify whether the individual is susceptible to genetic-based diseases.
DNA testing might sound overwhelming since it consists of terms that we aren't well-acquainted with. If you are pondering on the question that whether you should opt for a DNA testing or not, here are some things you need to know about DNA testing.
Types of DNA testing
There are three types of DNA testing that an individual can choose to undergo. They are:
Y Chromosome (Y-DNA) Test: Y-DNA tests can be undergone by men alone, and this is done to explore the man's patrilineal or direct family line of the father.
Mitochondrial DNA Test (mtDNA) Test– This form of DNA testing makes use of the cellular powerhouses called mitochondria to trace the individual matrilineal heritage. Since the mother gives the mitochondrial DNA to the baby irrespective of whether it's a boy or a girl, men and women can take this test.
Autosomal DNA Test: Autosomal DNA tests can be taken by men and women alike. Also, autosomal DNA tests are quite functional since it can trace all of your family lines, unlike the previous forms of DNA testing that can trace either of your family lines, patrilineal or matrilineal.
Privacy Concerns
It is common knowledge that DNA testing is highly personal, and you wouldn't obviously like this information to become public. Authentic DNA testing sites ensure their users maximum security regarding their results. Majority of DNA testing sites do not claim ownership rights to the DNA you submitted for testing.
Ethnicity Estimate
If you opt for an ancestry DNA test, it would measure your DNA at about approximately 700, 000 locations across your genome. Then, it takes the data acquired in the search and compares it to the genetic data assimilated from over 150 globally distributed regions. The result of this search is the ethnicity estimate which is the breakdown of your ethnic mix into percentages as per each world region. The best ancestry DNA tests are equipped with this feature.
How does the DNA testing work?
Almost every DNA testing kit has similar attributes- filling in a questionnaire, order the DNA test kit, collect the sample, register the kit, send it to the DNA testing company and wait for the results.
Top DNA Ancestry Tests
If you are curious to learn more about your ancestors and your origins, there are various websites on the Internet that allow you to go through this process meticulously. Certain ancestry DNA tests require you to make payments before you begin your search for your family tree, whereas, certain websites provide free ancestry search for their users. The best ancestry DNA tests are as follows-
Family Tree DNA: It is considered to be one of the best ancestry DNA tests since it provides near-accurate results. In addition to the Y-DNA tests and the mtDNA tests, you can even avail of the autosomal tests which go beyond the ethnicity estimates and every test is administered with great precision. The search for your ancestors would be run through the database of 850k before they find the exact match of your DNA. Family Tree DNA offers an ancestry DNA test that will present you with a lot of information, which at times can be very overwhelming.
AncestryDNA: Ancestry has been one of the top genealogy services owing to the accurate results it yielded. In 2012, Ancestry introduced the AncestryDNA, a service which can analyze an individual's DNA and assimilates it with a family tree, in case you have created one. The AncestryDNA is an easy-to-use tool available at your disposal to trace your origins. The AncestryDNA will help you narrow down your search from among the 5 million DNA profiles that it has already collected.
MyHeritage: MyHeritage has helped people trace down their living relatives with the help of ancestry DNA tests since the past 15 years. MyHeritage is amongst the ancestry tests that provides affordable autosomal tests and searches for your ancestors from the 8.5 million historical records which it possesses in the form of a database. Also, MyHeritage ensures that the results are highly protected with multiple layers of encryption.
These are the best ancestry DNA tests, but these aren't free of cost. If you are looking for free ancestry services, here are a few free genealogy sites to search for your ancestry.
FamilySearch
WikiTree
Find a Grave
WorldGenWeb
US National Archives
Automated Genealogy
FreeReg
RootsWeb
Crestleaf
Genetic testing (DNA Testing) has proven instrumental in helping people find their long-lost families and even guard against genetic-based diseases.
Join our community of health and wellness enthusiasts today !!
Whether you're looking for new workout ideas, healthy recipes, or information on sexual health, we've got you covered