Factors To Understand About Senior Dental Implants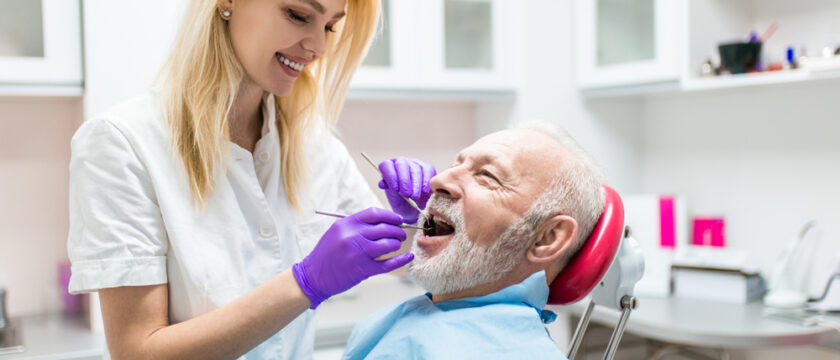 As an individual begins to age, the health deteriorates and the body functions can't be carried out as efficiently as in the younger days. The wear and tear of the body begin to reflect in body parts and they are subjected to pain and damage. One of the most common conditions seen among seniors is the loss of the perfect teeth set. The teeth become subject to damage and can begin to fall off due to the weakening of the gums and overall dental health.
In the older times, dentures, bridges or crowns were some of the only options that helped seniors deal with the effects of aging. However, the recent times have brought an explosion of treatment and the right options that can be used by seniors to replace their lost teeth. One of the very common methods used to bring back that pearly smile is senior dental implants.
Senior dental implants comprise of a titanium fixture that is surgically fixed into the gums. Typically, the fixture resembles the look of a screw. A dental implant can be used to substitute for one tooth or the entire set of missing teeth. As compared to other options like dentures and fixtures, senior dental implants have a strong record of predictability. It thus comes as no surprise that they have grown on to become the most preferred choice of treatment.
Benefits of senior dental implants
Senior dental implants come with numerous benefits that help individuals lead a comfortable life. Here are a few benefits of using implants.
Better speech and look – A dental implant is a permanent fix which allows you to smile and speak with ease. Unlike with other dental fixtures, you do not have to be worried about the implant falling off or causing slurring. The experience is as close to having natural teeth.
Promotes good oral health – Unlike a bridge tooth procedure, where the replaced tooth is supported by the existing healthy teeth, a dental implant acts as an independent element in your mouth. An implant will not cause any damage to your other strong teeth. It is easy to clean and maintain.
Prevents bone loss – The absence of teeth in the jawbone can eventually cause bone loss, which can cause additional dental problems. Installing an implant ensures that your jaw bone health doesn't deteriorate further.
Comfort while eating – The most prominent feature of an implant is that it lets you chew all kinds of food comfortably. You don't have to worry about any constant movements in the mouth or pain while you're eating.
Durable and cost-effective – Implants are highly long-lasting if you maintain good hygiene standards. Taking proper care of your implants will ensure that you don't have any huge dental expenses for several years.
Convenience – Unlike dentures that need to be removed time and again, an implant will cause no such hassle. It effortlessly becomes a part of your mouth and offers you with high functionality.
Steps involved in fitting senior dental implants
Typically, a senior's dental implant process begins with a visit to the dentist's office for an exam. Not all seniors may be able to undergo a dental implant and the examination is carried to check if there could be issues that can follow. A medical plan is prepared for a patient. After coming up with a plan, the patient can have a discussion with the doctor regarding any queries.
The dentist will take an intraoral image to get a clear picture and review whether there is a need to extract the existing old teeth for better fitting.
The implant is then placed to perfectly fit into the jaw like a natural tooth or the teeth. This step may run across several months until the permanent titanium teeth can be fitted.
Once the process completed, the patient will be required to visit the dentist regularly to check for any general issues in around the implants.
Cost of senior dental implants
The cost of getting senior dental implants can be very high as compared to other dental procedures. The prices for this process is influenced by a number of factors like the dental clinic, the quality of implants and the number of implants required.
A dental insurance too will drive the cost of dental implants. In most cases, the dental insurance will cover part of the expense and this will help get affordable senior dental implants
The senior dental implant plans for a single tooth can cost an estimated $1000 to $4000. A full dental implant can cost anywhere between $2000 and $7000, depending on the extraction of teeth and more. The cost can also vary on the overall oral health.
Join our community of health and wellness enthusiasts today !!
Whether you're looking for new workout ideas, healthy recipes, or information on sexual health, we've got you covered