Here Are Few Things To Know About Aarp'S Dental Insurance Plans For Seniors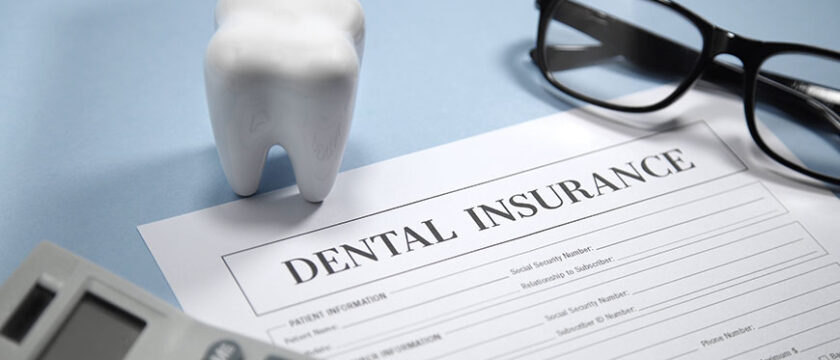 Since its inception, AARP has been a facilitator of affordable insurance services for seniors. AARP's insurance affiliate organization (AARP Insurance Plan) offers group health insurance policies to senior members above the age of 50 years. These insurance policies include Medigap, drug coverage, and dental plans.
AARP dental plans for seniors is provided by Delta Dental Insurance Company and Dentegra Insurance Company across various states. Each of these insurance providers offers two AARP dental plans: Plan A and Plan B. Both these AARP dental plans offer extensive dental coverage and options to consult any licensed dentist to have affordable out-of-pocket expenses for seniors. Both these options are offered under Delta Dental PPO plan since Delta Dental Insurance is the core dental insurance provider for AARP.
What's covered by AARP dental plans?
For the initial two years of continuous enrollment, Plans A and B of AARP offer fixed premiums and wide-ranging benefits.
Plan A
AARP dental Plan A provides 100% coverage of all preventative and diagnostic dental procedures. This includes x-rays, cleanings, and exams; a member does not have to pay anything in the first year. There are no deductibles during the first year of membership. Periodontal maintenance cleaning, denture relining, denture rebase, denture repairs, and basic restorations such as tooth-colored fillings are given 80% coverage by Plan A. This AARP dental plan for seniors provides 50% coverage for procedures such as endodontics, that is a root canal, and oral surgery. The remaining 50% has to be paid by the member. After one year of continuous enrolment, a member is eligible for additional benefits such as 50% coverage for gum disease treatment, crown and cast restorations, dental implant services, temporomandibular joint dysfunction, and prosthodontics, that is dentures. AARP dental Plan A offers additional benefits with an annual rate payment; benefits include dental accident plan offered with $1000 lifetime maximum. After the first year, Plan A deductible is $50. The maximum benefits offered is $1,500 for each calendar year. The lifetime maximum for the treatment of temporomandibular joint dysfunction is $300.
Plan B
AARP dental Plan B for seniors offers 80% insurance for diagnostic and preventive dental procedures such as dental exams, routine cleanings, and x-rays; a member has to bear the remaining 20% of the cost for these procedures. Also, unlike Plan A, Plan B requires a calendar year deductible of $100 for the first year of enrolment. For periodontal maintenance cleaning and denture repairs, Plan B covers 50% of the cost. The plan gives 50% coverage for oral surgery, basic restorations, and root canals. The additional benefits of Plan B after the first year of continuous enrolment is same as that of Plan A; after the first year, a member is eligible for 50% coverage for crown and cast restorations, gum disease treatment, dentures, dental implant procedures, and temporomandibular joint dysfunction. However, unlike Plan A, Plan B does not provide additional dental accident coverage. The maximum benefits offered is $1,000 for each calendar year. The lifetime maximum for the treatment of temporomandibular joint dysfunction is $300.
It is to be noted that the coverage provided by Delta Dental Insurance depends on which cost is lesser: a dentist's actual cost, or the maximum allowance provided by Delta. If your dentist's charges are higher than the Delta Dental PPO Maximum Plan Allowance, you will have to pay the extra charges from your pocket.
Eligibility for AARP dental plans
All members of AARP are eligible for dental insurance plans from AARP. An active member can also enroll their spouse, domestic partner, and their dependent children (who are either below the age of 26 years or disabled). An active member's family can also enroll for group dental insurance coverage.
How to enroll in AARP dental plans
Active members of AARP have default eligibility for AARP dental plans. Although the minimum enrolment period is 12 months, AARP has a 30-day money back guarantee. If a member is not satisfied with any of the plans or want to withdraw their enrolment due to any reason, their money will be fully refunded. However, to get a full refund, it is necessary that none of the benefits of the insurance plans have been used by the member or any of their family members.
To enroll for any of the dental insurance plans from AARP, a member needs to have their AARP membership number, choose the insurance plan that fits their requirements, and then select the billing and coverage options offered by AARP. Enrolment can be done online through AARP's official website or by a calling AARP's toll-free telephone number. A member can also download and print enrolment form from the website and mail it directly to AARP.
Join our community of health and wellness enthusiasts today !!
Whether you're looking for new workout ideas, healthy recipes, or information on sexual health, we've got you covered