Here Is How You Can Find The Right Dentist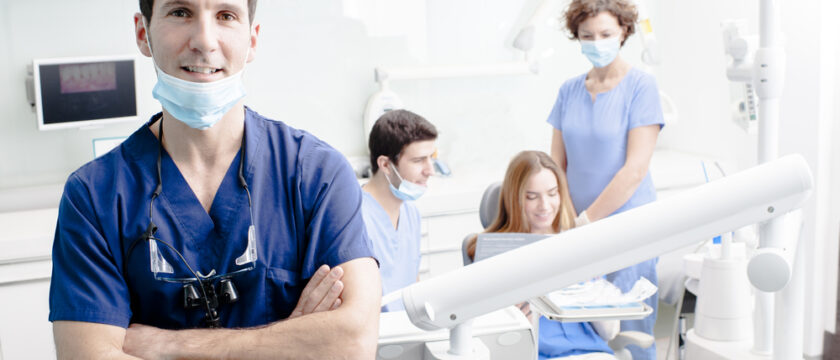 Finding a dentist is nothing less than a quest. There are several reasons, such as dissatisfaction from the earlier dentist, overpriced dental services, and recurring dental problems, that people start looking for a new dentist. Finding a new dentist, or just finding a dentist, can be a grueling task; therefore, it is important to understand a few things before proceeding to find a dentist.
Finding a new dentist is not only difficult, but also extremely important. Dental care and surgeries are critical for overall wellness of your mouth. This becomes one of the reasons to choose the right dentist. Hence, before you begin you search, there are certain factors that are important for you to know.
Understanding your own requirements
Apart from the care and treatments your teeth need, there may be other factors important for you including the distance between the dental clinic and your home. Whether you require a treatment that will take you many sittings, or you need to go for regular dental check-ups, a dental clinic in your vicinity will save you time and money. Finding an affordable dentist near you will even help you in emergencies.
Dentists have some core specialties too. It can be beneficial for you to find a dentist whose specialty matches your special requirement. Some dental specialties include the following:
Endodontic – These dental specialists are the one who often perform root canals. They address problems related to dental pulp and nerves.
Dental public health – These specialists are concerned with the overall dental wellbeing of a community rather than individual patients. They focus on dental education, hold dental care/oral health programs, and focus on the prevention of dental diseases on a larger scale.
Oral and Maxillofacial Radiology – Oral radiologists try to look for problems beneath the surface with the help of X-rays. Oral radiologists look after damages and diseases in the teeth and the facial bones.
Oral and Maxillofacial Pathology – Dentists of this specialty focus on the causes behind all dental diseases and problems. They perform dental biopsies and diagnoses for that.
Oral and Maxillofacial Surgery – These dentists conduct dental operations/surgeries that include removal of wisdom tooth, dental implants, and facial reconstruction.
Orthodontics – Orthodontics take care of the alignment of the teeth and jaw. They also use several methods to treat children and adults' teeth.
Periodontics – These dentists focus on the tissues that surround the teeth to support and protect them. Diseases or problems related to the gums are treated by periodontics.
Pediatric dentistry – These dentists receive two more years of dental education where they learn about treating developing mouths (or kids' mouths).
Prosthodontics – Prosthodontics take care of the health of dental substitutes that include dentures and veneers.
Knowing about different types of dentists can help you find the right dentist for yourself. Other things you should look for while finding a dentist include the following:
Background of the dentists you have shortlisted – It is important that you know how professional the dentists are. The education, online reviews, knowledge over and above their education, their relationship with patients, and similar factors are important to be noted before finding a dentist for you. You may have to take extra efforts in gathering all information, but it can benefit you in the long run.
Dentists your friends and family go to – You may not end up going to the same dentist as some of your friends or family, but it will help you know more about the available dentists and why your friends/family prefer them. If you cannot find the right dentist for yourself, you can ask your friends or family for suggestions for the same.
Other ways to find a dentist
Online facilities are available for you to search for a dentist who is not only a specialist in treating your dental problems but is also available in your neighborhood. You can check websites that let you browse through many dentists once you enter your location details.
You can consult your health insurance provider to help you find the best dentists. You may also go through your health insurance plan and check all the dentists that come under your plan.
You can take help from various mobile applications to locate dentists that suit your needs. Some mobile applications for finding a dentist near you have been listed as follows.
Doctor on Demand
ZocDoc
Hula
Vitals
BetterDoctor
HealthTap
AskMD
Some applications help you book appointments directly with the doctor/clinic, keep track of your previous and upcoming appointments, and set reminders of the appointments.
It is important to find a dentist that you can continue going to for a long time. Therefore, an affordable dentist can help you get regular and timely check ups and treatments. Due diligence from your end becomes essential as it will help you get the right treatment from a good dentist.
Join our community of health and wellness enthusiasts today !!
Whether you're looking for new workout ideas, healthy recipes, or information on sexual health, we've got you covered