Here Is What You Need To Know About PSA Screenings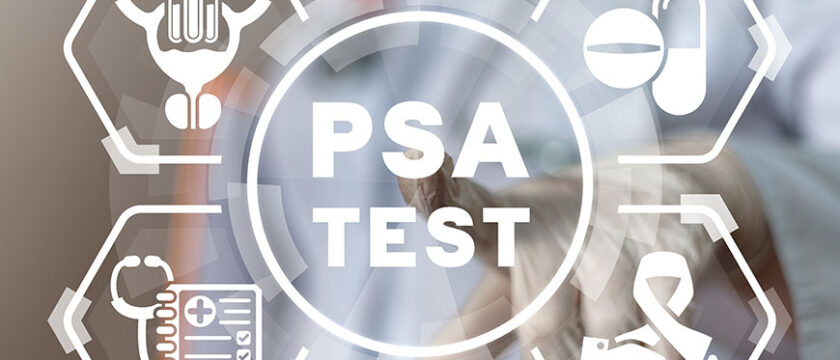 Prostate-specific antigen (PSA) test is a blood test that is used to detect prostate cancer. The tests assess the levels of PSA in the blood, which is a type of protein that is produced by cancerous as well as non-cancerous tissues in the prostate. It is mostly found in the semen, however, small quantities of PSA are normally traced in the bloodstream too. If high levels of PSA are observed in the blood, then it might indicate the onset of prostate cancer. However, conditions like enlarged prostate are also known to amplify the PSA levels. Therefore, elevated PSA levels in the blood test are not conclusive for the detection of prostate cancer. So before coming to a verdict, the doctor requires using other means of examinations to rule out or verify the risk of cancer. They might conduct a rectal exam or prostate biopsy to understand the exact cause of the elevated PSA levels.
PSA tests are even used for men who have been diagnosed with prostate cancer already. It is used to monitor the efficiency of the treatment or to check if cancer has relapsed.
PSA levels charts
PSA test has always been a controversial topic in the medical community, mainly because it doesn't offer definitive results. As the age progresses, the prostate gland tends to get bigger in size and produces more PSA. Therefore, there is some debate among researchers regarding the normal PSA levels. Nevertheless, in most PSA level charts, it should ideally be lower than 4.0mg/mL. Furthermore, along with age, the normal PSA levels also vary according to race. The normal levels in the PSA chart as per the age and ethnicity are as follows:
For men aged between 40 to 49
For men aged between 50 to 59
For men aged between 60 to 69
For men aged between 70 to 79
Asian Americans – 0 to 5.0 ng/mL
Caucasians – 0 to 6.5 ng/mL
African Americans – 0 to 5.5 ng/mL
However, the PSA level charts aren't enough to define a normal production of proteins. Here's where the PSA velocity comes into play. For instance, if a man produces normal levels of PSA that ranges around 0.5 ng/mL one year, but in the following year the production suddenly surges to 2.5 ng/mL, it indicates high velocity. Such high velocity can increase the risk of prostate cancer. Researchers suggest that a man's PSA velocity should increase by 0.75 ng/mL or lesser. This clearly shows the PSA level charts are somewhat inadequate when it comes to assessing the risk of prostate cancer. Likewise, for individuals with a family history of prostate cancer, the risk automatically amplifies.
Benefits of PSA screening
Prostate cancer in its initial stages has no symptoms and will progress over the course of years. One of the most prominent benefits of PSA screening is it can help detecting prostate cancer in its early stages, that makes it easier to monitor and treat. However, it is equally essential to scrutinize if early treatment can help the condition. As over-diagnosing and implementing treatment plans before time can do more harm than good.
Limitations of the PSA test
As mentioned earlier, increased PSA levels aren't sufficient for cancer diagnosis. In fact, a considerable number of men with prostate cancer have normal PSA levels. To rule out the possibility of cancer, patients might also have to go through invasive procedures like a rectal exam or prostate biopsy. Furthermore, being diagnosed with high PSA levels can cause unnecessary anxiety and stress.
Various studies also suggest that almost 23 to 45 percent of men with prostate cancer might not have growths that cause symptoms, i.e., they are quite unlikely to lead to poor health or prove to be life-threatening to a man's health. However, over-diagnosing such cases can cause the patients to opt for treatments which have their own set of lifelong side-effects such as impotence or incontinence.
To counter these limitations that primarily affect the quality of life, several men who have undergone PSA tests and are diagnosed with prostate cancer choose to adopt the active surveillance strategy. This approach involves regular monitoring of the condition through PSA tests and diagnostic procedures. It delays the treatment to evade severe side-effects until the cancer projects any concerning signs. Therefore, they prefer to live with prostate cancer until it progresses.
Join our community of health and wellness enthusiasts today !!
Whether you're looking for new workout ideas, healthy recipes, or information on sexual health, we've got you covered