Here'S What You Must Know About Coolsculpting Weight Loss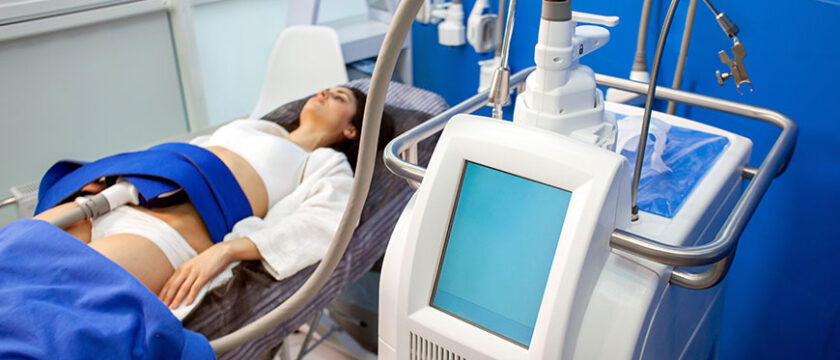 There is a big difference between fat reduction and weight loss. Weight loss can be achieved naturally with the help of a regular workout and a healthy diet. Weight loss happens when the size of the fat cells in an individual's body reduces. Fat reduction is different, it cannot be achieved naturally. Fat reduction happens when the number of fat cells in the body is reduced with the help of certain techniques. CoolSculpting weight loss is one of the ways of fat reduction that reduces the number of fat cells in the body. Let us get to know more about CoolSculpting weight loss.
Overview
The number of fat cells in an individual's body is typically a fixed number and normal exercise can only reduce the size of these fat cells, it is the fat reduction techniques that can reduce the number of fat cells in the body. The fixed number of fat cells is decided at an early age of an individual's life, this is most probably during the teenage. When you lose or gain weight, the number of fat cells do not change. The size of these fat cells decreases or increases as the weight falls or rises. The reason why it is easier to gain weight after weight loss is because the fat cells number hasn't decreased. Once you get CoolSculpting weight loss, the chances of gaining weight drops as the number of fat cells have decreased. The number of fat cells in the body reduce by 20% to 25% after a CoolSculpting weight loss. The procedure by CoolSculpting is known as the CoolSculpting fat-freezing procedure.
There are many celebrities that have tried CoolSculpting weight loss, and it has supposedly worked for them. There have been reports flashing across media that Khloe Kardashian and Mariah Carey have used the procedure effectively. This has created a buzz about the technique among people and there is a growing curiosity about CoolSculpting.
Here's a brief idea about how CoolSculpting weight loss works.
You must first choose the part of your body that must receive the CoolSculpting weight loss, the most operated part is the upper part of the stomach and the thighs. The idea is to kill the fat cells and then let them exit through the normal bowel movements. While receiving this treatment, a doctor will apply a cooling panel that will create a vacuum on the mentioned area. This cooling panel has the capacity to freeze the fat cells of that particular part, and it does so. Once the fat cells are frozen to a temperature of 14 degrees, they die. After they die, they make an exit through the bowel movement resulting in successful fat reduction.
This technique is often compared to liposuction, but it is a less intense version of it. The benefits are that it is easier, comparatively less painful and has significantly less downtime as compared to liposuction, but it is also not as powerful as liposuction. The time required by CoolSculpting is way more than liposuction, the results that a single treatment offered by liposuction can take six to eight treatment sets for CoolSculpting weight loss. This weight loss program has its share of pros as well as cons. It is a long process, but it is inclusive of small treatment methods. One treatment set for CoolSculpting usually lasts for only an hour. This makes the treatment process fit into your daily schedule without hampering it to a large extent. You can get off from work during your lunch break, attend a treatment session and then resume work like any normal day.
As far as the cons are concerned, this process is time-consuming which therefore makes you feel tired and inactive. The treatment also takes a long time to reflect on your body, the tissues need time to respond to the treatment. It usually takes a month or so for the tissues to react, going for six to eight sessions in a month can be tiring for the body. Along with that, it is also an expensive technique as there are many sessions involved. Every single session of CoolSculpting can cost you anywhere between $500 to $1000. CoolSculpting will not help you in losing tons of weight. If you are looking to drop 20 pounds of weight this is not the ideal fat reduction technique for you. It works better for individuals that are looking to lose weight on their tummy or thighs. If you have a well-toned body but have extra layers of fat bulging out on your tummy, then CoolSculpting is ideal for you.
Bottomline is that CoolSculpting will help you lose a little extra fat that is stopping you from looking toned and in shape. It will not work towards reducing the fat all around your body or help you lose a significant amount of weight.
Join our community of health and wellness enthusiasts today !!
Whether you're looking for new workout ideas, healthy recipes, or information on sexual health, we've got you covered