How To Buy A Lift Chair That Fits Your Needs Perfectly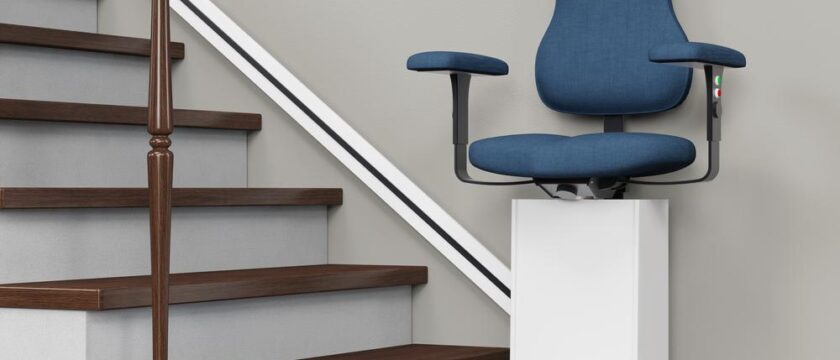 It is possible that you might have seen a lift chair before but mistook it for a regular recliner chair. What makes a lift chair cooler than your regular recliner chair, are the additional features that they bring along.
A lift chair or as the advertisers like to call it- a pop-up chair or power lift recliner, is a medical equipment that is designed with a powerful lifting system. The chair is specially made to meet the requirements of patients that find it difficult to get in and out of a chair.
In this guide, you will learn everything you need to know about lift chairs, right from what they are used for to how to shop for the best lift chair.
What makes a lift chair so useful?
Your regular recliner chairs come with a lever or a switch below that you need to manually push to adjust the height of the chair or to recline it back. It is difficult for senior citizens or patients who have just got a surgery done to get in and out of the regular recliners. People who struggle with mobility and lack of balance are greatly benefited by lift chairs.
One of the best things about lift chairs is that it is very flexible, unlike the regular recliner chairs. With some clicks with the remote, you can comfortably recline or set the angle of the chair to your comfort. The chair is great for people who are advised to keep their leg elevated while sleeping.
Lift chairs also come with amazing additional features like therapeutic massage that is great to relax the sore muscles and stiff joints.
How does a lift chair work?
The best part about using a lift chair is that it is easy, and anyone can handle it. A lift chair is a boon for senior people who struggle to perform simple tasks like getting up from a sleeping position or standing up from a sitting posture.
The electric lift chair comes with a remote that is connected to the equipment. The remote usually has two buttons for moving up and reclining down, though some come with advanced features. All you need to do is press a button or two to convert an upright chair to a 360-degree recline.
What to keep in mind while shopping for a lift chair?
Shopping for a lift chair might seem to be easy, but it isn't. You will realize that there are so many options and how easy it is for you to go overboard on your budget.
Here are some tips that will help you find the perfect lift chair without spending much:
Rent instead
If you feel that you will not use the lift chair once you recover from the surgery, it is best to consider renting one, rather than paying a bomb and buying one.
Consider exchange offers
You can consider exchanging your regular recliner and chipping some extra money to buy a good lift chair. This would not only save your money, but it will also help you manage space better back at your place.
Seek professional help
If you are overwhelmed by the wide variety, you should first ask your doctor what chair would suit your health condition best. Then coordinate with the store expert and find a lift chair that fits your needs perfectly.
Know your needs
Every individual's need is different. Here are some important deciding factors that you should give a thought to:
Use: Depending on what and how you will use the chair, you can invest in built-in features like tray tables, extra pillows or removable armrest.
Consider your space: Electric lift chairs come in different sizes. Make sure you consider your living space before you decide which lift chair model to purchase.
Measurements: You must keep in mind your size and body type while choosing a lift chair.
Weight: All lift chairs come with a maximum weight threshold that they can sustain. So, choose a chair keeping in mind your body weight or on how many people will accommodate the chair.
Fabric choice: Fabric choice matters too when deciding which lift chair to buy. Leather might look great and add to the aesthetics of the room, but it might not be a good option if you tend to sweat a lot. Buy a fabric that is stain resistant and easy to maintain.
Where can you buy a lift chair from?
There are many medical and mobility aid stores in the country that sell all types of lift chairs that you can think of buying. There are also online websites like Amazon and U.S. Medical Supplies, where you can browse and check out the wide collection of the lift chairs.
The benefit of buying it from a store is that you can convey your needs to the dealer and seek expert advice.
Join our community of health and wellness enthusiasts today !!
Whether you're looking for new workout ideas, healthy recipes, or information on sexual health, we've got you covered