How To Buy The Right Hospital Bed For Home Care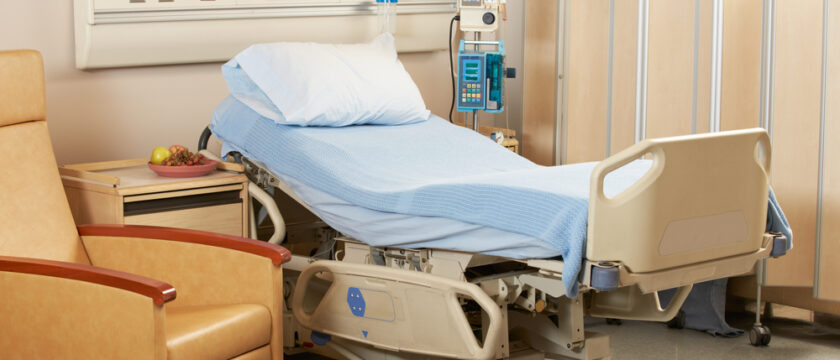 For patients who are getting a home care treatment, it is important that the medical equipment is as well-equipped as the one in the clinics and hospitals.
Hospital beds are one of the most important equipment that needs to be up to date. Every medical condition demands a different kind of hospital beds. While some patients might need a full electric bed, some might be looking for beds with massage therapy features.
Read this article to know more about different types of hospital beds and how to choose one that suits the patient's medical condition the best.
What kind of hospital bed should you invest in?
Here are some of the most common hospital beds for home that are available in the market:
Manual Bed
One of the cheapest types of hospital beds are the manual beds. These beds typically come with switches or lever at the bottom of the bed that lets you adjust the head, foot and the height of the bed. Often there is a hand crack that also controls the knee level of the bed, making it easy for patients that must elevate their leg in the night. Manual beds are not just cheap, but they are also easy to clean and hardly need any high maintenance. They serve the same purpose as a standard electric bed with the only difference that they do not rely on power and save energy.
An advantage of using a manual bed in the house is that you need not worry about electric failures or lack of power, as the bed does not run on electricity. On the other hand, the disadvantage of these beds is that if a bedridden person wants to adjust the height of the bed or adjust the knee level, he or she will have to depend on the caregiver to do so.
Full Electric Bed
Some serious medical conditions require patients to invest in a fully electric bed over a manual one. A full electric bed runs on electricity and it often comes with a battery backup unit in cases of power loss. Patients can wheel the bed around and adjust the position angle of the bed without needing any help from their caregiver. These types of hospital beds come with wheels that can be firmly locked when the bed is meant to be stationary.
Semi-Electric Bed
If you want most of the functionalities that fully electric beds bring but, yet you are not ready to pay a fortune, then you can consider this cheaper option. Semi-electric beds are bigger than the conventional manual bed and they come with electric feet. This makes them perfect for patients that have mobility-related issues. There are various mattress options that you can go for to make your semi electric bed more comfortable and well equipped for the patient's recovery.
A major disadvantage of these beds is that they too has a hand crack at the bottom that must be used to increase or decrease the height of the bed, making it inconvenient for bedridden patients.
Bariatric Full Electric Bed
Bariatric full electric beds are primarily designed for obese patients that are bedridden. They are extra wide and can have a much bigger capacity than the regular hospital beds. Ideally, a bariatric bed is about 54 inches wide, 88 inches long, with a weight capacity up to at least 1200 pounds. This bed is the best choice if you want to make sure that an obese or a big physique person is safely accommodated while getting a home care treatment. The bed is fully electric, often with an emergency manual crank and can be wheeled around without any chaos.
While you are buying this type of bed beside keeping in mind the height and the weight of the patient, it is also important to keep in mind the living space area of your home to ensure that it fits in the room.
Low beds
These beds are designed for patients that have a medical condition that makes it difficult for them to get in and out of the bed. This type of hospital beds is also great for patients that have a habit of rolling on their bed in the night. Low beds are much safer than the other hospital beds as while sitting on a low bed you can keep your leg down for support. Low beds reduce the risks of bedridden patients from falling out of the bed and getting severely injured.
If you are still confused which bed type will suit you best, it is advisable to ask your doctor's opinion on the same.
Join our community of health and wellness enthusiasts today !!
Whether you're looking for new workout ideas, healthy recipes, or information on sexual health, we've got you covered