Importance Of The Heart And Ways To Keep It Healthy!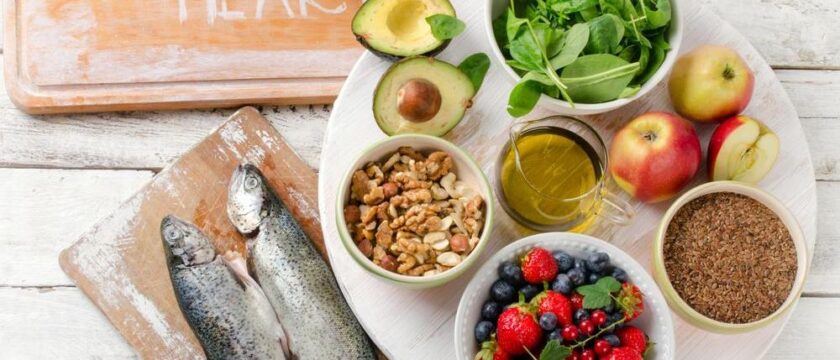 Heart is an essential part of the cardiovascular system that also comprises capillaries, arteries, veins, and the blood. It is responsible to make our body function the right way without any obstructions. A healthy heart and cardiovascular system is important to maintain a healthy body. Some important functions of the cardiovascular system have been stated below.
Transportation of oxygen and carbon dioxide – This is one of the most important functions of the cardiovascular system. Though every cell in your body requires oxygen, the brain cells are the more sensitive to the need of oxygen as they start dying if there is no oxygen for more than three minutes. The heart is responsible for taking oxygen to the brain cells. While oxygen is being delivered to the cells, carbon dioxide released by the cells gets transported to the lungs by the heart, which is then diffused through the air sacs and then exhaled. Every time you take a breath, this cycle takes place.
Transportation of nutrients and waste products – After the food is digested, the nutrients in the food are absorbed in the bloodstream. Fats, sugars, vitamins, protein building blocks, minerals, etc. are the nutrients that get absorbed. The metabolic waste and toxins from the food is then transported to the liver from where it gets transported to the kidneys and eventually eliminated from the body.
Healing and protection from diseases – The circulatory system in the body provides mobility to the white blood cells and proteins in order to fight any invasion by germs. In case of an infection, the white blood cells send signals through the bloodstreams and subsequently use the bloodstream to transport to the site of infection. Chemical messengers use the bloodstream to attract cells that heal damaged tissues.
Delivering the hormones – Hormones are produced by the endocrine gland that affect different organs in the body. These hormones use the cardiovascular system as a mode of transportation between the endocrine glands and the organs or tissues.
Regulation of body temperature – Maintaining the body temperature is an important function of the cardiovascular system that is often overlooked. The human body functions on a regulated temperature range and the cardiovascular system coordinates with the body's sweating mechanism to regulate the body temperature.
Maintaining a healthy heart diet becomes important as the heart is one of the most essential organs in the body. If you have never come across a diet plan for a healthy heart, you can take help of your nutritionist as he or she will help you create a diet plan and give several tips on how to maintain good heart health.
For a heart-healthy diet, you can eat fruits, legumes, vegetables, whole grains, and nuts. Food and beverages that have a high calorie level and are poor in nutrition should be excluded from your diet.
You can eat fish like salmon, mackerel, and trout twice a week to get a proper dose on omega-3 fatty acids. Omega-3 fatty acids lower the risk of death caused by heart diseases.
Daily consumption of 5–10 % of omega-6 fatty acids is essential for your heart to remain healthy. These acids are found in vegetable oils such as safflower oil, corn oil, sunflower oil, soybean, nuts, and seeds.
Food that have saturated fats and cholesterol should be reduced or eliminated from your diet for a healthy heart. Saturated fats and cholesterol are found in foods like red meat, shellfish, whole-fat dairy products, and egg yolks among several other foods.
You can replace saturated fats with unsaturated fats for a healthy heart diet. Unsaturated fats are found in nuts, seeds, and fruits like avocado. If you consume commercially baked products, it is important that you know those products contain trans fatty acids and can lead to heart diseases.
For an effective heart-healthy diet plan, it important to restrict yourself from intaking sodium in your diet. Cutting on alcohol and other habits that intoxicate the body is highly important too if you want to maintain a healthy heart.
One of the best ways to keep your heart healthy is by eating natural and organic foods along with exercising on a daily basis. You can take up any form of physical activity, such as walking, jogging, or riding a bicycle, to include in your exercise routine.
There are plenty of tips on heart-healthy diets that you can know about from your family, friends, doctor, and support groups that you can incorporate in your life to lead a healthy life free from diseases and illnesses. You can use the Internet to gather as much information as possible; however, it is important that you consult your doctor before adding or making any changes to your existing diet for a healthy heart.
Join our community of health and wellness enthusiasts today !!
Whether you're looking for new workout ideas, healthy recipes, or information on sexual health, we've got you covered