Prostate Cancer Diet – The Best & Worst Foods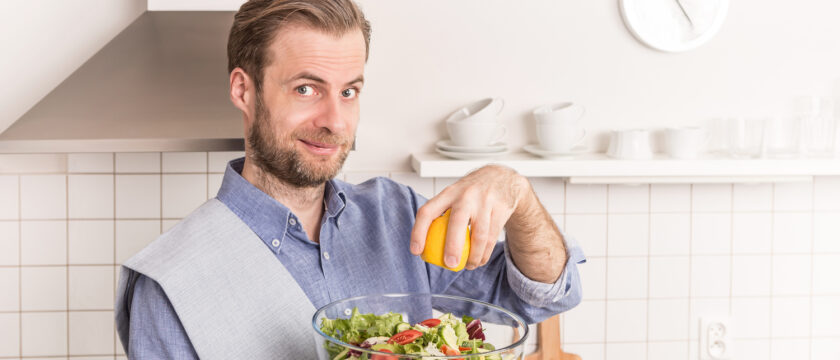 Prostate cancer is quite common and affects a large population of men worldwide. The prostate, which is a small walnut-shaped gland, undertakes the essential function of producing semen. Prostate cancer may grow at a very slow pace and can go unnoticed for several years. While it's initially confined only to the gland, it can slowly begin to grow in other parts of the body. There are some types of prostate cancer that may be minimal and do not require treatment, but there can be more serious conditions where it can grow aggressively.
Of course, treatment for prostate cancer is essential, but it's equally important to undertake certain self-care methods. Leading a healthy lifestyle make for a major part of controlling most diseases, and the pillar of this lifestyle includes getting the right nutrition through a strict diet. While some foods do well for the condition, some may have undesirable effects. Herein, we enlist the best and worst foods for prostate cancer.
Best foods for prostate cancer
Brocolli – It is highly nutritious and contains several essential complex compounds that aid in protecting against cancer. Some studies that suggest sulforaphane, which is one of the phytochemicals found in broccoli, can target and kill certain cancer cells while protecting healthy ones.
Legumes – Legumes like beans, lentils, and peanuts contain high amounts of phytoestrogens, which are active plant compounds that help fight against cancer. They are believed to suppress cancer cell growth in the gland, but there is a need for more conclusive research to have a better understanding of the benefits.
Tomatoes – Tomatoes are abundant in an antioxidant known as lycopene. This antioxidant is not only known to help prevent the condition but also reduce the further growth of this tumor. It also helps in controlling cell damage. Consumed cooked or raw, tomatoes are good for dealing with prostate cancer.
Pomegranate juice – Pomegranate is widely suggested to be made part of the daily diet, owing to how beneficial it is for the prostate gland. Some studies mention that pomegranate juice can be extremely helpful for men with prostate cancer, but it's essential to not add sugar.
Worst foods for prostate cancer
Meat – Red and processed meats are believed to have ill-effects on the prostate gland, such as potentially increasing the risk of cancer becoming more aggressive. However, the effects are still not very clear and more research is required to suggest the exact link. Meats cooked at high temperatures, e.g., barbequed, grilled, and fried, may increase the risk of prostate cancer
Dairy products – Dairy foods contain high amounts of calcium. While calcium is essential for the growth of strong bones and overall good health, some studies suggest that high amounts of calcium can lead to faster growth of cancer. So, it's better to keep away from having too much milk, cheese, and ice cream.
Prostate cancer usually progresses at a very slow pace. Patients can lead a fulfilling and long life without being affected by the symptoms. Nevertheless, it can cause certain adverse effects and getting the right treatment and support from loved ones can be very beneficial. Following a diet that includes and excludes the foods mentioned above will not only help you avoid the risks of prostate cancer but also generally keep you in good health.
Join our community of health and wellness enthusiasts today !!
Whether you're looking for new workout ideas, healthy recipes, or information on sexual health, we've got you covered