The Various Benefits And Types Of Dental Implants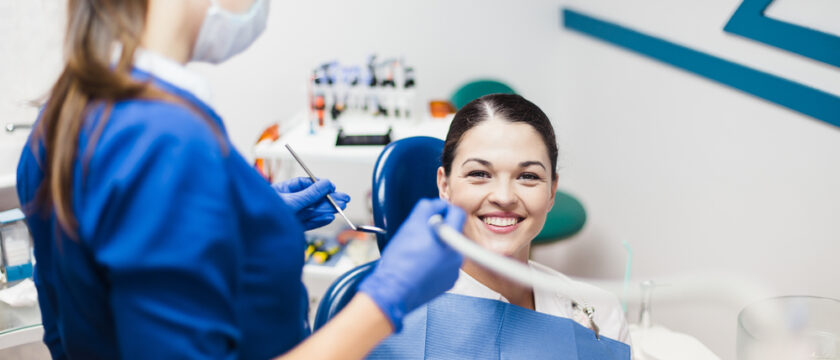 A dental implant is a surgical component used to support any dental prosthesis including a crown, bridge, denture or facial prosthesis. The process of inserting dental implants is known as osseointegration, done to fix the surgical support to the bone of your jaw or lower skull.
Dental implants are needed by people who are missing few of their natural molars, which may have been damaged due to an accident or injury. These surgical implants also prove to be a viable alternative to using removable dentures for the elderly who prefer a firmer set of teeth. Other defects, common diseases, and tooth decay are reasons why someone might need dental implants.
Dental implants also commonly referred to as tooth implants or teeth implants making them the next best alternative to natural teeth. These components are built to last, unlike removable dentures which can slip out of place while eating or even talking at times.
Other long-term benefits of dental implants include:
Dental implants are designed in a way that doesn't compromise on the ability of chewing.
Dental implants are made out of materials like titanium which are built to last a lifetime. Compared to a dental bridge which may need replacing in 10 years' time, dental implants are biocompatible making it very easy for the jawbone to adapt and get used to the fixtures
The empty space allows for bone degradation and loss of bone volume within a year after losing a tooth or set of teeth. Dental implants prevent bone loss as this surgical installation fills the space.
Implants ensure that there is no shifting of the adjacent teeth after you lose your precious molars. Uneven spacing can affect your ability to chew and this can be avoided with implants
Empty space between teeth can lead to developing gum diseases due to the accumulation of bacteria. Dental implants fill up this space to avoid these problems
The jawline is very important to maintain proper facial structure and missing teeth can lead to premature facial aging due to gaps in the jawbone. Implants can help rectify this condition by providing a strong support for the jawline
Factors that affect dental implant costs
The number of replacements and implants needed to fill in the gaps will determine the average cost of dental implants
Type of implants like crown and abutment will affect dental implant prices
Apart from the actual dental implant costs incurred, certain initial procedures like X-rays, CT- scans and also additional procedures like bone grafting can affect the best prices for dental implants
Dental implants cost
Compared to traditional alternatives like dental bridges and dentures, dental implant costs will be much higher but also will prove beneficial in the long run. A consultation with the local orthodontist will allow you to determine the best prices for dental implants.
Types of dental implants
Single tooth implant
The average price for the dental implant of a single tooth is estimated at $4000. The cost of implants ranges from $1000 to $3000 approx. and additional charges for abutment and crown ranges from $500 to $3000.
Multiple tooth implants
For two surgical supports, the lowest price for dental implants is $5000 and can go as high as $15000 approx. with the average dental implants cost estimated at $8500
For a complete dental bridge with 2-6 good quality surgical supports, dental implants prices range from $3600 to $29000 approx
For a set of top and bottom supported dentures, the full dental implants cost starts at $25000 to $95000 approx. with an average of $34000
Dental implant costs of additional procedures performed
Simple bone graft
Offers on dental implants for additional procedures start at $200 going upwards of $1200.
Complex bone graft
Base price for a complex bone graft is in the range of $2000 to $3000.
Simple and surgical extractions
You will have to pay $75 to $300 for simple extractions and $150 to $650 for surgical extractions.
X-rays and CT scans
A simple X-Ray will cost you in the range of $20 to $250 while CT scans are more expensive with prices ranging from $250 to $1000.
Does my medical insurance cover the cost of implants?
A medical insurance will significantly reduce the cost of incurred for medical services and procedures. However, dental implants are classified under cosmetic procedures which may not be necessarily covered under dental insurance plans. Policies also specify the coverage area among list of services covered.
Most dental insurance plans do not cover the cost of cosmetic implants, and the ones that do will have a specific exclusion clause in the terms and policies. This will specify dental services that might be covered under the policy, so read the fine print carefully.
Join our community of health and wellness enthusiasts today !!
Whether you're looking for new workout ideas, healthy recipes, or information on sexual health, we've got you covered