Top 4 Exercises You Can Fit Into Your Busy Schedule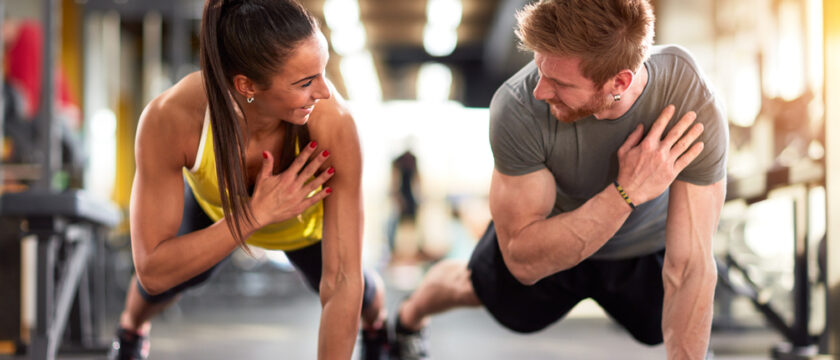 Top 4 exercises you can fit into your busy schedule
Having a job and an income is a necessity. But it can go for a toss if we are not healthy. Good health follows when you have a work-life balance, you follow a balanced diet, and exercise regularly. However, most of us have a desk job to go to at least five days a week that requires us to sit in one place without any physical activity. Having no exercise routine and eating unhealthy food is where most of the trouble lies.
Working class people are often at a higher risk of obesity, injuries, neck and back pain, and musculoskeletal disorders from repetitive use of the hands to operate computers. Having an exercise routine is important when you want to prevent these harmful effects of sitting for long periods of time at work. Therefore, to remain fit and healthy despite a desk job, you can make and follow an effective workout routine that helps you stay active throughout the day.
Now, if you are going to make a workout routine for yourself, below are some exercises you should consider including in that routine. These are some of easiest yet effective exercises that you can easily perform every day to stay fit and active.
Walking
There is no doubt about the fact that walking is one of the most essential physical activity you have to perform to get anywhere. However, we often tend to underestimate the benefits walking can provide us with. The benefits of walking are tremendous. It regulates the blood pressure; increases your cardiovascular and pulmonary fitness; reduces your risk of heart diseases, stroke, high cholesterol; and keeps your bones, joints, and muscles strong.
You can include mindful walking in the morning before you leave for work. If that doesn't work out for you, you can go for a long walk after you reach home from work in the evening or at night. Going for a 10-15 minute walk also helps you sleep well.
Wall push-ups
Push-ups are a great way to build strength and stay fit. While most of those who don't work out at a gym regularly or don't perform push-ups, a wall push-up can be a great alternative. Wall push-ups are easy and convenient. To perform these, you do not need to get down on the floor. Instead, you need to stand a few feet away from the wall and reach out your arms, place the palms flat on the wall, and start performing push-ups while ensuring your feet stay flat on the floor.
It is one of the easiest ways to stay active and follow a workout routine. You can perform a few sets of wall push-ups post waking up in the morning. Performing wall push-ups regularly will add definition to your chest, arms, and shoulders. So, even if you don't have the time to hit the gym, this can be an effective way you can tone your upper body.
Lunges
Lunges should be practiced every day, especially, if you do not have a workout schedule because of long working hours. Lunges have a lot to offer if you do them every single day. They help you strengthen your lower back, core, and increase muscle strength. Additionally, they improve your balance and hip flexibility. Including lunges in your daily workout routine is a great way to stay fit and achieve the body you have been dreaming of for a long time.
Stretching
Stretching should be your go-to exercise every time you feel you have been sitting in one position for a long time. Stretching helps you decrease stress, reduces pain and stiffness, enhances your range of motion, improves your muscular function, improves blood circulation, and reduces your risk of injury. Therefore, before you go for your daily walks, start your push-ups, or perform lunges, you must stretch for a couple of minutes to warm up your body for the exercising.
Join our community of health and wellness enthusiasts today !!
Whether you're looking for new workout ideas, healthy recipes, or information on sexual health, we've got you covered