Understanding The Difference Between Analog And Digital Hearing Aids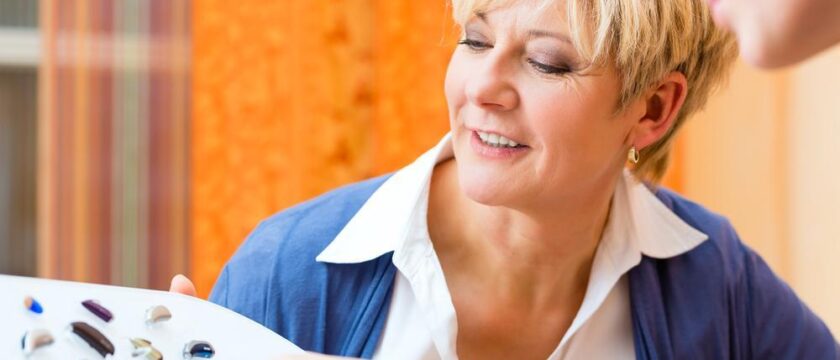 Hearing aids help amplify sounds and provide a better hearing experience for people who are suffering from varying levels of hearing loss. Due to technological advancements, a shift from analog to digital hearing aids can be seen with more and more compact designs available across popular brands. Customization and programming options offer an enhanced hearing experience coupled with innovative design.
Difference between analog and digital hearing aids
Before you can find out more about the types of hearing aids available, it is imperative to understand the difference between analog and digital hearing aids. This will also help you determine which is best suited for your purpose.
Amplification is one of the most important features of a hearing aid. Analog hearing aids are designed to amplify all sounds in a similar manner, so there is limited distinction between noise (ambience) and speech wave pattern recognition. Most analog hearing aids cannot be customized or programmed for different hearing needs, with the exception of a few that have microchips installed. These microchips allow programming settings for different hearing environments.
Digital hearing aids can be customized and programmed to suit your hearing needs. Inbuilt microchips allow for enhanced sound recognitions, amplification and more importantly sound duplication. Unlike analog hearing aids, digital ones duplicate the exact sound picked up by the receivers so there is clear distinction between speech and ambience. Digital hearing aids also allow for multiple programming modes to suit many hearing environments and aid in better hearing. Digital hearing aids are also expensive compared to analog models.
Commonly used styles of hearing aids
In the canal (ITC) or completely in the canal (CIC)
These hearing aids are compact and are designed to fit perfectly inside the hearing canal and they are not visible unless someone looks closely. Smaller versions of digital hearing aids offer better sound amplification and enhanced hearing. ITC aids are popular and also more expensive to other styles of hearing aids.
In the ear (ITE) hearing aids
ITE hearing aids are designed to fit over the ear and contain all the necessary components to amplify sounds in a larger casing. However, these aids are easier to handle and maintain compared to their smaller counterparts and are an affordable option also.
On the ear hearing aids
Many hearing aid users have a number of cosmetic concerns when they are using different styles. These include weight, design and a bulky look of the aids, which can make you feel too conscious in a public gathering. On the ear hearing aids are an affordable solution if you cannot get your hands on ITC and CIC styles. On the ear hearing aids also reduce the effect of occlusion (blockage of the organ), reduces feedback, and is comfortable to wear for longer duration.
Behind the ear (BTE) hearing aids
BTE aids are more visible and bulkier option, also making them one of the cheapest styles of hearing aids. All the components required for sound amplification are housed in a protective casing designed and molded to fit the outside of your ear. Although they are relatively easy to handle and clean, adults don't normally prefer BTE aids. These products are however suitable for children since they are more sturdy compared to other variants of hearing aids.
Join our community of health and wellness enthusiasts today !!
Whether you're looking for new workout ideas, healthy recipes, or information on sexual health, we've got you covered