Understanding The Different Types Of Cholesterol And Optimum Numbers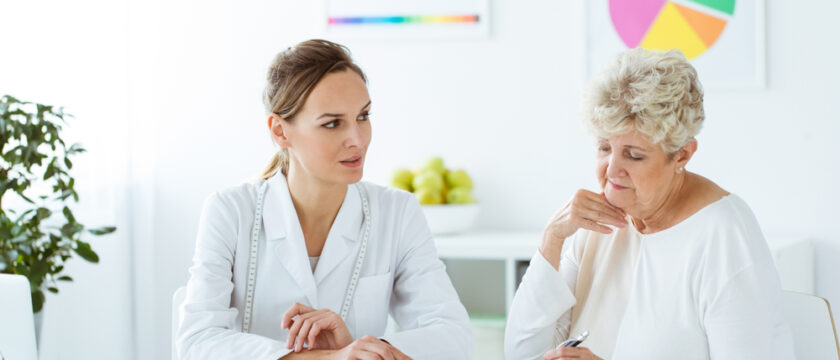 Cholesterol is a fatty substance which is made naturally by the body, the excess accumulation of which can lead to health problems. Cholesterol levels need to be maintained for good heart health as high cholesterol increase the chances of a heart attack or even a stroke.
While cholesterol is required for bodily functions, the excess fat builds up along the lines of blood vessel walls causing blockage. Blocked arteries reduce the blood flow and can increase the chances of a blood clot.
Two forms of cholesterol primarily make up this fatty substance, LDL (low density lipoprotein) and HDL (high density lipoprotein). LDL makes up for the bad cholesterol which accumulates on artery walls leading to blockage and a potential heart attack. The good cholesterol HDL on the other hand flows along the bloodstream collecting the accumulated fat and transferring it out of the circulatory system.
A cholesterol levels age chart helps you identify the optimum levels to be maintained by following a diet, weight control, and physical activity. It is recommended by medical professionals to have your cholesterol measured at least once every five years after the age of 20. A lipoprotein panel while conducting a normal blood test yields information about your total cholesterol, LDL levels, HDL levels, and triglycerides.
Common terms used in a cholesterol levels chart:
LDL
Low density lipoprotein which results in the fat buildup causing blockage in arteries and blood vessels, thus disrupting optimum blood flow.
HDL
High density lipoprotein which removes the blocked cholesterol from the arteries along the bloodstream.
Triglycerides
Triglycerides are an additional source of cholesterol which comes from your diet. It is generated from every scrap of calorie not processed by the digestive system, which eventually leads to triglyceride buildup.
Total cholesterol
It is a collective measure of cholesterol in your body including HDL, LDL, and triglycerides.
Understanding cholesterol numbers chart for adults
Cholesterol is calculated in milligrams for each deciliter of blood. Total cholesterol is a combination of all fatty substances buildup in your body and there are multiple levels of risk that can be identified for adults with the help of a cholesterol levels chart.
For total cholesterol:
Cholesterol below 200 mg/dl is considered ideal for adults
Numbers ranging between 200 mg/dl to 239 mg/dl are categorized as borderline high levels, where the person should be careful
Anything above 240 mg/dl is highly risky and can lead to health complications including heart diseases, the possibility of suffering from a stroke due to blood clot, and artery blockage
For LDL:
Levels below 100 mg/dl is the best case scenario for adults
A range between 100 mg/dl to 129 mg/dl is also considered ideal
130 mg/dl to 159 mg/dl are borderline high numbers and consultation is advised at this stage to identify factors that may contribute to the increase in bad cholesterol levels
A range between 160 mg/dl to 189 mg/dl is cause for concern, with mandatory diet and lifestyle changes to be considered
Anything above 190 mg/dl is very high and also increases the chances of a cardiac arrest
For HDL:
When it comes to HDL (good cholesterol) levels, levels should be high according to any cholesterol levels chart. High density lipoprotein helps remove the fatty substances from the bloodstream and hence the levels should be high for maintaining a good heart health and blood circulation.
Below 40 mg/dl is considered very low which increases the chances of heart disease
40 mg/dl to 59 mg/dl is a decent cholesterol levels range
Anything above 60 mg/dl offers best protection from the risk heart complications
Triglycerides:
High triglyceride levels indicate a high calorie diet which is not compensated with the requisite amount of physical activity.
Acceptable levels of triglycerides suggested in a cholesterol levels chart is below 150 mg/dl
150 mg/dl to 199 mg/dl is borderline high
Cholesterol levels range in between 200 mg/dl to 499 mg/dl is considered high and increases the chances of artery blockage leading to health complications
Anything above 500 mg/dl is immediate cause for medical attention
Lifestyle changes for managing cholesterol levels
There are simple self-care techniques and home remedies that will help you manage high cholesterol levels. A combination of good diet and the requisite amount of physical activity needed to burn fat is the key to bringing down unacceptable cholesterol level numbers.
Limit fat intake
Saturated fats form a major part of our diet these days. Avoid consumption of high fat red meats, whole milk, and cheese while maintaining a healthy diet regime.
Exercise
Physical activity will help you lose weight and at the same time raise HDL levels to promote good heart health.
Fiber rich diet
Consume more foods that are rich in fiber to help aid with digestion.
Join our community of health and wellness enthusiasts today !!
Whether you're looking for new workout ideas, healthy recipes, or information on sexual health, we've got you covered