Understanding The Need For Maintaining An Optimum Neutrophil Count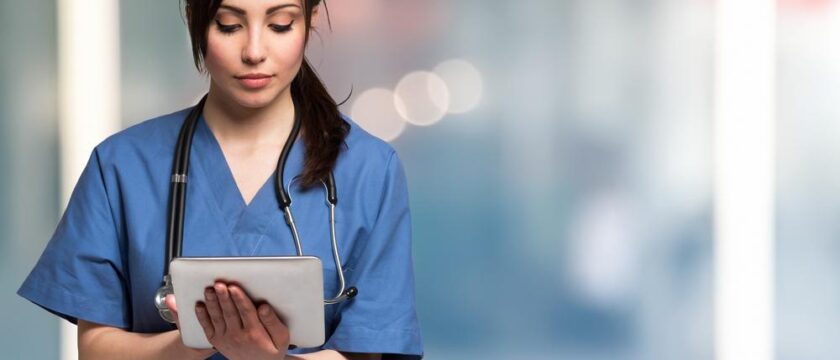 Neutrophils are white blood cells that are necessary to boost our immune system. Alternatively known as Neutrocytes, they are formed from stem cells in the bone marrow. Neutrophils are the first line of defense against any infection and are the body's default response for tackling the infection as a result of bacteria and environmental exposures.
Neutrophils make up for almost 60% of the white blood cells present in your immune system. These white blood cells are produced to fight common types of antigens that cause infection and inflammation including bacteria, viruses, fungi, toxins, and even cancerous cells. White blood cells move along the bloodstream to the affected area to tackle foreign substances.
Similar to red blood cell count and white blood cell count, absolute neutrophil count (ANC) helps determine your immune system's efficiency to fight infections and illnesses. ANC can also help diagnose medical conditions and monitor the progressive nature of any existing disease.
Neutrophils are made up of three types of granules to aid in cell function. For migration throughout the bloodstream, gelatinize granules help the neutrophils move along to the affected site of infection. In order to kill the microbes and microorganisms causing the infection, azurophilic and specific granules present in neutrophils release antimicrobial proteins. Collectively, neutrophils are a faster way to combat infections compared to the acquired response of the immune system.
Role of neutrophils
It is imperative to maintain optimum neutrophils levels to boost the immune system since it is the first line of defense against an invasion of microorganisms and pathogens in the body. The immune system gets accustomed to different forms of pathogens in order to be ready and tackle the chances of another infection. This is the acquired response of your immune system which takes time and interaction with the microbes.
Neutrophils, however, don't rely on an acquired response and can readily kill microbes and microorganisms with an immediate counter attack thus boosting overall immunity. The elimination of an acquired response better protects your body since optimum neutrophils levels will adapt accordingly to tackle and counter even nonspecific infections.
Neutrophil levels
A higher count of neutrophils in your system is also referred to as neutrophilia. Adequate function and distribution of neutrophils is essential for host defense against external antigens and pathogens causing infections.
There are two different phases of neutrophilia that are caused due to rapid fluctuation in neutrophils levels:
Shift neutrophilia does not necessarily result in any changes in the flow of neutrophils from the bone marrow. It can simply be a result of an epinephrine injection usually given for pain or can be due to a sudden increase in physical activity
True neutrophilia is common and occurs in most cases of infection in which the neutrophils levels count can be five to six times above normal levels
Neutropenia
An opposite condition of neutrophilia that results in low neutrophil levels, neutropenia leads to a weak and vulnerable immune system. It can be caused due to radiation and chemotherapy treatments for people who are suffering from cancer. The treatment can hamper the production of neutrophils which directly affects the immune system's ability to fight diseases as a major percentage of the WBC consists of neutrophils.
Causes of neutropenia
Chemotherapy for cancer treatments is one of the leading causes for low neutrophils levels in your white blood count. There are other medical conditions that can cause neutropenia including:
The use of antibiotics for managing high blood pressure
Enlarged spleen, also referred to as hypersplenism
Lyme disease, dengue fever, tuberculosis, malaria, hepatitis A, B, and C among others
Sepsis, which is an infection in the blood stream that can cause neutrophils to be used up faster than its production rate
Vitamin B12, folate and copper deficiencies
Bone marrow problems like osteomyelofibrosis affecting the very source of neutrophils production
Genetic disorders like Barth syndrome
Psychiatric disorders and epilepsy
Alcohol dependency
Other autoimmune disorders like Crohn's disease, rheumatoid arthritis, and also lupus.
Neutropenia is classified into many types for ease of diagnosis and treatment
Cyclic neutropenia
A rare condition which causes fluctuation in neutrophils levels
Kostmann's syndrome
Genetic disorder that affects production of neutrophils
Chronic idiopathic neutropenia
Mostly affects women
Myelokathexis
Movement of neutrophils from the bone marrow to your blood stream is reduced
Autoimmune neutropenia
The immune system turns on itself and destroys the neutrophils
Shwachman-Diamond syndrome
Is among the rare genetic disorders that also affects neutrophils count
Isoimmune neonatal neutropenia
Antibodies of a pregnant women can cross the placenta and attack neutrophils of the developing fetus
Join our community of health and wellness enthusiasts today !!
Whether you're looking for new workout ideas, healthy recipes, or information on sexual health, we've got you covered