3 Types Of Long-Acting Reversible Contraception (Larc)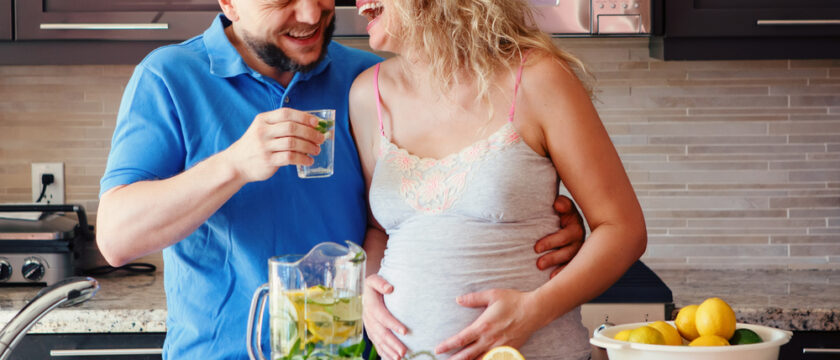 3 types of long-acting reversible contraception (LARC)
Post pregnancy, it is essential to ensure that the mother's body heals from all the exertion caused during childbirth. Therefore, necessary measures should be implemented to prevent another pregnancy for at least a year. This can be achieved by adopting the right birth control option. Using birth control buys more time for both parents to realize if they are ready for another child. However, birth control methods such as pills, sponges, spermicides, diaphragms, patches, and vaginal rings can come across to be inconvenient for many mothers. In such scenarios, long-acting reversible contraception (LARC) can be used.
In simple words, LARCs are birth control methods that don't need constant monitoring and can last for months and at times even years based on a couple's personal preferences. Moreover, their effects are reversible, if the parents wish to have another child. At the moment, there are three common types of LARCs used, i.e., IUD (intrauterine device), implant, and injection. Each of these birth control methods has their own sets of advantages and drawbacks. Read further to know more.
Contraceptive implant
The contraceptive or birth control implant comprises two tiny rods, equal to the size of matchsticks. These rods are inserted under the skin of the upper arm. The implant consists of a hormone known as progestin that is slowly released in the mother's body to thwart any fertilization activity. The hormone also helps to thicken the mucus in the cervix so that the sperm can't reach the egg. A contraceptive implant is said to be 99% efficient and can last for up to 3 to 5 years.
The side effects of a contraceptive implant vary across women. The most common complaint is irregular menstrual cycles. Moreover, periods could also get lighter, heavier, or stop completely. Additional side effects of using contraceptive implants are breast tenderness, nausea, weight gain, headache, ovarian cysts, headaches, and infection in the area where the rod is implanted. The cost of a contraceptive implant can go up to $1,300. Although, the good news is that it is covered under most health insurance plans.
IUD (intrauterine device)
An intrauterine device is a tiny T-shaped device that is implanted in the uterus to inhibit the insemination process. At the moment, there are two forms of IUDs, hormonal and copper that work in similar ways. Like the implant, the hormonal IUD contains progestin that thickens the cervical mucus and hinders the ovulation process. The hormonal IUDs can last for 3 years. On the other hand, the copper IUD induces inflammation, creating a hostile environment for sperm implantation. Copper IUDs are comparatively more enduring, i.e., they can prevent a pregnancy for up to 10 years. IUDs are 99% efficient which makes them one of the most popular forms of birth control methods.
Although rare, IUD does carry certain risks such as infections, irregular or heavy periods, severe menstrual cramping, allergic reactions, and expulsion. Therefore, it is crucial to discuss and review all the involved risks with a gynecologist before getting an IUD.
Contraceptive shot
For mothers, who don't prefer implants or IUDs, contraceptive injections or shots can be a viable option. This shot is nothing but a man-made version of progestin, the hormone that is instrumental in evading unplanned pregnancies. Unlike implants and IUDs that last for years, contraceptive shots are useful for only 12 to 13 weeks. Therefore, these have to be taken periodically, that is in every 3 months to ensure its effectiveness. In case the shot is missed, couples should temporarily switch to another birth control method. Contraceptive shots are 97% effective.
Some side effects of this injection include abdominal pain, dizziness, anxiety, and headaches. Likewise, adult acne, bloating, painful joints, hot flashes, insomnia, depression, hair loss, breast pain, reduction in bone density, and weight gain are some uncommon, undesirable effects of birth control shots. These are more likely to occur if the injection is used for more than a year. Therefore, contraception shots are not recommended to be used for more than two years.
If one experiences side effects from any of the above-mentioned methods, then they should immediately contact their gynecologist.
Join our community of health and wellness enthusiasts today !!
Whether you're looking for new workout ideas, healthy recipes, or information on sexual health, we've got you covered