5 Lifestyle Changes To Increase Testosterone Levels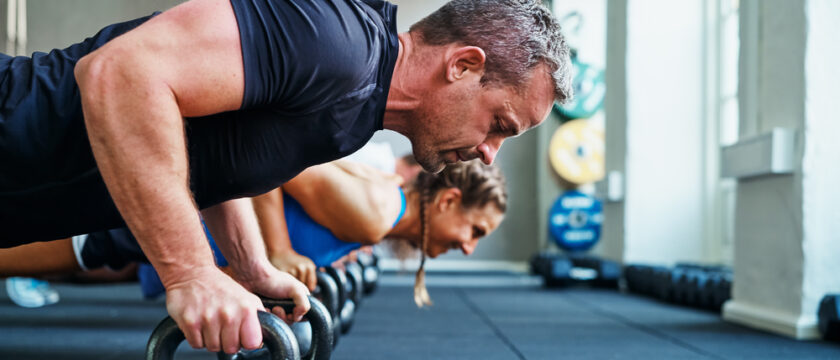 5 lifestyle changes to increase testosterone levels
Indubitably, hormones are capable of triggering powerful changes in one's body. An imbalance is bound to cause a slew of issues resulting in endless problems. Testosterone is an essential male sex hormone that is also present in women, albeit in small amounts. This steroid hormone is produced in the testicles of men and the ovaries of women. Interestingly, not only does it play a vital role in maintaining good health but it contributes to one's sexual well-being as well.
Testosterone levels can have varying effects on numerous functions in the body of a male. When young boys hit puberty, testosterone is the driving force that brings about physical changes in the voice, causes the growth of facial hair, and increases muscle mass. However, most men have lower than ideal levels of testosterone and could be missing out on a lot. Thus, one must always seek different ways to increase their testosterone levels. The good news is that men do not have to work hard to get the desired results. There are a plethora of natural ways to boost the levels of this essential hormone. Men can make some lifestyle changes that will increase their testosterone levels and also promote healthier choices, thus enhancing their overall health. Without further ado, here are five lifestyle changes that will increase one's testosterone levels:
A balanced diet: Diet has a lot to do with changes in the levels of testosterone. Thus, it is imperative to keep an eye on one's food intake and diet plan. Rapidly changing diets or excessive food consumption can immediately disrupt the levels of this hormone. Therefore, a healthy diet that includes a balanced intake of protein, fats, and carbs is the optimal choice. Studies indicate that an intake of healthy fats and carbs with the right amounts of protein can work wonders in increasing testosterone levels.
Workouts and exercise: Most health experts will agree that exercise can help prevent most lifestyle diseases. Unsurprisingly, turning to exercise is also great for increasing one's levels of testosterone. Regular exercise and weight lifting helps one become fitter while also increasing their testosterone levels. Physical activities such as resistance training will promote amazing long-term effects. Remember, no matter what form of exercise, the slightest efforts are sure to deliver results.
Adequate sleep: The inability to get enough sleep can adversely affect the levels of essential hormones and chemicals produced in the body. Research indicates that men who do not get enough sleep are at a higher risk of low testosterone levels. One should prioritize getting quality sleep. Men should aim to get at least 8 hours of sleep every night to reap the best benefits. However, it is essential for people to see a doctor immediately if they are unable to sleep well.
Find ways to de-stress: Chronic stress can be threatening and triggers numerous health issues in the long run. It elevates the levels of cortisol which a hormone that plays a vital role in several processes such as regulating metabolism and promoting the immune response. Elevated cortisol levels adversely affect one's testosterone levels. One can de-stress by getting involved in activities such as meditation, yoga, and games such as chess.
Avoid drugs and alcohol: Studies have found a strong link between drug and alcohol abuse, and lower levels of testosterone. Alcohol and drugs can affect the glands and hormones that work towards the reproductive health of males as well as cause cell damage and hormonal reactions. Avoiding alcohol can immediately restore or increase one's testosterone levels.
Join our community of health and wellness enthusiasts today !!
Whether you're looking for new workout ideas, healthy recipes, or information on sexual health, we've got you covered