6 Natural Ways To Overcome Erectile Dysfunction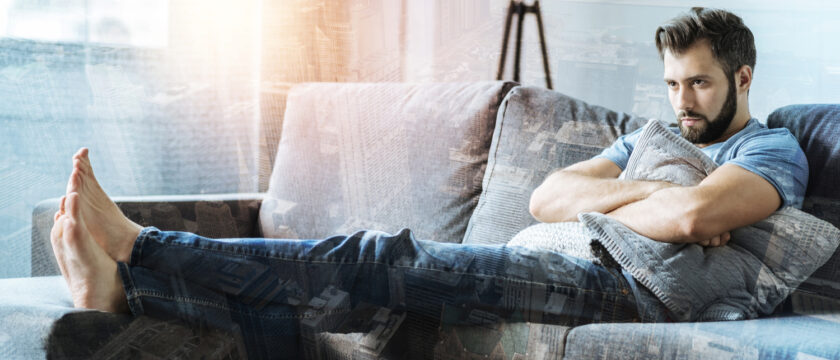 Erectile dysfunction (ED) is more prevalent than most people would like to acknowledge. ED makes it difficult for men to have a normal sex life and this often gives rise to anxiety and embarrassment. Usually, ED is more persistent in men over 40 but given the current scenario where everyone has to deal with work or personal life-related stress, it has started affecting the younger lot as well. In the long term, it can affect personal relationships. ED and its causes aren't openly discussed, and without proper consultation, this condition isn't dealt with as seriously as it should be.
However, ED is reversible and the standard treatments include prescription medications, implants, vacuum pumps, and surgery in the most serious cases. But most men prefer opting for natural ways to overcome ED. Some of the effective natural remedies to treat ED are as follows:
Exercising
Exercising is one of the most effective natural ways to overcome ED as it enhances blood flow to all the organs of the body. Moreover, it improves blood pressure by increasing nitric oxide in blood vessels, and this is exactly how VIAGRA® works. It is advisable to start performing weight-bearing exercises as they increase the natural production of testosterone, which plays a vital role in erectile strength and improves sex drive.
L-arginine
Studies suggest that high doses of L-arginine yield positive results in improving ED as it helps blood vessels open wider. This enhances the blood flow to the penis and increases erectile strength. It has mild side effects such as cramps, nausea, and diarrhea, but it is quite harmless. Also, L-arginine shouldn't be taken along with any other prescription medication.
Panax ginseng
Panax ginseng is also known as the herbal VIAGRA®, and has proven to be quite effective in helping people overcome ED. The dosage of this herbal medicine ranges from 600 to 1,000 milligrams three times daily. Though there is an on-going research examining how Panax ginseng affects ED, its effectiveness cannot be denied. This herbal remedy contains ginsenosides that promote improvement at the cellular level to treat ED.
Acupuncture
Acupuncture is a traditional Chinese needle therapy which is said to boost blood flow. It is mostly used to treat chronic headaches and back pain, but there are instances when it has worked for ED as well. Though research shows mixed results when it comes to acupuncture's effect on ED, a 1999 study shows that acupuncture improved the quality of erections and even restored sexual activity in 39 percent of participants. Acupuncture is a risky procedure, and the risks can be reduced if it is conducted by a licensed acupuncturist.
Quit smoking
Smoking has never benefitted anyone, and is in fact, one of the major causes of ED. Vascular diseases, which occur when blood supply to the penis is restricted because of the blocking or narrowing of the arteries can lead to ED. It is no surprise that smoking is linked to narrowing or hardening of the blood vessels and this tends to have a negative impact. So, if ED is the result of vascular disease, the next logical step is to quit smoking.
Limit alcohol
Regular consumption of alcohol is detrimental to health and entails several risks, ED being one of them. Alcohol is a depressant and is known to cause temporary and long-term ED. It affects the central nervous system, which is tasked with releasing nitric oxide, which is essential for producing and maintaining an erection. Heavy alcohol consumption affects the functioning of the central nervous system and it doesn't produce enough nitric oxide, which, in turn, causes ED.
These natural ways are quite effective in treating ED. However, if the condition persists, it is advisable to visit a licensed physician and seek appropriate treatment.
Join our community of health and wellness enthusiasts today !!
Whether you're looking for new workout ideas, healthy recipes, or information on sexual health, we've got you covered