Eight Effective Home Remedies For Erectile Dysfunction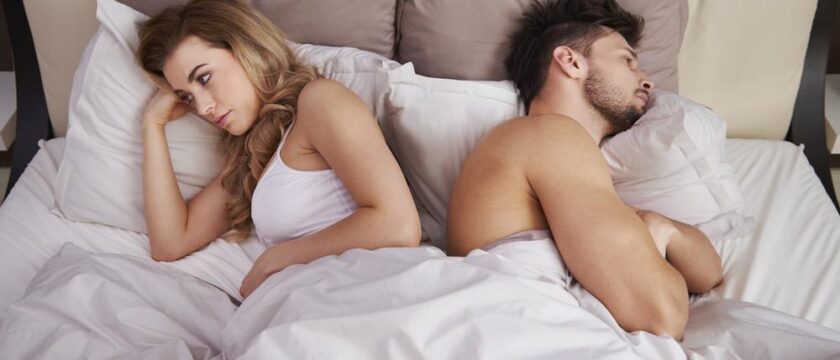 Erectile dysfunction is commonly known as impotence. It is a condition where a person cannot achieve or maintain an erection while performing sexual activities. Some of the common symptoms of erectile dysfunction are the loss of libido or reduced sexual desire. There are some home remedies and lifestyle changes that help in improving erectile dysfunction. Before opting for any home remedies or lifestyle changes, it is necessary to consult a doctor and know about their results and the potential side effects. Some of the common home remedies and lifestyle changes for erectile dysfunction are-
Panax ginseng
Panax ginseng (red ginseng) is also known as herbal Viagra and several studies have suggested its effectiveness in treating erectile dysfunction. Panax ginseng has an element known as ginsenosides that have been proven to act at a cellular level to improve the erection of a person. The dosage of Panax ginseng ranges from 600 to 1,000 milligrams and is supposed to be consumed thrice a day. For those who have particularly high lipids in the blood and metabolic syndrome, the action of Panax ginseng has proven to be quite effective. Panax ginseng also has an inflammatory action that helps to improve the functioning of lungs and also improves the blood flow. These characteristics of Panax ginseng makes it an effective home remedy for reducing and managing erectile dysfunction.
DHEA
Dehydroepiandrosterone (DHEA) can be converted into both testosterone and estrogen as it is a natural hormone that is produced by the adrenal glands. Wild yam and soy are used to make dietary supplements of the same. Various researches have shown that men who have low levels of DHEA have a higher tendency of being diagnosed with erectile dysfunction. Those who consume DHEA supplements are observed to achieve and maintain an erection more easily than the ones who don't. Hence, DHEA has been observed to be a common home remedy option for men who have erectile dysfunction due to an existing health condition. Erectile dysfunction could also be caused by hormonal issues and diabetes complications that affect and interfere in the flow of blood to the organs and DHEA is one of the effective treatments available for dealing with erectile dysfunction in such circumstances.
Dealing with relationship issues and stress
Stress is a risk factor for various health conditions and erectile dysfunction is no exception. Stress and tension of any kind can hamper a man's sexual health and also their ability to engage in sexual activities. Resentment and anger in a relationship further contribute to the inability to achieve and maintain an erection. Having an open conversation with one's partner, consulting a therapist, and meditating can help in reducing stress and positively impact the symptoms of erectile dysfunction.
Acupuncture
There are various studies that have shown positive results of acupuncture in treating erectile dysfunction. Improvement in the quality of erection and restoration of sexual activity is also observed among people who opt for acupuncture. The risk involved in acupuncture is quite low if the treatment is provided by a licensed acupuncturist.
Yohimbe
Yohimbe is a supplement that is extracted from the bark of the African Yohimbe tree. There are various studies that have observed positive effects on the sexual performance of men who have used this drug. However, it has side effects that may damage one's health and should be consumed only if it is prescribed by a doctor. Some of the side effects of Yohimbe include increased blood pressure, irritability, tremors, and an increased heart rate.
Rhodiola Rosea
Rhodiola Rosea may be helpful for men who consume 150 to 200 mg of it every day for around three months. Most men have experienced a substantially improved sexual function after consuming it. The herb improves energy levels and reduces fatigue as well.
L-arginine
L-arginine is an amino acid that is naturally present in the human body and is responsible for producing nitric oxide. The function of nitric oxide is to relax the body's blood vessels in order to facilitate a successful erection. It helps to have a healthy sexual functioning as well. L-arginine, when combined with pycnogenol, helps in restoring around 80 percent sexual ability in just two months of consumption. For a mild to moderate condition of erectile dysfunction, L-arginine proves to be quite effective.
Follow a healthy diet
A poor diet can have consequences other than affecting one's energy levels. A poor diet can lead to diabetes, heart diseases, and clogged arteries too. These are also the risk factors for erectile dysfunction. Hence, following a healthy diet is a great way to prevent erectile dysfunction and also reduce the symptoms if a person is diagnosed with the condition. Try to avoid food items that contain excess fats or sugars and also add more vegetables and fruits to the diet.
Join our community of health and wellness enthusiasts today !!
Whether you're looking for new workout ideas, healthy recipes, or information on sexual health, we've got you covered