Eight Ways To Prevent Erectile Dysfunction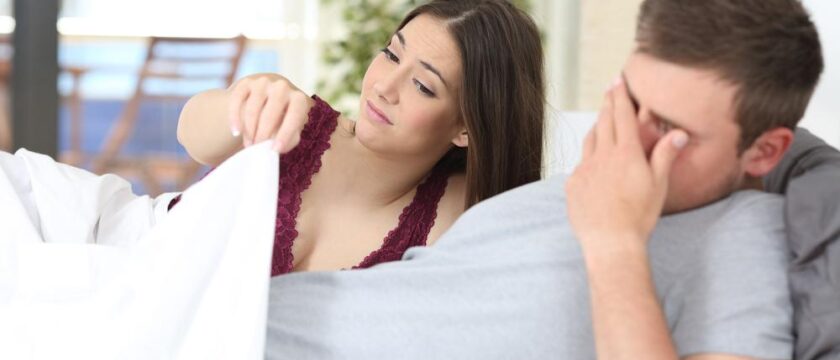 Eight ways to prevent erectile dysfunction
Erectile dysfunction is a common problem and there can be various reasons why one may face it. Some of the causes cannot be controlled while some can definitely be controlled and maintained. Hence, one can take preventive measures to control the possible causes and risk factors for erectile dysfunction. Below are eight ways to prevent erectile dysfunction-
Don't consume too much alcohol
Consuming too much alcohol or being diagnosed with alcoholism can affect the nervous system. This is because alcohol acts like a nervous system depressant. The reflexes of a person are inhibited due to alcohol, and a state that is contradictory to arousal is created. Consuming too much alcohol can lead to hormonal imbalances in the long term as well. Chronic alcohol abuse can lead to liver and nerve damage. Not producing the right amount of testosterone due to hormonal imbalances and having liver damage can make it difficult for one to achieve normal erections.
Maintaining a healthy weight
The lifestyle of a person can invite or reject various health conditions. Various researches have reflected that men who struggle with obesity or are overweight find it difficult to maintain an erection. It is recommended to maintain a weight that is close to the ideal weight as it will reduce the chances of erectile dysfunction. A healthy and fit body prevents various health conditions, and erectile dysfunction is one among them.
Have a control over chronic illnesses
Chronic health conditions have been one of the leading causes of erectile dysfunction. Various cardiovascular diseases, diabetes, and even neurological health conditions increase the risk of erectile dysfunction. Hence, having a control over these conditions and maintaining them will help one to not only lead a healthier lifestyle but prevent erectile dysfunction as well. Simple steps like regulating blood sugar, managing cholesterol by dieting, taking medications on time, and maintaining a healthy level of blood pressure will help in keeping the condition in check.
Keep the arteries healthy
The penis is a vascular organ and the factors that may clog one's arteries are the same that may affect the blood flow to the penis as well. Usually, dietary cholesterol and saturated fats affect the blood flow of the arteries in a negative manner. Many men who are 38 or above have some narrowing arteries supplying blood to the penis. Hence, it is necessary to keep an eye on the food being consumed and avoid food items that contain saturated fats and dietary cholesterol. High cholesterol is one of the leading causes of erectile dysfunction and can affect the erectile tissue adversely.
Quit smoking
There are various health conditions that are caused due to smoking and erectile dysfunction happens to be a part of the list as well. Cigarettes contain nicotine and many studies have shown that nicotine acts like a blood vessel constrictor. A healthy body promotes sexual health and the opposite is true as well. Hence, unhealthy behaviors like smoking can lead to erectile dysfunction. One needs to quit smoking in order to prevent erectile dysfunction.
Exercising regularly
Having an active lifestyle is the key to maintaining one's overall health. Various studies have found that moderate to vigorous levels of aerobic activity can help in improving erectile dysfunction and even prevent it. Exercising regularly reduces stress and helps to maintain a healthy body and therefore, reduces the risk of erectile dysfunction. One can also ask a doctor to suggest an exercise plan to prevent erectile dysfunction.
Don't ride a bike too much
While riding a bicycle, excessive pressure is felt on the areas between the legs. Nerves and blood vessels that supply blood to the penis are in this area. Riding too much can affect the blood flow and lead to the penis getting numb and further losing the ability to have an erection. Hence, it is not advisable to ride too much and in cases where one has to, one can simply get off the seat more often or ride on a wide seat that has no nose to prevent erectile dysfunction.
Mental health is equally important
Mental and emotional stress could also be possible causes of erectile dysfunction. It is important to maintain a healthy lifestyle by not only maintaining physical health but mental health as well. Mental issues like anxiety, depression, etc. can interfere with the ability to achieve and maintain an erection. This, in turn, can lead to more stress and make the condition even worse. Hence, it is important to maintain a healthy state of mind and deal with one's mental issues in order to live a healthy life that is stress-free. If one is suffering from anxiety or depression, it is necessary to visit the doctor and get treated. Mental health is as important as physical health.
Join our community of health and wellness enthusiasts today !!
Whether you're looking for new workout ideas, healthy recipes, or information on sexual health, we've got you covered