How Does Medicare Apply For Same-Sex Married Couples?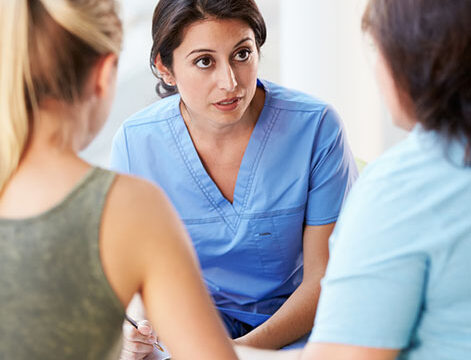 Gone are the days when same-sex married couples had to face difficulties since the various government policies weren't ruled in their favor. However, the decision issued by the US Supreme Court on June 26, 2015 asserted that same-sex couples had the same constitutional right to marry in all states and their marriage will be recognized by other states as well. So, irrespective of which state the same-sex couple belongs to, they are entitled to the same rights as opposite-sex couples where government benefits such as Medicare, Medicaid, and Social Security are concerned.
Moreover, this landmark ruling by the supreme court ensures that insurance companies do not discriminate against same-sex married couples on any grounds. The insurance company cannot differentiate between such couples as long as they are married in a jurisdiction with a legal authority to authorize their marriage. This means that the insurance company has to provide coverage to the same-sex married couples irrespective of where the couple lives or where the insurance company is located and whether the plan is sold, issued, renewed, or is in effect.
However, it is imperative that you know that Medicare covers people individually. Thus, it is essential that you and your spouse must meet Medicare eligibility requirements in order to avail of Medicare benefits. Also, unlike certain employer-based group plans, you wouldn't be entitled to Medicare coverage because your spouse is eligible, and you cannot cover your spouse or a family member through your coverage.
Nevertheless, if you are a same-sex married couple, your marital status might impact your Medicare benefits in certain ways. The following are some ways in which you can apply for Medicare:
Eligibility for Medicare on Spouse's work record – You can be eligible for Medicare (Part A) when you turn 65 years old if you have earned 40 work credits by the timely payment of taxes on your earnings. This is equivalent to 10 years of work. In case you meet the required criteria, you will be eligible for Medicare Part A without the need of paying monthly premiums. In case you haven't earned 40 work credits, you can still qualify for Medicare Part A coverage if your spouse has achieved his required credit by the age of 62 or older.
If you or your spouse do not have the required levels of work credit, you can still avail of the Medicare benefits by paying monthly premiums, and this is applicable if you are applying for Medicare Part A. However, one doesn't need work credits to qualify for Medicare Part B (Medical Insurance) or for Part D (Prescription Drug Coverage). All you need to qualify for Medicare Part B and Part D is that you are a US citizen who has been living in the US for five years.
Delaying Medicare Part B enrollment – In case your spouse's employer-based group coverage covers you, you can delay enrolling in the Medicare Part B when you become eligible for Medicare. Here, you can delay the enrollment in Part B instead of paying a premium for extra coverage that isn't benefiting you in any way. However, if you wish to sign-up for it later, you can do so during the eight-month Special Enrollment Period when your spouse stops working or your coverage ends, without incurring any late penalties. In case you were previously denied the right to coverage due to the same-sex marriage and had to incur penalties due to this very reason, you can apply to the Social Security for reducing the total amount of late penalties.
Payment of higher premiums of Medicare Part B and Part D – If you are newly married or lived in a state that previously wasn't in favor of same-sex marriage, you need to know that your Part B and Part D premiums will be assessed on the joint income of you and your spouse, not just you alone. So, a same-sex married couple whose joint income is higher than the required threshold, you and your spouse might have to pay higher premiums for Medicare Part B and Part D.
Applying for Medicare assist programs – In case you and your spouse's income and savings are below a certain level, you can apply for Medicare assist programs that help deal with Medicare costs. These programs include Extra Help, a federal program that aims to provide lower-cost Part D prescription drug coverage and Medicare Savings Program, a state-run program where the state pays Part B premiums and other expenses as per the income. The Medicaid is another Medicare assisted program which acts as a safety net for healthcare which pays for all medical costs of people who qualify.
Join our community of health and wellness enthusiasts today !!
Whether you're looking for new workout ideas, healthy recipes, or information on sexual health, we've got you covered